Vapes are discreet, portable, and bursting with flavor. No wonder their popularity keeps rising! Now we're introducing a brand new vaping experience with the addition of HHC! Take a hit and feel the euphoric sensations wash over you. Taste a bold array of strains and flavors. Discover the power of HHC today!
Our HHC cartridges come formulated with only the highest quality hemp and the cleanest conversion methods. We use all-natural terpenes to help flavor our carts and never include dangerous carrier oils like MCT, PG, PEG, or VG oil so that you can enjoy delectable hits without any added worry. Sit back and enjoy vibrant flavors and vibes for about 200-400 puffs per cart!
What Are HHC Vape Cartridges? 
An HHC vape cartridge is a disposable vape cart filled with HHC distillate and flavoring. Like other vape carts, they can be attached to vape batteries and are enjoyed through inhalation.
What Is HHC?
Like CBD and Delta 8 THC, HHC is a naturally occurring cannabinoid found in the hemp plant. This cannabinoid is found in hemp pollen and seeds but in extremely small quantities. Because of this, HHC is often converted from CBD.
At Exhale Wellness, we don't implement the same conversion process as with Delta 8 THC, though the process is similar. We can cleanly convert HHC to create our carts, gummies, oil tincture, and more by using pressure and heat.
HHC Vaping Benefits & Effects
Outside of providing you with a euphoric lift, HHC is a potent cannabinoid that can benefit your body in many other ways, too. Here are some of the effects you'll benefit from when consuming HHC products — HHC can:
Help promote better sleep.
Assist in relieving aches and discomfort.
Promote calmness and relaxation.
Boost overall mood and wellness.
Popular HHC Vape Flavors 
HHC may be newer, but we carry flavors that fans already know and love! We've taken some of our top-selling flavors and formulated them into tasty HHC carts for you to enjoy.
Pineapple Express
Start your day off with an energetic boost, just like Seth Rogan and James Franco do! With fresh pine and cedar aromas, and refreshing hints of mango, apple, and pineapple, you'll experience tropical paradise from the comfort of your home when you board the Pineapple Express.
Sour Candy
Can you say yabba-dabba-doo? Puffing on Sour Candy is as sweet as a serving of your favorite fruity cereal! Stream some reruns of your favorite cartoons, and enjoy an uplifting, nostalgic boost from this citrusy, energizing cart.
Purple Space
Have you always dreamed about the multiverse? With Purple Space, you don't have to suit up and fight crime to have a super day! This robust and spicy cart is a Sativa hybrid that'll help boost you to kaleidoscopic heights.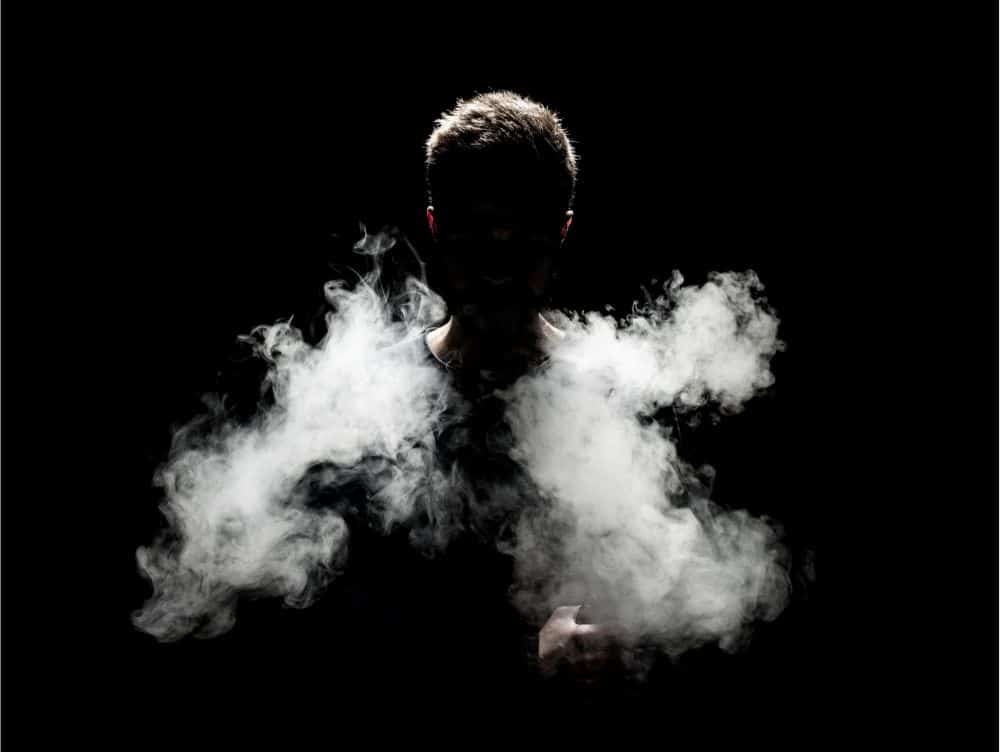 How To Use HHC Vape Carts
One of the best things about vape cartridges is how easy they are to use and how portable they are! If you've never tried a vape cart before, don't worry — we'll walk you through it so you'll become a pro in no time.
Choose a Flavor
One of the most exciting parts of vaping is getting to choose which flavor you want to vape with. Vape carts come in all different flavors, so there's a flavor out there to suit everyone's tastes.
Can't decide on just one? Grab a few and swap them out as you vape! You don't have to finish a whole vape cart before moving onto a new flavor — simply unscrew your vape cart and pen, and store your vape cart in an upward position (or in its casing) until you're ready to use it again.
Choose a Vape Pen
If you don't already have your own vape pen, you'll need to pick one up before you can get vaping. A vape pen is an electronic device that will heat your HHC cartridge, thus creating vapor for you to inhale. While they range in style and color, they're all usually very portable and come with a pen charger (unless you purchase a disposable pen meant for single-use).
Lucky for you, Exhale Wellness carries its own Vape Battery! Our vape battery works with our HHC and Delta 8 THC products and looks sleek with its black and gold design. Check it out here if you're looking to purchase some carts, but need a new pen.
Start Vaping, But Start Slow
Once you've chosen your vape flavor and have your pen charged and ready, you can screw your vape cart and battery together. Then, turn on your vape pen via its instructions, give it a second to heat your cart, and enjoy!
When vaping for the first time, we recommend starting low and slow. With onset times ranging from immediately to 30-90 seconds after inhaling, inhalation is one of the fastest ways to feel HHC's effects. By starting with smaller hits, you'll be able to quickly gauge whether you want to consume more HHC or if what you've already had is enough.
Why Choose Exhale HHC Carts 
At Exhale Wellness, our vape carts come with only the best ingredients, like all-natural HHC distillate and terpenes. We also house our HHC extract in high-quality glass containers to keep your vape juice safe and looking sharp!
Not only that, but we offer a satisfaction-guaranteed return policy and a 30-day 100% money-back guarantee! In other words, if you're not happy with what you've ordered after 30 days, we'll offer you a full refund. If you have any questions about our return policy, our carts, or any other Q's, reach out to our live customer service team for further assistance.
Common HHC Vape FAQ
Speaking of questions, since the HHC cannabinoid is newer to the market, we understand that you may still have some questions about what it's like and how it works. Let's keep reading to discover answers to our most-asked questions!
How Long Do The HHC Vaping Effects Last?
HHC vaping effects will normally last between 3-4 hours. Generally, the faster it takes for an HHC product to onset, the sooner its effects will fade. We mentioned above that inhalation has the fastest onset time (immediately – 90 seconds), which means its effects will last for a shorter time than that of gummies or HHC oil tinctures. That being said, since it's so easy to consume HHC by vaping, you can take another hit once your HHC effects begin to wear off if you want to experience effects for more time.
Are HHC Carts Legal?
Thanks to the 2018 Farm Bill, HHC is federally legal as long as it is derived from hemp (not marijuana) and contains 0.3% or less Delta 9 THC content. While it can be shipped to most states in the US, it's still illegal in some states.
As of January 2022, HHC vapes are currently not legal in the following states:
Alaska

Arizona

Arkansas

Colorado

Delaware

Idaho

Iowa

Mississippi

Montana

New York

Rhode Island

Utah
Can I Use Exhale Carts With Any Vape Battery? 
Our carts are only functional with batteries that utilize a 510 thread. A 510 thread means that your vape pen will be 5mm in diameter and will have 10 threads total.
Final Thoughts – HHC Carts
If you're already a big fan of our Delta 8 carts, we know you'll love our HHC carts too! HHC carts are easy to utilize and fast-acting once consumed. More so, these carts come in delightful flavors with even more astounding benefits. It's never been so easy to start your day on the right foot or end it in a soothing cloud of relaxation.
To learn more about HHC and our other favorite cannabinoids, visit our Blog from the Learn More section of our site. To shop Exhale's entire selection, explore our Products section.