Where To Buy Delta 8 In Minnesota
Suppose you're a Delta 8 fan living in the "Land of 10,000 Lakes", then you might be wondering where to buy Delta 8 in Minnesota. With the fast-moving nature of hemp laws in the United States, it is not unreasonable to sometimes feel that you may have fallen slightly behind on what's happening.
If you need a refresher or even just an overview of what Delta 8 is in the first place, you found the right article! We put this piece together to help familiarize our Minnesota family with everything you'd need to know about buying Delta 8. Minnesota yourself with all of the necessary information, continue reading, and you'll walk away ready to buy Delta 8 in Minnesota.
What Is Delta 8?
Delta 8 is one of the hundreds of cannabinoids found in the plant cannabis Sativa. It is, however, not present in significant amounts, so it is created through a chemical conversion process called isomerization. To make a more concentrated Delta 8 product, lab technicians convert hemp-derived CBD to Delta 8 to yield a higher amount than what would be available through a regular hemp plant.
Delta 8 interacts with the Endocannabinoid System (ECS) to provide its soothing and lightly euphoric effect. The ECS is a cellular regulatory system active in the body regardless of CBD or cannabis consumption. The ECS regulates various processes involved with:
Sleep

Mood

Hunger

Appetite

Mood

Memory
People often use Delta 8 as a mood booster or to encourage a natural sleep schedule. Delta 8 can provide these effects without overly clouding judgment. Instead, Delta 8 feels uplifting and steady, without a jittery come-up or exhausting comedown.
Disclaimer
Before taking any new products, we recommend consulting a healthcare professional to get your doctor's advice. That way, you can be sure that you are not currently taking any prescription medications or have been diagnosed with a medical condition that may be impacted negatively through pharmacological activity. Hemp products are generally well-tolerated, but it is always good to keep informed, as is true when you consume any other compound.
Delta 8 Products
Exhale Wellness makes Delta 8 THC products in a variety of different forms. We always strive to stay at the forefront of Delta 8 products by providing the highest quality available. Some of the products offered by Exhale Wellness include:
Vapes

Hemp flower

Soft Gels

Gummies

Delta 8 Oil

Pre Rolls
We are continually adding new things to the site, new flavors of carts, and new Delta 8 flower strains, along with new products entirely! So check back often to keep up with what we are doing over at Exhale Wellness.
Is Delta 8 Legal In Minnesota?
Delta 8 is specifically excepted from the controlled substances act enforced by the Drug Enforcement Administration (DEA), making it legal in Minnesota. The 2018 Farm Bill allows for this exception due to its allowance of hemp-derived cannabinoids. In essence, the part of the farm bill concerned with legalized hemp establishes the federal and state laws for all federally legal products coming from the cannabis plant, including hemp-derived cannabinoids such as Delta 8 THC.
The Farm Bill establishes the federal law for hemp products by maintaining that any product falling above a %0.3 THC threshold in lab testing is considered marijuana and thus illegal. However, products falling at or under this %0.3 level are legally hemp and thus are legal under Minnesota state law.
Plants falling within the proper restrictions are suitable for creating hemp derivatives and products, like resin extracted to produce concentrates or other products formulated with CBD extract. Anything you find on store shelves should be coming from plants falling within these restrictions, ensuring they are legal federally and that the shop you are browsing is operating legally.
Before attempting to purchase Delta 8 in your state, we advise you to practice your due diligence by consulting a legal professional so they may provide you with whatever relevant legal disclaimer they may find.
How Old Do You Have To Be To Buy Delta 8 in Minnesota?
In some states, the legal age for hemp-derived products can be a little blurry. Minnesota statutes generally indicate that to buy Delta 8 THC legal in Minnesota, consumers should prove their age as 21 and up. In places with an established cannabis retail industry, this age limit is the norm for other hemp derivatives and products with a similar chemical structure.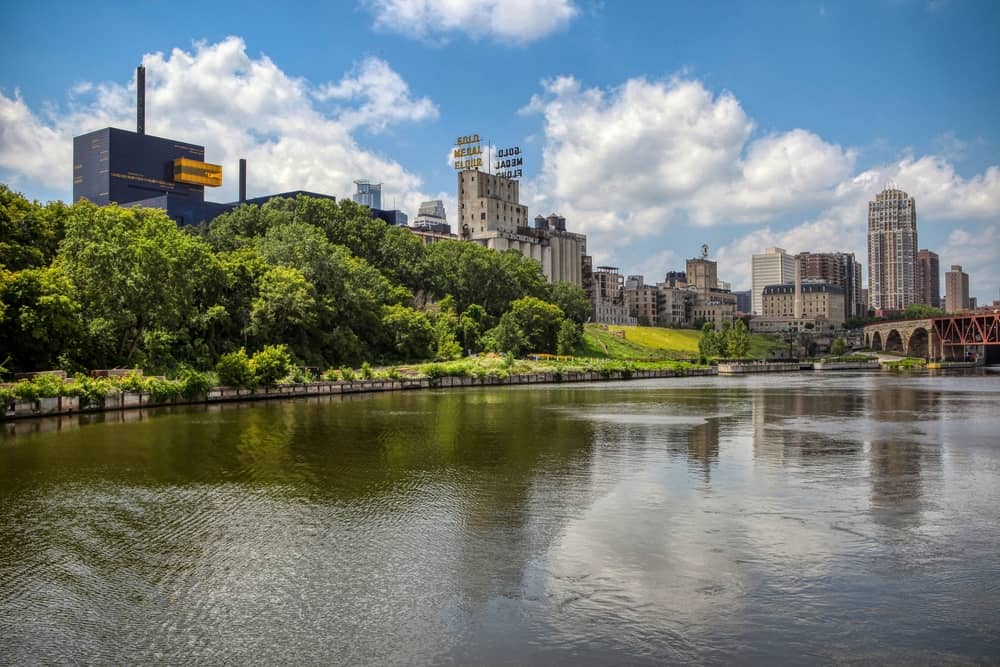 Where Can I Buy Delta 8 In Minnesota?
The popularity of hemp products is consistently on the rise; it's increasingly common to see various forms of it sold as resinous extracts, edibles, and many other forms. With Delta 8 THC legal in Minnesota, it is no surprise that many retailers sell these products.
A great way to get quality Delta 8 products is to shop at Exhale Wellness. Our products are free from synthetic substances, instead sourcing out resinous extracts directly from naturally grown hemp plants. Exhale Wellness offers Delta 8 in various useful and exciting forms such as Tinctures, Delta 8 Hemp Flower, Vapes, Gummies, and more! Check out our full selection featuring the best of the hemp plant's derivatives.
Take advantage of great prices and get an additional 15% off of your order by using the code MINNESOTA15 at checkout!
Can Delta 8 Products Be Shipped To Minnesota?
With Delta 8 THC legal in Minnesota, you can benefit from the convenience of delivery. When you order from Exhale Wellness, we will deliver your products quickly with discreet packaging.
In case you need rush delivery, Exhale can help you out. We offer expedited shipping for an extra fee, so those who need their package ASAP can get a well-needed speed boost.
Exhale Wellness also offers a handy 30 day period offering a 100% money-back guarantee. This way, if you don't love our products, you can rest assured you'll get refund in no time.
Final Thoughts – Where to Buy Delta 8 In Minnesota
Delta 8 THC is the newest popular adoption from the genus cannabis Sativa. As a hemp-derived cannabinoid, Delta 8 provides consumers with an effective way to relax both mind and body without undesirable side effects. Now, with Delta 8 available in Minnesota, our friends living in the state of the North Star can experience its enjoyable benefits!
If you want access to the best Delta 8 products on the market, stop by Exhale. You'll be sure to find your next creative spark, a moment of comfort, or time to let loose.