Enjoy the classic feeling of smoking cannabis flower, now with the fresh addition of HHC. This brand new cannabinoid is taking the world by storm. You don't want to miss out! Exhale Wellness has reimagined the most popular cannabis strains as HHC flower. Explore new flavors and sensations as you dive into the world of HHC.
GET 20% OFF YOUR FIRST ORDER!
We score 4.97 out of 5 based on 7285 reviews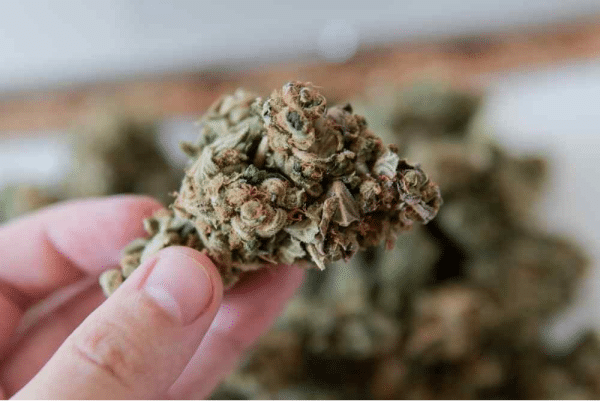 Exhale Wellness has taken the classic experience of smoking cannabis to bold new territory. Introducing HHC, the federally-legal cannabinoid with blissful benefits. With HHC flower, you can enjoy smoking premium flower wherever you live and whenever you like.
HHC is a naturally occurring cannabinoid found in hemp. Hemp is one of two types of cannabis plants, the other being marijuana. Marijuana contains a potent compound called Delta 9 THC, which many people enjoy for a sense of blissful euphoria.
HHC naturally occurs in very small quantities. If you just smoke hemp flower, you won't feel the effects of HHC because there is so little of it. So how does HHC flower work?
Through the power of modern chemistry, we can derive CBD from hemp and convert it into HHC. It's a long and complex process in which chemists work on a molecular level to change chemical bonds — a process known as isomerization. The end result is HHC distillate. Then, we take hemp buds and coat them in the HHC distillate for a potent HHC and CBD combo.
We've paired HHC with the most popular strains of hemp flower. Each strain has unique terpenes and flavonoids – chemicals that impart flavor, scent, and color to the plant. There's really no such thing as the "best" strains because it all comes down to your personal tastes. We've listed some best sellers below. If you want to find the best one, you'll just have to sample them all.
Moreover, Exhale Well always provide such flavorful experience to their customer.  To that continuation, check out these THCA strains with new wonderful flavors.
What Are the Benefits & Effects of HHC Flower?
The effects of HHC don't last as long as the effects of THC do. That makes HHC the perfect break time treat. You can smoke an HHC joint at the start of your lunch break, and it will wear off in 1-2 hours so you can get back to work. Since HHC is milder than THC, you won't be held back by drowsiness or fuzzy thoughts. When the day is wearing you down, and you need to get away for a moment, HHC has your back.
With flower, you get more than HHC alone. Remember that HHC flower is actually hemp flower, rich in CBD. So, when you smoke HHC flower, you reap the benefits of CBD as well. Some of the common ways HHC may benefit you are-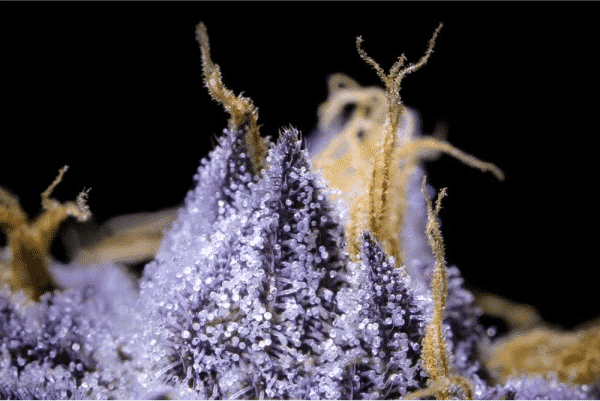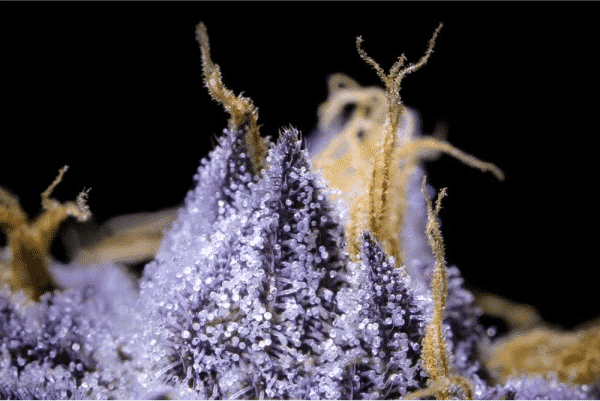 Which HHC Flower Strains
Are the Best?
Why Buy HHC Flower From Exhale Wellness?
Exhale Wellness is the industry leader when it comes to hemp-derived cannabinoids. We pioneered Delta 8 THC, building the number one Delta 8 company in the world! Now, we're bringing the same ambition and innovative spirit to the novel cannabinoid HHC.
At Exhale, we're committed to your wellness as well as your pleasure. That's why we use a clean, solvent-free CO2 extraction process to create our extracts. Our hemp flower is organically grown on local farms in Oregon and Colorado for a premium domestic product. If you're still in doubt, just check out the rave reviews from our customers.
The effects of HHC are similar to those of Delta 9, Delta 8 THC and THCa but a bit mellower. You can still enjoy an uplifting sense of bliss, but it won't come on as strong as THC. This means you can enjoy elevated feelings without the downsides of paranoia, couch lock, and brain fog.
HHC has similar effects to THC, but there are a few key differences. First of all, marijuana-derived THC is federally illegal in the USA (although a few states have legalized it). HHC is derived from hemp plants, which are legal in all 50 states under the federal Farm Bill of 2018. 
Is HHC Flower the Same as THC?
Is HHC Flower the Same as THC?

No. THC flower comes from marijuana. It specifically contains Delta 9 THC, which is more intense than HHC. Marijuana-derived Delta 9 is federally illegal, but hemp-derived HHC products are completely lawful.
HHC flower looks, smells, and tastes like THCa flower, and there's no difference in how you smoke them. However, the effects of HHC flower and THC flower are different. THC has a higher potency and more adverse side effects than HHC.