BUY DELTA-9 PRODUCTS FOR SALE
Get 25% Off your order right now
Our products are Pure & Simple. Made with natural, wholesome, plant-based ingredients that put the "heal" in your health.
Our products are Pure & Simple. Made with natural, wholesome, plant-based ingredients that put the "heal" in your health.
All of our products are tested and verified through a 3rd party to ensure accuracy. We test for potency & pesticides. 
All of our products are tested and verified through a 3rd party to ensure accuracy. We test for potency & pesticides.
All of our products are tested and verified through a 3rd party to ensure accuracy. We test for potency & pesticides.
All of our products are tested and verified through a 3rd party to ensure accuracy. We test for potency & pesticides.
Say hello to the most popular cannabinoid in the world — Delta 9! Experience a powerful euphoria unlike any other with our premium Delta 9 products. Exhale Wellness is raising the bar when it comes to high-quality Delta 9. Let us send the good vibes straight to your doorstep no matter where you are.
Where to buy High-Quality delta 9 thc online
Let's talk about what lies at the heart of the cannabis industry: Delta 9 THC. People have enjoyed Delta 9's blissful effects for thousands of years. Now, innovative research has made it easily accessible to anyone in the United States. There are countless Delta 9 THC hemp products out there, and we've got all the facts you need to know right here!
Delta 9 THC is a cannabinoid, one of hundreds of chemical compounds naturally found in cannabis plants. There are two categories of cannabis plant: hemp and marijuana. Delta 9 THC is most famous for being the primary compound in marijuana, but hemp also contains a very small amount of Delta 9 THC.
What Are the Differences Between Hemp and Marijuana?
Hemp and marijuana are actually from the same family – Cannabis Sativa. There is really only one difference between the two, and that is how much Delta 9 THC and CBD they contain. United States federal law defines marijuana as any cannabis plant with more than 0.3% Delta 9 THC on a dry weight basis. Hemp is any cannabis plant with 0.3% Delta 9 THC or less. Marijuana typically has the highest concentrations of D9 THC, while hemp has high amounts of CBD.
According to the 2018 Farm Bill, hemp is federally legal, and marijuana is not. Many states have legalized marijuana for medical and recreational use, but the federal government still classifies it as a schedule 1 controlled substance. Federal and state laws may differ, but hemp-derived products are technically legal on both levels.
Delta 9 THC VS Delta 8 THC VS CBD
Delta 9, Delta 8, and CBD are all examples of cannabinoids. Delta 9 and Delta 8 are both forms of THC (tetrahydrocannabinol), so their effects are pretty similar. CBD is unique to itself. Let's break these compounds down one by one:
Delta 9 THC
Delta 8 THC
CBD
Delta 9 THC
As previously mentioned, Delta 9 THC is the primary compound responsible for the effects of marijuana. It causes strong euphoric sensations in the body and mind.
Delta 8 THC
CBD
WHAT ARE THE BENEFITS & EFFECTS OF Delta-9 THC?
The main appeal of Delta-9 THC is the blissful feeling it imparts. If you are familiar with Delta-8 THC products, you may think of Delta-9 as the stronger version of D8. Consumers sensed an overall spike in their wellness, which means Delta 9 thc edibles might support their sleep, appetite, inflammations, and aches. Delta-9 is even more effective when it's paired with CBD. 
CBD, on the other hand, packs in a range of its own wellness benefits that may help you
Relax your body and mind

Improve your appetite

Support healthy sleeping habits

Relieve physical discomfort

Boost your mood

Enhance your creativity
There are a few side effects associated with Delta 9 that you should keep in mind:
Dry mouth

Increased appetite

Drowsiness

Lightheadedness
The experience differs between consumers, but very few people encounter these side effects. They are typically mild and short-lasting. If you experience unwanted side effects with Delta 9, we recommend that you try Delta 8, which is milder and has even fewer potential side effects.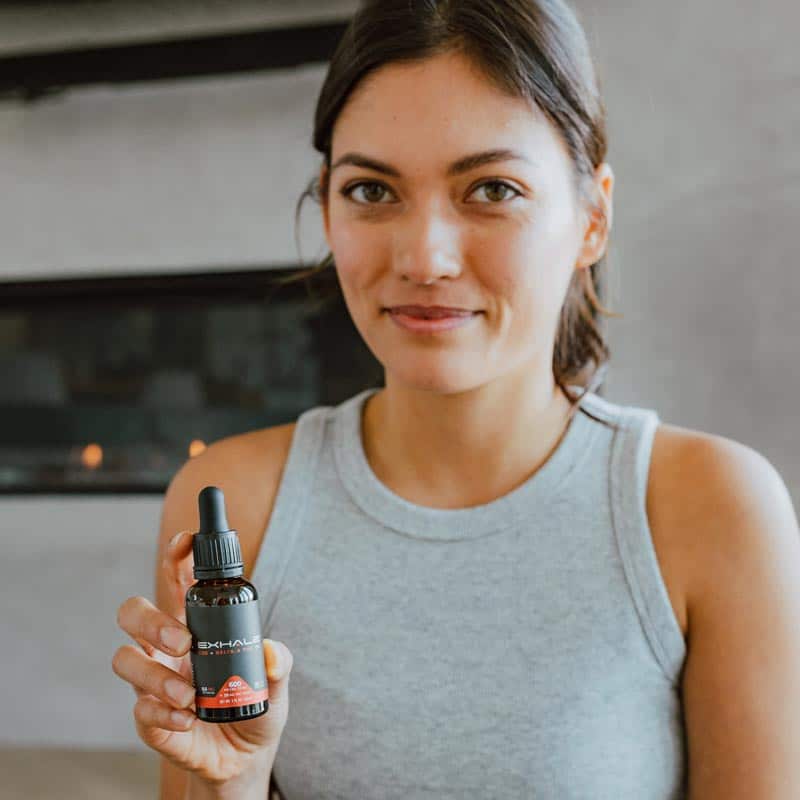 WHAT TYPES OF DELTA 9 THC PRODUCTS ARE THERE?
You can find Delta 9 THC in all kinds of cannabis products. These will no doubt be familiar to all the fans of Delta 8 and CBD out there. Manufacturers are constantly dreaming up new products, but for the moment, these are the most popular:
First, let's talk about the old-school classic – cannabis flower. Grind up these sticky buds, pack them in a pipe, bong, bubbler, joint, or blunt, and light up.
Edible cannabis comes in many forms, but gummies are probably the most popular. Sweet and fruity, they're basically candy with a kick. Edibles usually take around an hour to kick in, and the effects last up to 8 hours.
Tinctures combine Delta 9 extract with hemp seed oil. Research has shown that hemp seeds are a rich source of essential nutrients. Take Delta 9 oil sublingually (under your tongue) for the fastest effects. You can also make your own edibles by adding Delta 9 oil to your food.
Vapes are an increasingly popular way to enjoy Delta 9. Most vapes consist of a universal battery that you can attach to different cartridges. Vape carts come in many strains and flavors. Mix and match to find your favorite!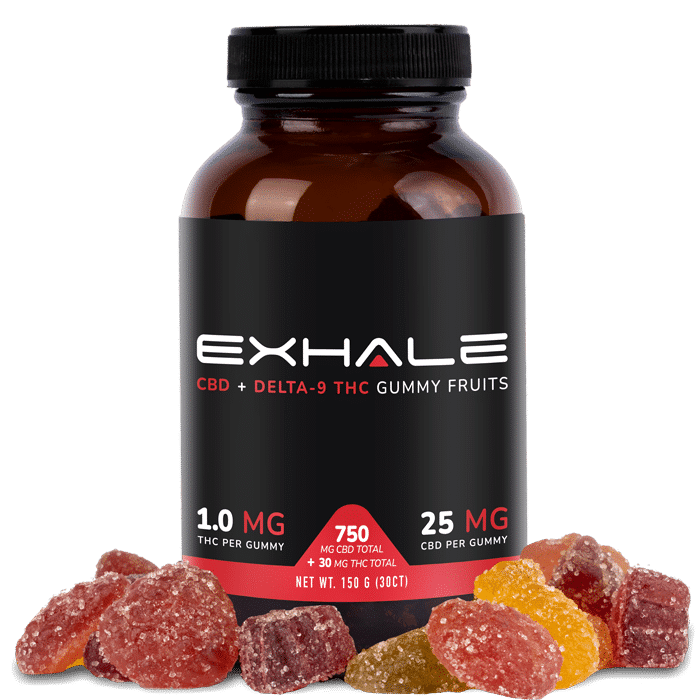 Best Place TO buy Hemp-Derived Delta 9 THC
You can most likely find D9 THC products at your local cannabis dispensary or, better yet, online at Exhale Wellness! It might be a little trickier if you don't live in areas where cannabis products are legal. Thankfully, we live in the 21st century, so that you can buy anything online!
Your most convenient source for Delta 9 THC is right here at Exhale Wellness! Take a look around our site and discover all of the great Delta 9, Delta 8, CBD, and HHC products we carry.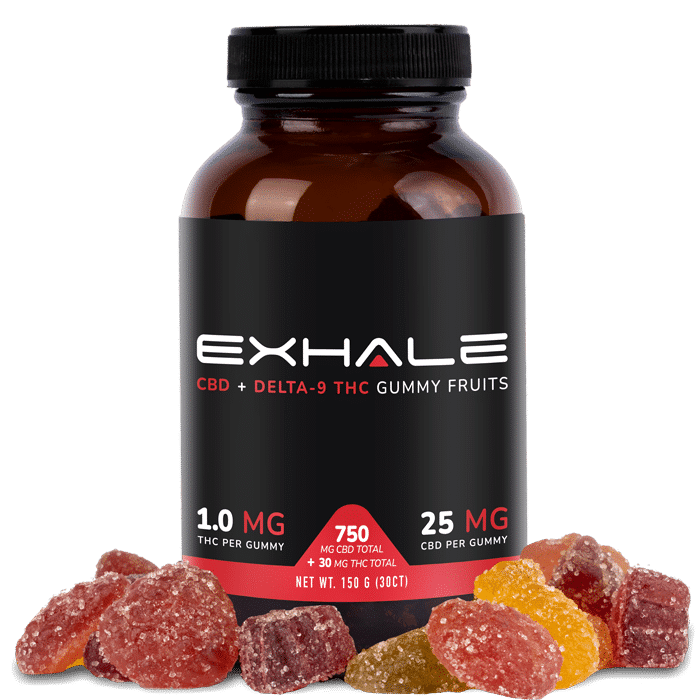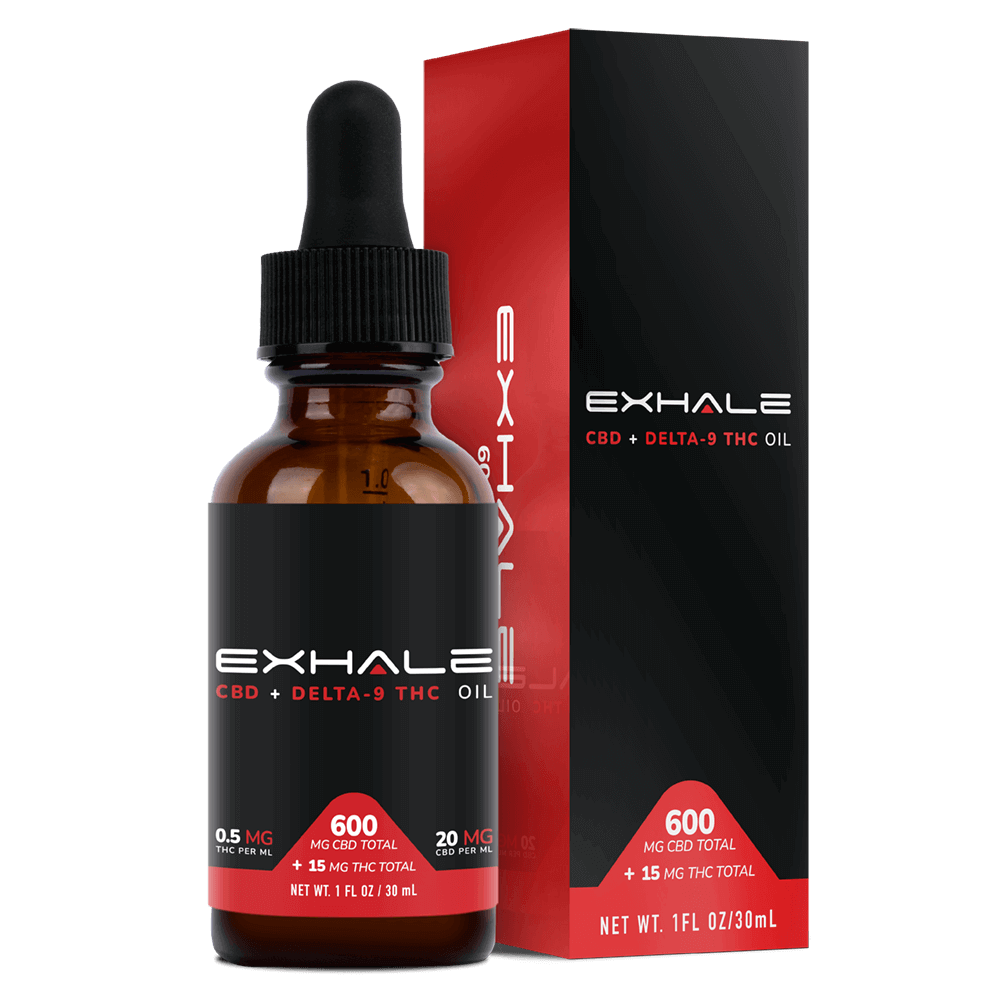 WHY CHOOSE EXHALE WELLNESS FOR DELTA 9 THC PRODUCTS ONLINE?
At Exhale Wellness, we're committed to bringing our customers premium-quality cannabis products at the very best prices. That's how we became the world's #1 Delta 8 company, and now we're bringing that same innovative spirit to Delta 9!
At Exhale, we use an eco-friendly, solventless CO2 extraction process to make our CBD, Delta 8, and Delta 9 distillates. We make all of our products from organic, plant-based ingredients, and we never use artificial additives. Don't worry because our products are 100% legal and only contain 0.3% D9 THC or less! It's all part of bringing you a wholesome and joyful experience!
Check out the "Why Exhale" tab on our site to see the rave reviews our customers have left us. We also provide lab test results verifying the potency and cleanliness of all our cannabis products.
We offer free shipping on every purchase and a 30-day money-back return policy to guarantee your satisfaction. Check our product pages for special subscribe-and-save deals, and join our email list for the latest news about sales and new products.
FINAL THOUGHTS - DELTA 9 THC PRODUCTS
For decades, Delta 9 has been unavailable to most Americans. Now, modern science allows us to extract Delta 9 from federally legal hemp, add it to our products, making it accessible to anyone in the USA! Even better, Exhale Wellness can send Delta 9 products straight to your doorstep.
As we mentioned before, Delta 9 is even more effective when you combine it with CBD. We highly recommend buying Delta 9 products with CBD, like Exhale's one-of-a-kind gummies and tinctures! Try Delta 9 for yourself today, or experience our other premium cannabis products.