Is Delta 8 THC Legal In South Carolina?
The laws surrounding cannabis continue to evolve at a rapid pace throughout the nation, opening the doors to exciting new cannabinoids like Delta 8. South Carolina has a rocky history with cannabis, but its residents will be happy to know that Delta 8 is legal in the Palmetto State! The question is… where can you get some?
Before you shop for Delta 8 THC in South Carolina, read this article to get fully up-to-date on state and federal regulations surrounding the novel cannabinoid. Finding some in your area might be tricky. Fortunately, you can shop online! Read on to learn more about Delta 8 in South Carolina.
WHAT IS DELTA 8?
Delta 8 THC is a natural chemical compound found in cannabis plants. It is one of over a hundred hemp-derived cannabinoids. Other cannabinoids include Delta 9 THC and cannabidiol (CBD).
Delta 8 delivers euphoric sensations that are similar to those of its better-known cousin, Delta 9 (which is the primary active compound in marijuana). However, Delta 8 is mellower and has fewer side effects than marijuana.
The benefits of Delta 8 include:
Mind-body bliss
Positive mood and mindset
Relief from aches and discomfort
Reduced nervousness and agitation
Enhanced appetite and digestive function
Improved sleep
Delta 8 In South Carolina… Is it Legal?
Yes, Delta 8 THC is legal under both federal law and South Carolina state law! This hasn't always been the case, so let's find out how we got to this point. In 2018, the federal government passed the Farm Bill, also known as the Agriculture Improvement Act, making hemp legal in all 50 states.
Following the Farm Bill, the state legislature passed South Carolina House Bill 3449, also known as the state's Hemp Farming Act that brought the state code of laws up-to-date with federal law. Let's look at how modern South Carolina law defines "hemp."
Under state and federal law, there are two categories of cannabis plant. A hemp plant is a cannabis crop with no more than 0.3% Delta 9 THC. Any cannabis plant with more than 0.3% THC on a dry weight basis counts as marijuana.
Marijuana is federally illegal under the Controlled Substances Act of 1970. Some states have passed laws legalizing recreational or medical marijuana, but South Carolina has not. Any cannabis product exceeding the legal limit of Delta 9 is a controlled substance in South Carolina.
State and federal laws regulate hemp cultivation in South Carolina to ensure manufacturers meet these guidelines. In order to comply with the law, make sure you buy Delta 8 THC products made from legal hemp plants. As long as it comes from hemp, you're good to go!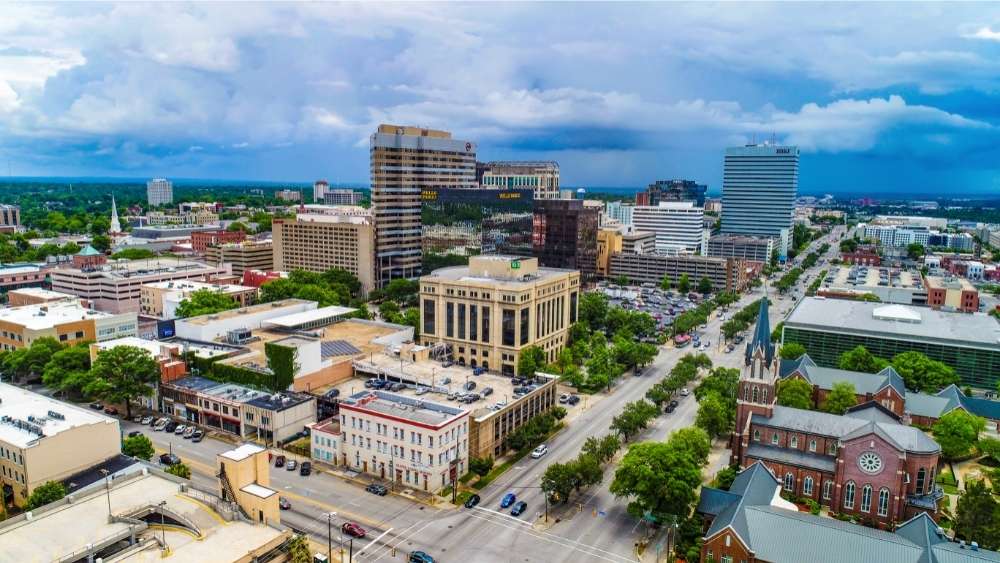 WHERE CAN I BUY DELTA 8 IN SOUTH CAROLINA? 
If you live in South Carolina, your best bet for finding great Delta 8 products is shopping at an online vendor like Exhale Wellness. Even though Delta 8 THC is legal in South Carolina, the state has a history of hostility towards the hemp industry that makes it difficult to find good products in a store to this day.
Exhale is the number one Delta 8 retailer in the world, with a wide selection of products, including delta 8 gummies, hemp flower, pre-rolls, vapes, CBD oil tinctures, and more! You're unlikely to find such a broad selection elsewhere, especially in a restrictive market like South Carolina. To sweeten the deal for first-time buyers, if you order from Exhale today and use the promo code SOUTHCAROLINA15 at checkout, you'll get 15% off!
If you feel the need to buy Delta 8 from a physical store, your options narrow dramatically. Unless you live in a large city like Charleston, Columbia, or Myrtle Beach, you may be out of luck, but it's still worth Googling smoke shops or CBD stores in your area to see if they carry Delta 8. If you do live in one of those cities, you could call one of these local vendors to see if they have Delta 8 in stock.
Charleston Hemp Collective
473 King St.
Charleston, SC 29403
Infusion 420
620 Gervais St.
Columbia, SC 29201
Coastal Green Wellness
1220 Hwy 17 S.
North Myrtle Beach, SC 29582
What To Look For When Shopping For Delta 8 THC
When you shop for Delta 8 THC, you should pay attention to a few key factors. These will let you know whether the product is of high or low quality:
Natural (Not Artificial) Ingredients: Some brands make Delta 8 edibles, tinctures, and vapes with artificial sweeteners, colors, flavors, and preservatives. Artificial ingredients are cheaper for the manufacturer but pose risks to the consumer. Don't let harmful synthetic chemicals into your body, and choose all-natural products instead. Most importantly, avoid synthetic cannabinoids that claim to replicate the effect of Delta 8 THC, as these can be toxic to consume.
Domestically-Grown Hemp: To get great Delta 8 products, you have to start with top-quality hemp plants. The highest-quality hemp comes from domestic farms in the United States, where it grows in accordance with federal regulations. Industrial hemp grown in other countries may not comply with U.S. standards of quality and Delta 9 THC content.
Organic Ingredients: Organic farming practices produce higher-quality crops. Conventional farming methods implement harmful chemical pesticides to eradicate pests. Unsurprisingly, there are serious risks associated with covering plants in poison. Inorganic crops do serious damage to the environment. Meanwhile, organic farming utilizes eco-friendly methods like crop rotation to keep pests in check.
Lab Reports: Any reputable Delta 8 company sends every one of its products to third-party labs for testing. Independent labs perform tests to ensure accurate claims of potency, verify that the Delta 9 content is within legal range (0.3% or less), and screen the product for any contaminants. Labs record their results in Certificates of Analysis (COAs). Look for companies that post COAs for their products — those who don't might be trying to hide something.
Customer Reviews: When you shop for anything online, whether it's Delta 8 THC or a car, you should read customer reviews. Get the perspective of consumers like you to see what brands and products they like the most. Customer reviews are also a great place to learn about the Delta 8 experience overall.
CAN DELTA 8 PRODUCTS BE SHIPPED TO SOUTH CAROLINA?
Absolutely! Exhale Wellness ships Delta 8 THC to all 50 states.  All orders come with a 30-day money-back guarantee for your peace of mind.
Exhale carries a wide selection of Delta 8 THC products, including:
Hemp flower
Pre-rolls and cigarettes
Gummies
Gel capsules
Vape cartridges
Disposable vape pens
Oil tincture with hemp seed oil mix
Dab wax
That's only the tip of the iceberg! Exhale also offers premium CBD, HHC, and Delta 9 THC products for customers across the country. New customers — don't forget to enter the promo code NEW20 at checkout to receive 20% off your first order. If you want more savings, subscribe to regular shipments and get 25% off each! Don't forget to sign up for our newsletter so you can be the first to learn about the next big sale.
FINAL THOUGHTS – DELTA 8 SOUTH CAROLINA
Hemp products are federally legal in the United States, including in South Carolina. Nothing is stopping you from getting the Delta 8 products you love… except convenience. It can be a drag trying to find good Delta 8 stores in the state, but fortunately, you can shop online instead and get an even better product.
Go to our Products page today to see our full selection of Delta 8, Delta 9, HHC, and CBD products for sale. Finding the best hemp products has never been easier. All it takes is a couple of clicks, and your Delta 8 will be on the way!