Delta 8 THC Wisconsin: Is It Legal & Where To Buy?
America's Dairyland has deep ties to the cannabis industry. Back in the 1940s, Wisconsin farmers produced more industrial hemp than any other state in the Union, but then the federal government outlawed cannabis, temporarily shutting down business. Fast forward to the modern era, and the law has evolved, opening the doors to new hemp products, including those with Delta 8 THC. Residents can legally enjoy Delta 8 THC in Wisconsin, and we're going to help you find the best options in the area.
Despite Delta 8's legal status, it can be difficult to find stores in Wisconsin that carry it. We've got some tips that can help you weed out the good from the bad. We'll also explain how to get Delta 8 delivered to you. Join us!
What Is Delta 8 THC?
Delta 8 THC is a cannabinoid, one among hundreds of natural chemical compounds found in the cannabis plant. Other well-known cannabinoids include CBD (cannabidiol), a non-intoxicating hemp compound with numerous therapeutic benefits, and Delta 9 THC (tetrahydrocannabinol), the primary active compound in marijuana.
Delta 8 has multiple benefits, including:
Euphoric sensations
Physical and mental relaxation
Positive mood and mindset
Relief from discomfort and anxiousness
Improved appetite
Better sleep
Delta 8 THC is an isomer of both Delta 9 and CBD. Isomers are chemicals that have the same elements and the same number of atoms but different molecular structures. D8, D9, and CBD actually have the same chemical formula (C21H30O2). The only difference is that each chemical has a double bond in a different location.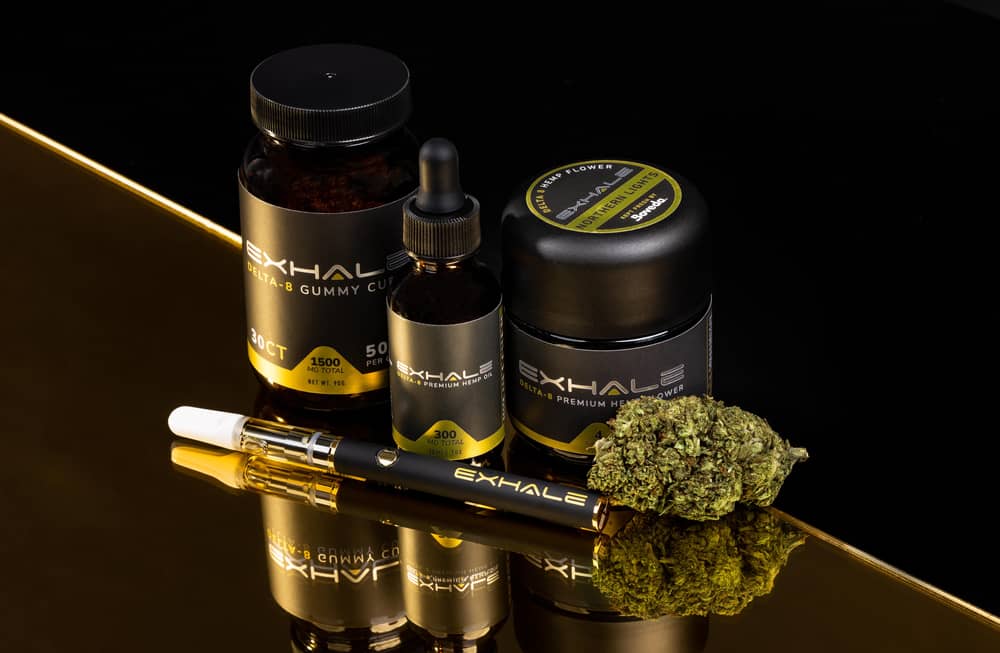 Is Delta 8 Legal In Wisconsin?
Yes! Delta 8 is legal in Wisconsin under both state and federal law. However, Wisconsin lawmakers have put certain regulations in place that you should know about before buying D8. Let's get into the details.
Federal Law
We'll start with the federal law. The 2018 Farm Bill (also known as the Agriculture Improvement Act) made hemp-derived products legal in all 50 states. This law defines the hemp plant as any cannabis crop containing 0.3% Delta 9 THC or less. Any cannabis plant containing more than this three-tenths limit is defined as marijuana.
Marijuana is federally illegal under the Controlled Substances Act of 1970. That said, many states have legalized recreational or medicinal marijuana. These decisions lie with the state legislature.
State Law
Delta 8 is legal under state law in Wisconsin! However, the state has some of the nation's strictest marijuana laws, which we should briefly touch upon. While many states permit either medical or recreational marijuana, Wisconsin forbids both.
According to Wisconsin state law, a person can face serious penalties for possessing even small quantities of marijuana. Therefore, you need to be certain that you buy Delta 8 products made from hemp plants. Hemp-based products are legal, and marijuana-based products are not. Shop wisely!
How Old Do You Have To Be To Buy Delta 8 THC in Wisconsin?
You must be at least 21 years of age to buy Delta 8 THC products. This is true in every state, not just Wisconsin. You also need to be 21 if you want to purchase Delta 8 online.
Where Can I Buy Delta 8 In Wisconsin?
Even though Delta 8 THC is legal in Wisconsin, it can be tricky to find vendors who sell it. Your best bet is to shop for Delta 8 online. Exhale Wellness ships a wide variety of Delta 8 products to Wisconsin, including flower, vapes, gummies, oil tinctures, and concentrates.
Now, we're offering a special deal to our new customers. Just enter the promo code WISCONSIN15 at checkout to get 15% off your first order!
If you want to shop for Delta 8 in person, your job will be trickier. Even though it is legal in Wisconsin, very few shops in the state carry it. You may be able to find D8 products at CBD stores (sometimes known as "head shops" in a nod to medical marijuana dispensaries around the country). Here are some popular vendors in the Badger State:
Hazy Dayz CBD
3133 S 92nd St.
Milwaukee, WI 53227
Herbal Aspect
3547 University Ave.
Madison, WI 53705
The Dispensary
2246 University Ave.
Green Bay, WI 54302
What To Look For When Shopping For Delta 8 THC
When shopping for Delta 8, it can be tempting to purchase the first product you come across or visit the first store that shows up on Google Maps. Convenience is certainly important, but getting a high-quality product is even more important. How can you determine the quality of Delta 8 products? Look for the following:
Natural Cannabinoids: There are several synthetic THC variants with names like "K2" and "Spice" that attempt to replicate the effects of Delta 8. However, they have dangerous risks, potentially leading to a life-threatening condition called synthetic cannabinoid poisoning. Some companies use synthetic ingredients to cut costs at the expense of their customer's health.
Organic Ingredients: Organic farming avoids chemical pesticides in favor of natural pest control methods like crop rotation. This protects both the consumer and the local environment. Many people are already wise enough to protect their bodies by choosing organic items at the grocery store and want to do the same when they shop for Delta 8.
Domestically-Grown Hemp: Great Delta 8 products begin with great hemp plants. For the highest quality, look for hemp grown in the United States. Domestic hemp farms are well-regulated by the government. They must adhere to certain regulations, like limiting the Delta 9 content to 0.3%. Farms in other countries may not face the same restrictions. Some brands import hemp from overseas because it is cheaper, but it might not comply with the law.
Third-Party Lab Testing: Reputable Delta 8 companies should have their products tested by independent, third-party labs. These labs test the products to verify the D8 potency and label claims. If a Delta 8 company cares about brand transparency, like Exhale Wellness, it should make these test results available to its customers. Always look for lab reports, also known as Certificates of Analysis (COAs).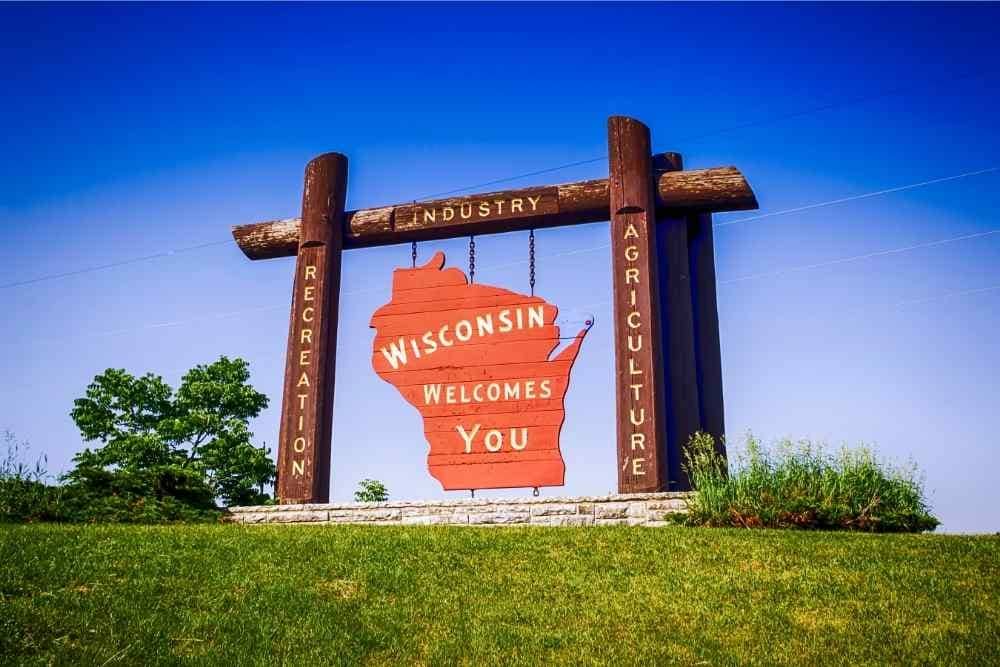 Can Delta 8 Products Be Shipped To Wisconsin?
Absolutely! Exhale Wellness delivers a wide array of Delta 8 products directly to your doorstep. Visit the Shop Now page on our website to see our full menu of Delta 8, Delta 9, HHC, and CBD items. Add the products you want to your cart, and in just a few clicks, your order will be on the way.
Why Choose Exhale For Delta 8?
Exhale Wellness carries Delta 8 products to satisfy all comers. Whether you prefer hemp flower, gummies, gel capsules, vapes, oil, or dab wax, you'll find your favorites at Exhale. Don't forget to check out our selection of CBD, HHC, and Delta 9 THC products as well, especially gummies infused with delta 8 hemp extract.
We told you what to look for when shopping for Delta 8, and Exhale checks off all the boxes. We make all of our products using exclusively all-natural and organic ingredients. You won't find any traces of artificial flavors, unnatural preservatives, or synthetic cannabinoids in our items. Just check the lab reports and see for yourself!
You'll also be covered by our 30-day money-back guarantee. Sign up for recurring shipments, and you'll get an incredible 25% off each order!
Final Thoughts – Delta 8 THC Wisconsin
Wisconsin has some strict cannabis laws, but they don't restrict Delta 8 THC! This means all Wisconsin residents 21 and up can buy Delta 8 products. Now, unless you live in the heart of a major city, it won't be easy to find Delta 8 stores near you, but fortunately, you have other options.
Online shopping is the most convenient and reliable way to find the Delta 8 products you want. Visit the Exhale store today and enter the promo code NEW20 to receive a 20% discount on your first order! Then, kick back, relax, and wait for the mailman's knock.