Wholesale Delta-8 THC Oil Tincture
Looking to become a Delta 8 oil THC retailer? You've come to the right place. Delta 8 tincture oil is a revolutionary hemp-derived product, treating a wide array of ailments like aches and discomforts to the body, mind, and spirit. Because of this, Delta 8 businesses are booming, with entrepreneurial-minded cannabis fanatics jumping at the chance to participate.
Wholesale Delta 8 Oil Business
The emerging hemp-derived Delta 8 oil market is thriving right now. As the talk of the CBD industry, many are beginning to turn their attention toward capitalizing on bulk Delta 8 THC and all that may come from this new and exciting little compound.
The Delta 8 THC market is growing. This phytocannabinoid may not appear in abundance when extracted from hemp, but it makes a major impact on your health wellness. Delta 8 THC has many benefits without the strength and side effects of Delta-9 THC, making it increasingly popular throughout the United States currently.
There's no better time to become a Delta 8 THC retailer here at Exhale. Our Delta 8 wholesale, including Delta 8 THC oils, are healthier and more potent than anywhere else in the market.
What is Delta 8 Oil?
Extracted from the hemp plant, Delta 8 THC oil is a federally legal full spectrum Delta 8 THC.
Hemp-derived Delta 8 THC is a "minor" phytocannabinoid found in cannabis that isn't as prominent as other compounds like Delta-9 THC (known in the community as "THC") and CBD. Even though it's not as abundant, manufacturers have found ways to extract and create Delta 8 THC products because of a growing desire for Delta 8.
Few recreational drugs have been around as long as THC; Delta 8 THC, on the other hand, is growing popular because it produces similar euphoric effects as THC but at half the strength. This compound has been said to provide many benefits to your overall wellness, including reduced physical discomfort and minimized unease and nervousness. It also promotes deeper, longer-lasting sleep. But Delta 8 has more minimal side effects than THC.
You can take Delta 8 THC in a variety of ways, including edibles, oils, and flowers. Delta 8 oil is a popular way to experience this compound's benefits because it's fast-acting and easy to dose. Consumers drop the Delta 8 right under their tongue and hold it there for about 30 seconds.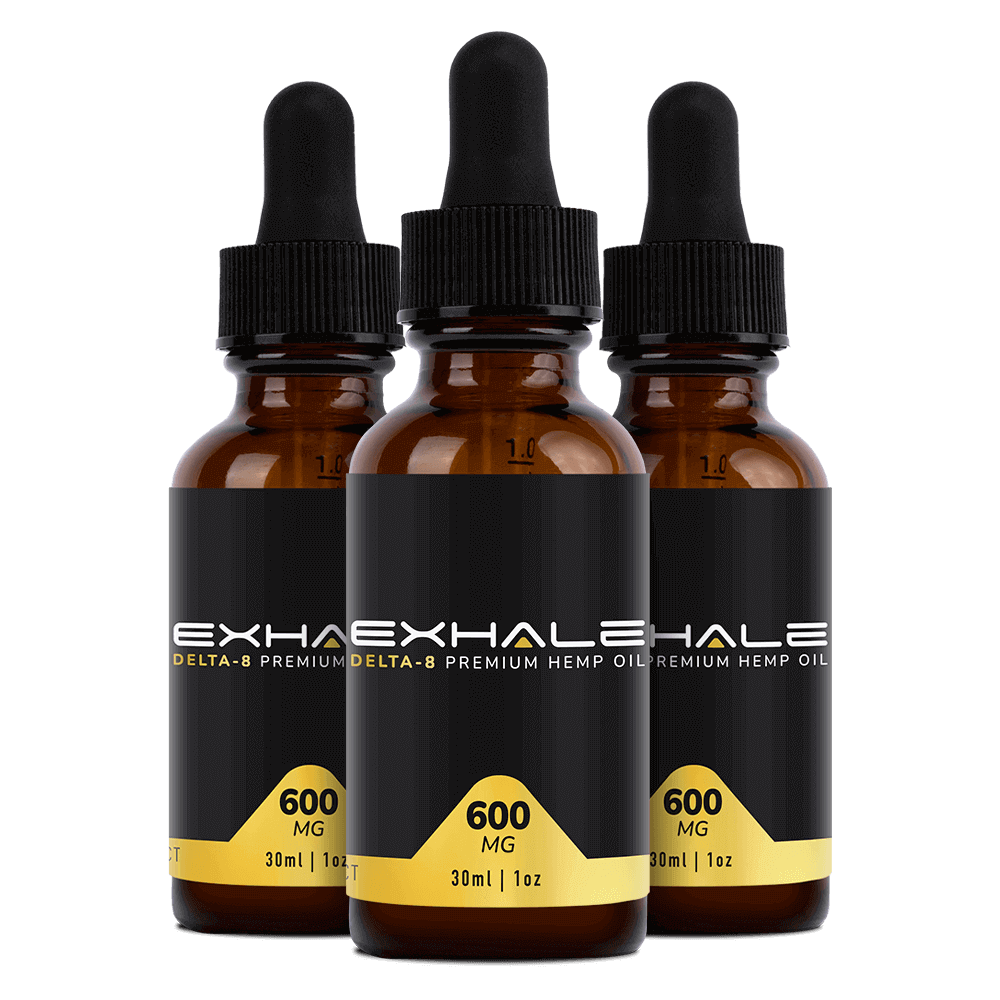 How It Works
When taken sublingually, glands under the tongue absorb the Delta 8, allowing it to enter the bloodstream directly. The effects are much faster when it is applied sublingually because it bypasses the digestive system.
The product will then become absorbed, reaching your body's endocannabinoid system (ECS) and interacting with the ECS receptors. The ECS is prevalent in every mammal, responsible for regulating sleep, mood, discomfort, appetite, and digestion. In doing so, this regulation creates balance in the body (called homeostasis). And a balanced body is a better functioning one — you'll work more efficiently and stay on top of your well-being when reaching homeostasis.
You'll end up experiencing Delta 8's benefits throughout your body and mind in 30 minutes or less can last about 4 to 6 hours.
How to Become a Delta 8 Oil Retailer
The Delta 8 THC market is federally legal and constantly expanding, and it's not slowing down any time soon. Delta 8 THC is expected to grow even more in the next decade. And Delta 8 oil is one of the most popular products in this hot market.
So how do you get involved with Delta 8 THC? Becoming a Delta 8 THC retailer!
To become a D8 retailer, all you need is a selling license. Delta 8 THC oil is federally legal as long as it contains less than 0.3% of Delta-9 THC (usually referred to as simply "THC"). Because of the 2018 Farm Bill, the sale, growth, and distribution of all hemp-derived products are federally legal. Any product that contains over 0.3% THC is considered a marijuana product, which is still illegal federally. No other certifications are required to sell Delta 8 THC.
Always check with your state and local county laws to stay updated on transportation regulations regarding hemp products.
Why Buy Wholesale Delta 8 Oil from Exhale Wellness?
Delta 8 THC is a bit of a new trend, but Exhale Wellness has been here for a while. We are super trusted in the marketplace because of our high-quality products and customer service. Here are some of the benefits of buying wholesale Delta 8 THC oil from Exhale Wellness.
Organic, Healthy Ingredients
Our Delta 8 THC products contain only organic, vegan, non-GMO ingredients that further benefit your overall wellness. All of the ingredients are hand-picked to improve your Delta 8 experience. There are no artificial flavors and colors, and products sold are non-GMO.
US-Grown Hemp
When looking for Delta 8 products, check if your product comes from locally grown hemp. The United States has many regulations that keep hemp-derived Delta 8 THC products safe and potent. While imported hemp is sometimes cheaper, it's often not regulated and prone to harmful contaminants.
Certificate of Analysis
All of our Delta 8 products, including our Delta 8 oil, are backed by a Certificate of Analysis (COA). A COA proves that a third-party company tested the product for potency and Delta 8 content.
Customer Reviews
Exhale Wellness proudly displays reviews from our customers for all of our products! We strive to be a 5-star company, which is why we truly care about our customers' experiences and want to share their genuine feedback with everyone else. Seeing customer reviews helps you get a better idea of how the product will benefit you as well. That's also how you know your retail customers will keep coming back for more!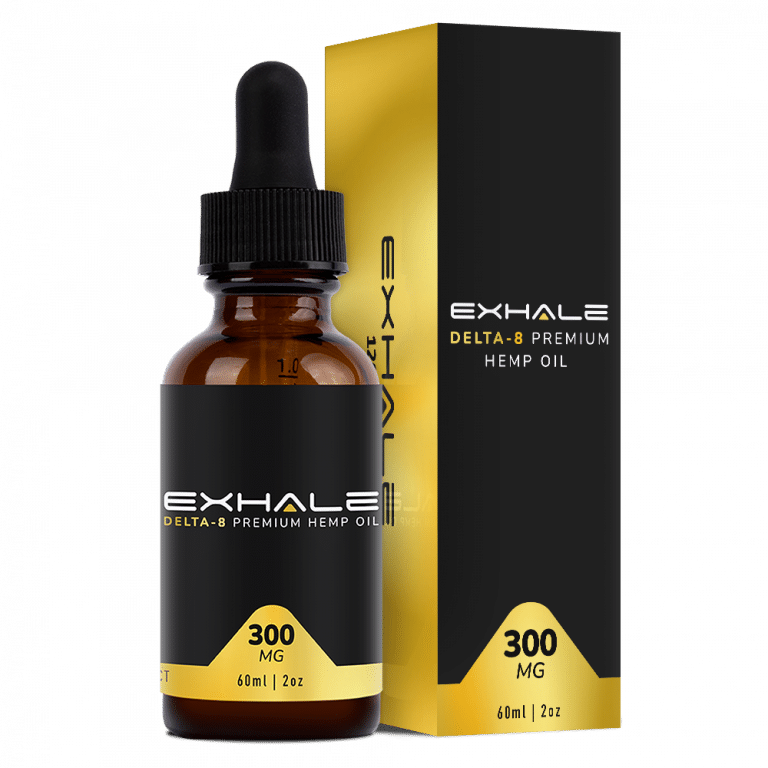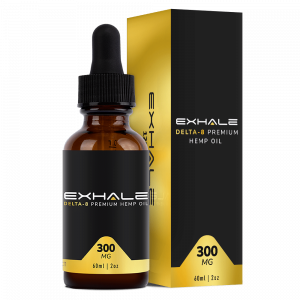 Delta 8 Oil Wholesale Ingredients
Delta 8 THC oil has all-natural, organic ingredients that improve the overall experience and benefit your health. Along with Delta 8 THC, tinctures contain hemp seed oil, which is an all-natural ingredient.
Hempseed oil is a great addition to D8 oil because Delta 8 THC is fat-soluble. That means it needs the fat within the hempseed oil to become easier to digest. This makes the experience smoother and the compounds more impactful.
But hemp seed oil has a lot of health benefits. The common benefits of hemp seed oil include:
Healthier skin: Thanks to the fatty acids, hemp seed oil, can improve minor skin conditions and blemishes.
Lower blood pressure: Omega-3 fatty acids may aid in lowering your blood pressure.
Promotes heart health: Rich in linoleic acid, the hemp seed oil is known to help lower cholesterol levels.
Reduce physical discomfort: Hempseed oil has anti-inflammatory properties that reduce physical discomforts like aches and swelling.
Wholesale Delta 8 Oil – Available Sizes & Prices
Our bulk Delta 8 THC oil comes in four sizes:
300 mg of Delta 8
600 mg of Delta 8
1200 mg of Delta 8
3000 mg of Delta 8
How to Buy Delta 8 Oil at Wholesale Prices
If you're looking to purchase federally legal bulk Delta 8 THC at wholesale prices, you're in the right place. Exhale Wellness has an application process that allows you to sell unique, potent, and health-forward bulk Delta 8 THC oil with us!
Hemp-derived Delta 8 THC distillate and oil are vegan, non-GMO, and organic. It has potent Delta 8 THC from locally grown hemp and hemp seed oil with its own added benefits that improve the consumer experience. Satisfy your customers with this exciting product — we have the reviews to prove it!
NOTE: This product is not intended to diagnose, treat, cure, or prevent any diseases, and we do not ship to the following states: Alaska, Arizona, Arkansas, Colorado, Delaware, Idaho, Iowa, Mississippi, Montana, Rhode Island, and Utah.