A somewhat mythical cannabinoid, Delta 8, also known as Delta 8 THC or D8, is almost unobtainable due to its limited quantities. However, enough D8 can be synthesized and infused into various hemp products like CBD hemp flower through safe and clean processes. Not many brands can properly make Delta 8 flowers this way. But those who can, like Exhale Wellness, provide Delta 8 enthusiasts with some of the strongest Delta 8 flower around.
Not only is D8 flower one of the most popular ways to acquire the benefits of Delta 8, but it's also one of the most potent. And depending on which strain of D8 flower you smoke, you can further increase that potency and reap the many benefits of D8. Come along as we take a deep dive into the world of Delta 8 to find out which flower strains are the strongest!
What is Delta 8 Flower?
Delta 8 flower is CBD flower coated with Delta 8 distillate. Let's unpack what all of that means in layman terms and start at the very beginning to get a full understanding of what Delta 8 flower is.
What is CBD Flower?
The hemp plant produces CBD flowers. Hemp is a cannabis plant that contains high amounts of cannabidiol (CBD), a cannabinoid essential to a person's general wellness. Often confused with marijuana, hemp plants contain 0.3% or less Delta 9 THC, the psychoactive cannabinoid found in abundance in marijuana plants. The non-intoxicating nature of hemp spurred the passage of the 2018 Farm Bill, which made hemp federally legal.
What is Delta 8?
Delta 8 is a naturally occurring cannabinoid found in extremely small amounts in cannabis plants. D8 produces a euphoric feeling akin to Delta 9 THC found in marijuana flower, but without the intoxicating effects.
Less than 1% of a hemp plant contains D8. To extract this would be inefficient and costly. However, growers have devised a way to make D8 available in large quantities.
How is Delta 8 Flower Made?
Since Delta 8 has a similar molecular structure to CBD, growers utilize an isomerization chemical conversion process to transform abundant CBD into D8. The result is a D8 distillate used to make a variety of Delta 8 products. One of these products is Delta 8 flower. CBD flower is coated with D8 distillate to produce Delta 8 THC-rich CBD hemp flower or simply, Delta 8 flower.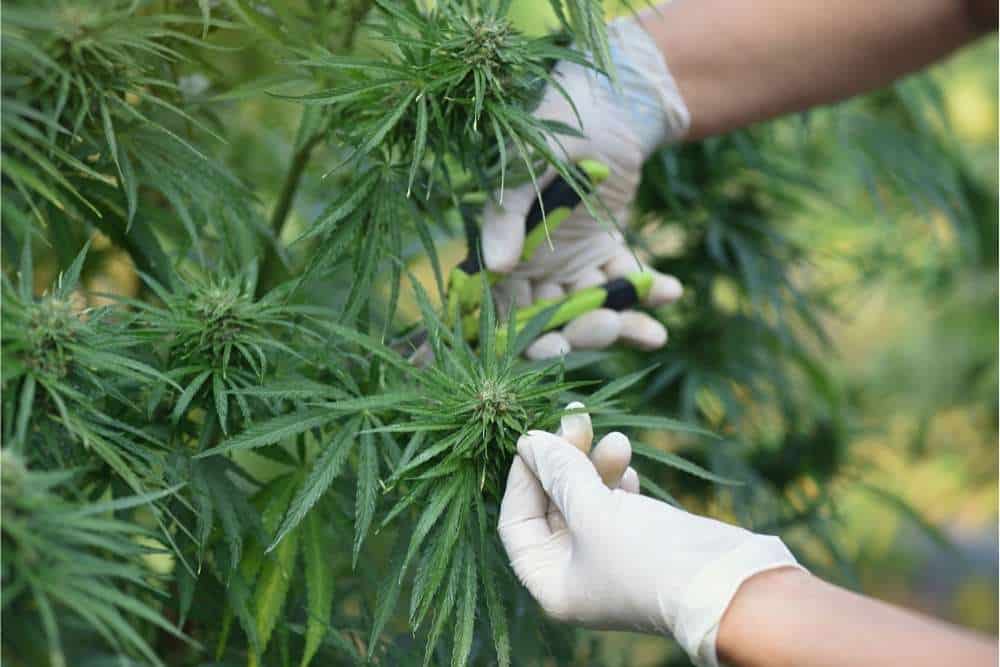 Is Delta 8 Flower Legal?
D8 flower is 100% federally legal and Farm Bill compliant. Despite being made in accordance with federal law, many states have banned D8 products in recent years. Fortunately, Delta 8 THC is legal in the majority of states. But depending on which state you live in, D8 may be illegal. As a result, Delta 8 currently sits in a legal grey area.
What Are the Benefits of Delta 8 Flower?
Smoking D8 flower is an efficient and effective way to acquire the immediate benefits of D8, which typically occurs within 30-90 seconds of inhalation and has a bioavailability (the amount your body actively utilizes a substance) of 40-50%. Compared to other D8 products such as oil tinctures and edibles, D8 flower quite literally offers instant satisfaction.
D8's immediate potency allows it to interact with your Endocannabinoid System (ECS), an expansive internal network of receptors that helps regulate several processes important to your overall wellness.
Some of the many benefits of Delta 8 flower include:
Producing a euphoric feeling of comfort without any intoxicating effects

Calming negative thoughts and nervousness

Increasing appetite

Soothing digestive issues

Easing discomfort and reducing soreness

Promoting rest and sleep
What Are the Effects of Delta 8 Flower?
Despite its overwhelmingly positive benefits, there is a possibility that D8 flower may produce some slight, temporary side effects. Some of these effects may include:
Dry, red eyes

Dry mouth

Increased thirst

Fatigue

Sleepiness
Delta 8 is lauded for its potency and impactful benefits on a person's vitality. For some, the effects of D8 can be too much. Start low and go slow with your D8 use. For newcomers to D8, it's best to build a tolerance to D8 to help reduce the chances of these effects occurring.
Are There Various Potencies When it Comes to Delta 8 Flower?
Delta 8 flower comes in numerous potencies based on several factors inherent to a specific strain. Although D8 content is important, the amount of CBD, Delta 9 THC, and other cannabinoids in flower, along with its natural terpenes and flavonoids, synergistically work together to impact the flower's overall potency and effects.
The Different Types of Delta 8 Flower
Hemp flower, in general, is available in three different types. Depending on the type of D8 flower you choose, it can either be a Sativa, Indica, or a Hybrid strain. Let's examine the differences between the three types of flower.
Sativa Dominant Strain:

Provides an uplifting, euphoric feeling with little to no drowsiness. Typically used during daytime.

Indica Dominant Strain:

Promotes soothing, relaxing feelings and sleep. Typically used during evenings.

Hybrid Strain:

Combination of Indica and Sativa strains that provide the benefits of both strains. Hybrid strains can be 50/50, Sativa-dominant, or Indica-dominant strains.
What Strain is the Strongest Delta 8 Flower?
You have a lot to choose from when it comes to picking a Delta 8 hemp flower strain that packs a punch! But you can't find these strong hemp strains anywhere. Only shop with reputable brands like Exhale Wellness that use high-quality hemp flowers along with safe and clean production methods to make these potent posies.
Here are some of the strongest Delta 8 flower strains available for your pleasure.
Sour Space Candy
This Sativa-dominant hybrid flower strain will launch you into orbit with an uplifting feeling of euphoria. Hints of sweet apple are balanced by the tartness of cherries, complete with earthy undertones that will keep you grounded. At 8.40% D8, Sour Space Candy is the strongest D8 flower.
Cannabinoid Content:
Delta 8 THC:

8.40%

CBD:

15.55 %

Total Cannabinoids:

27.85

Flower type:

Sativa-dominant hybrid
Sour Diesel
Ignite your day with this bombastic Sativa-dominant hybrid. The sweet aromas of the Sour Diesel strain are masked by a sharp and tangy scent that will keep you focused throughout the day.
Cannabinoid Content:
Delta 8 THC:

7.16%

CBD:

15.97 %

Total Cannabinoids:

28.17

Flower type:

Sativa-dominant hybrid
Lifter
Lifter will raise you up and calm your nerves during stressful situations. Give yourself some deep focus and serenity by savoring the fruity aromas of berries with a hint of bitter lemon zest underpinned by the freshness of pine and redwood. Lifter contains one of the highest amounts of CBD and total cannabinoids of any D8 flower.
Cannabinoid Content:
Delta 8 THC:

6.12%

CBD:

19.08 %

Total Cannabinoids:

29.98 %

Flower type:

50/50 Sativa/Indica hybrid
Hawaiian Haze
This strain's refreshing burst of tropical fruit flavors and aromas with a balanced floral taste will give you a refreshing feeling. Revitalize your day with this uplifting strand packed with cannabinoids to deliver an optimum D8 experience.
Cannabinoid Content:
Delta 8 THC:

5.80%

CBD:

18.58 %

Total Cannabinoids:

29.27%

Flower type:

Sativa-dominant hybrid
OG Kus
h
Sit back and relax with the earthy scents of the serene outdoors. The woody scent of this classic strain will give you calming relief when you need it the most.
Cannabinoid Content:
Delta 8 THC:

5.76%

CBD:

15.61 %

Total Cannabinoids:

26.97%

Flower type:

60/40 Sativa-dominant hybrid
Skywalker OG
Just like Master Yoda, these small, light green buds are more than meets the eye. You'll be one with the Force after experiencing the powerful calming effects of this out-of-this-world strain. Contemplate the mysteries of the universe and enjoy the relaxing aromas of fresh pine while savoring the flavors of spiced fruit and undercurrents of citrus.
Cannabinoid Content:
Delta 8 THC:

4.90%

CBD:

16.07 %

Total Cannabinoids:

25.18

Flower type:

Sativa-dominant hybrid
Northern Lights
This strain has mildly pungent aromas with sweet undertones that complement its intensely earthly tastes. Like the calming natural phenomenon their named after, these nugs will ease your discomfort and lock you into a tranquil slumber.
Cannabinoid Content:
Delta 8 THC:

3.99%

CBD:

16.08 %

Total Cannabinoids:

24.13%

Flower type:

Indica-dominant hybrid
Why Choose Exhale Wellness for Delta 8 Flower?
If you're looking for a reputable brand that offers premium quality Delta 8 flower online, then look no further than Exhale Wellness! Here's why we're a hemp industry leader in D8 flower and why you should shop with us!
Our High-Quality Hemp Products Are Made in the USA
Our Delta 8-infused hemp flower starts its journey in the hemp farms of Oregon. We utilize a strict cultivation process free of harmful chemicals to ensure our plants are 100% naturally grown. Our hemp flower is non-GMO, free from additives, preservatives, and harmful chemicals, and is 100% federal Farm Bill compliant.
Where To Buy Delta 8 Flower Online?
Very few brands are as transparent as we are regarding our high-quality products. It's our unending commitment to quality, consistency, transparency, and customer satisfaction that has cemented us as a leader as one of the best Delta 8 flower brands in the cannabis industry. Don't take our word; just read our many positive customer reviews about our D8 flower to see for yourself!
Our brand reputation hinges on premium and potent D8 flower. All of our Delta 8 hemp flower strains go through vigorous third-party lab testing to ensure you're getting a quality product. At Exhale, We have nothing to hide; we provide all of our products with a Certificate of Analysis (COA) showing the results of these third-party lab tests.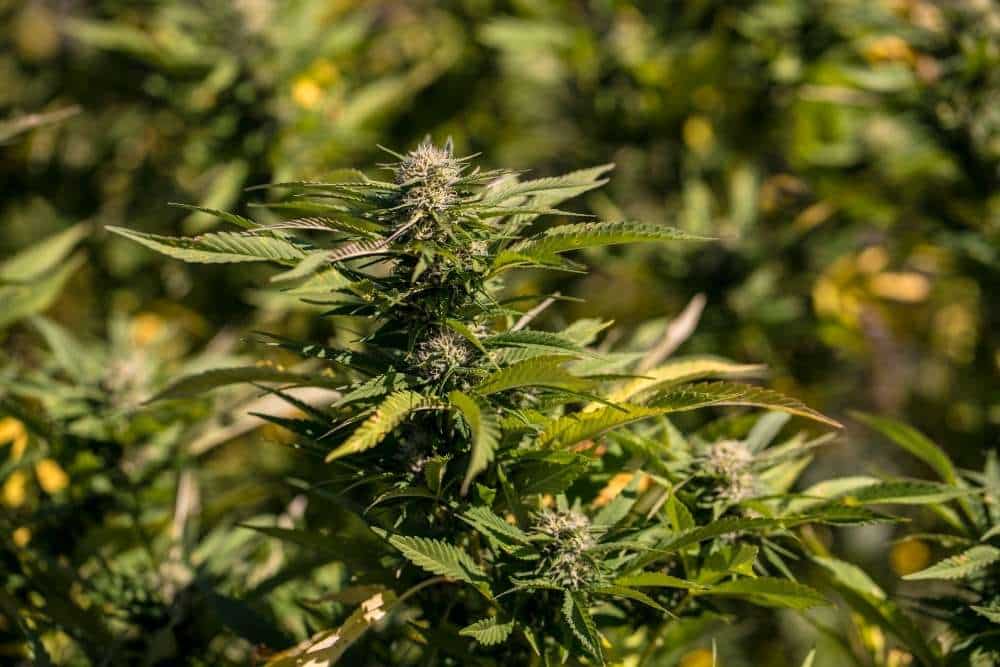 Save Money When You Buy More Delta 8 Flower From Us!
Yes, you read that right. You can save more money by buying more of our premium Delta 8 THC flower! Wait, how is that even possible?
When you become an exclusive member of our free subscription services, you save 25% on every order! All of our products come with free and fast shipping to guarantee your products arrive discreetly to your doorstep so that you'll never run out of Delta 8 THC flower ever again. In the rare case that you're not satisfied with your product, we off a 30-day money-back guarantee. But we know you'll love our D8 flower and be back for more!
If the D8 flower isn't to your liking, try our other Delta 8 THC products. From pre-rolls to vapes to dabs to edibles to tinctures, you're bound to find a product that meets your D8 needs. Sign up for our newsletter today to receive exclusive discounts and news about all of our Delta 8 flower and products!
Final Thoughts – Strongest Delta 8 Flower
Delta 8 flower is highly sought after for its intensely euphoric benefits and positive impact on a person's overall wellbeing. Several strains of D8 flower are available for you to choose from that vary in these potencies and benefits.
From an energizing strain like Sour Space Candy, which will give you the drive to get through the day, to the tranquilizing Northern Lights, which will ease you into a good night's sleep, there's a D8 flower for just about everyone. So what are you waiting for? Shop with Exhale Wellness to satisfy all your Delta 8 flower needs and find a strong strain that's perfect for you!