Cookies CBD Flower
These Cookies are baked to perfection. The parent strains of Durban Poison and OG Kush combine to give Cookies CBD flower its distinctive, savory flavor of nutty baked goods balanced by earthy undertones. Enjoying this Indica-dominant hybrid is the perfect way to end your day with some comfort and relaxation. Come smoke some fresh CBD Cookies and experience the benefits of this new classic.
Cookies Description
Cookies is an Indica-dominant hybrid. Its innovative genetics unite the effects of OG Kush and Durban Diesel. You get the soothing body calm you expect from an Indica, but it's balanced out by a slight Sativa kick that helps you maintain focus and stay productive.
Smell and Flavor
Cookies has a sweet and savory flavor profile with fruity overtones and a minty finish. This strain has one of the most complex terpene profiles in the cannabis kingdom. Some of these terpenes may even have beneficial effects of their own. Here's a look at the dominant players:
Effects Of CBD Cookies
Cookies is a hybrid giving it balanced effects. It is slightly Indica-dominant, so you might feel a sense of deep physical relaxation. However, it won't be so strong that you get a couch lock. CBD (cannabidiol) may also have an enhanced impact on health and wellness, such as
Relief from muscle aches and skin irritation

Freedom from nervousness and an end to racing thoughts

Better sleep

Improved mood

Enriched appetite and digestion
Suggested Use Of CBD Cookies Flower
For the classic cannabis smoking experience, grind up some Cookies hemp flower and pack the bowl of your favorite bong or pipe. If you want to show off your rolling skills, grab some papers and get to it!
Since Cookies is an Indica dominant strain, it's best to enjoy it when you've got ample time to relax. Cookies is an ideal choice for a lazy Sunday at home or a vacation by the beach. It's the perfect strain to enjoy in the evening, helping you recover from a strenuous day and get ready for a restful night.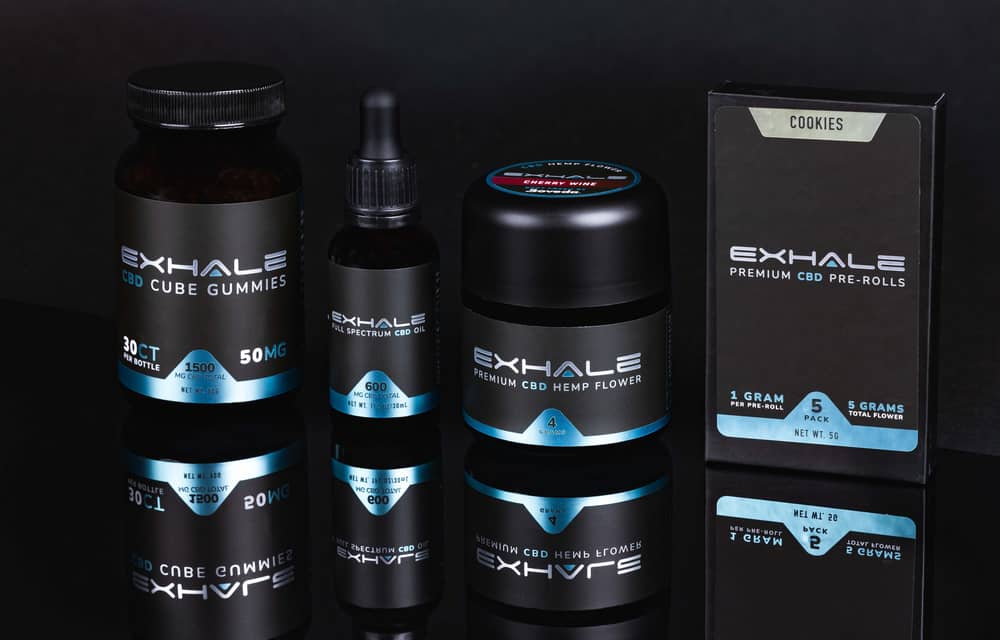 Exhale Cookies CBD Products
Exhale Wellness offers Cookies CBD in these products:
Flower
CBD Hemp flower is the classic choice for cannabis lovers. Starting from here, the possibilities are endless. Grind it up and pack a bowl, roll a joint, use an herbal vaporizer, or get bold and make your own edibles.
Flower (Small Buds)
Don't judge these buds by their size. They're the same CBD-rich hemp flower we regularly sell but trimmed down into perfect little pieces.
Pre-Rolls
CBD Pre-rolls may be the most convenient way to enjoy Cookies CBD anytime, anywhere. Carry a pack with you, and you'll never be more than a few seconds away from total peace.
Why Buy Exhale's CBD Cookies?
These aren't your Grandma's cookies — they're better! (Sorry, Gran, just laying down the facts). When you need to relax and toke your troubles away, reach for Cookies CBD. And don't forget to check out Exhale's other premium products right here on our website. From CBD oil to Delta 8 THC gummies, vape pens, and gel capsules, we've got everything you need!