Cannabis products may not be new, but CBD's newfound accessibility can feel like a big adjustment for many. Before hemp-derived CBD became federally legal in 2018, high-quality CBD wasn't easy to come by. Now that it's become more mainstream, it's a matter of finding quality products nearby. If you love CBD products but have been stuck wondering, "how do I find CBD near me?" then this article is the one for you.
We're here to help you learn how to become a savvy searcher so that you can find exactly what you're looking for with ease. Read on to learn more about how to distinguish high-quality products from the bad ones, and how to find them near you!
Using Local Maps on Google to Find CBD Near Me
While we don't generally recommend people rely on brick-and-mortar stores for their CBD needs, we understand that some people prefer shopping in them. But did you know there's an easier way to find CBD than simply driving around and looking for a CBD store?
If you have a phone, computer, or tablet readily available, finding CBD near you can be as simple as a quick Google search. Here's how:
Open your favorite browser (Internet Explorer, Google Chrome, Firefox, etc.). Then, open up Google Maps.
You can go directly to the Google Maps app if you're on your phone.
Once it loads, type your street address into the search bar. Then, click the three dots in the upper left-hand corner of the screen.
After Google has located you, click "nearby" on the left-hand side of the screen. You should be able to find this somewhere underneath your address.
Then, type "CBD near me" into the search bar.
Local maps will then pull up CBD locations near you and highlight them on the map.
Click on each store to see their hours, view what kinds of products they have, and check out customer reviews.
Once you've found a store that carries what you're looking for, then you can stop by for a visit!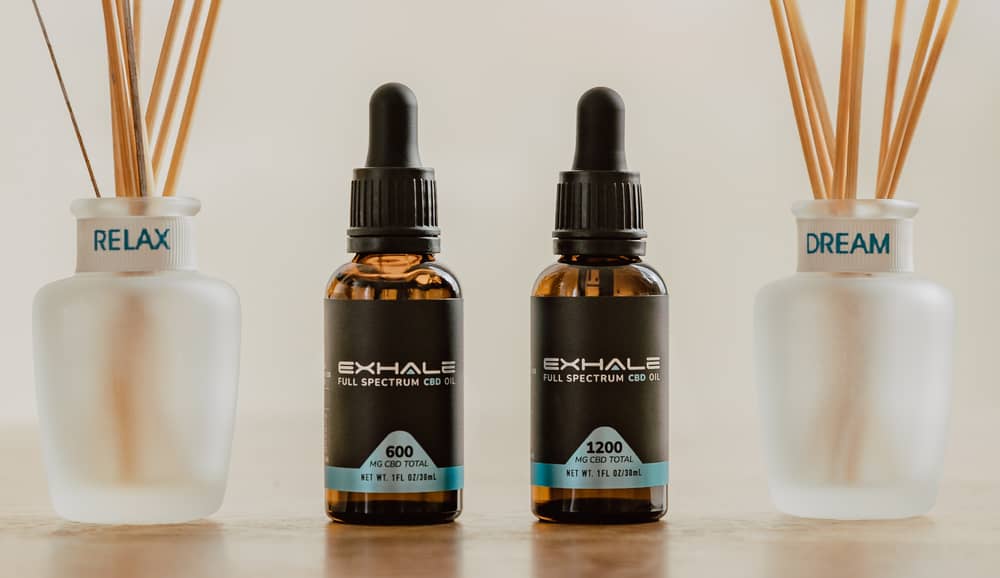 Are There Risks to Buying CBD from Local Merchants?
Just because a local store is an available option doesn't mean it's always the best one — there are often risks that come along with buying CBD from local merchants rather than buying CBD online. Here are some of the biggest risks of buying from any local retailer.
Quality Verification
One of the biggest risks from shopping in-person is that you may not be able to source where your CBD products came from. Reliable brands only carry lab-tested products and can back those products' quality with Certificates of Analysis (also called COAs). COAs are chemical breakdowns of a product.
When buying CBD locally, you may not be able to access such reports and will likely have a hard time determining a product's quality. As a general rule, don't purchase products if you cannot see their COA.
Is It Hemp-Derived CBD?
Aside from not knowing what kinds of ingredients are in your CBD products when you shop locally, you may not even be able to determine whether your CBD is hemp-derived or not. This is a big concern, especially for those who do not want to or cannot risk consuming an intoxicating marijuana-based product.
Not only that, but cannabis products are only federally legal if they are from hemp-derived CBD and contain 0.3% Delta 9 THC or less (as stated in the 2018 Farm Bill). Why risk buying CBD products that aren't legally allowed when you can easily find legal ones online?
Other Annoyances
While they're not necessarily risks, here are a few other annoying factors you may face when shopping in physical CBD stores:
You'll probably only have a small selection to choose from.
You won't be able to compare products or price points as easily.
You won't be able to access customer reviews as easily.
These are just a few reasons we prefer online shopping instead of smoke shops or gas stations that sell CBD. But is finding CBD online an easy task?
How To Find CBD Online
Finding CBD online is much easier than you may think! All you need to start is a phone, tablet, or computer and your current address.
Open your browser, and visit your favorite search engine. We usually find that Google works best for this.
Once the page has loaded, type "high-quality CBD" into the search bar.
If you already have a specific product in mind, you can also type this in the search bar. For example, you can try searching "best CBD oils," "full spectrum CBD isolate," or "high-quality
CBD gummies" if that's what you're looking for.
Hit Search once you're ready. Then, your search engine will populate a list of top websites that match your query.
Click on each site to check out the different products they sell, compare prices, read customer reviews, and more.
Once you find a site with products you like, you can get to shopping! Add your favorite products to the cart, and check out.
Hot Tip: Don't forget to search for coupon codes before checking out! Many sites offer first-time shopper discounts that you should take advantage of if you can.
What Kind Of CBD Products Are Available Online?
When you shop for CBD products online, you'll be able to choose from a much wider product selection and will be more likely to find the best products for your needs. Here are just some of the kinds of products you can find online:
Edibles: These include gummy fruits and cubes. Just like fruit snacks — pop one into your mouth to enjoy.
Classic, versatile flower: Grind up your preferred dose, roll up, and puff on CBD's calming effects.
Pre-rolls: Busy day? These are already measured and ready to go!
Oil tincture: Consume oil sublingually by applying the dose directly under your tongue or adding it to your favorite food or drink.
The wider selection you have to shop from, the more likely you will find your favorite flavor and preferred concentrate products. It will also be easier to stick to your budget!
What To Look For When Shopping For CBD
High-quality ingredients are one — if not the most — important factor in shopping for CBD products. By looking at the ingredients alone, you may be able to determine whether a product is one you should leave on the shelf or one that's worth trying. Here are some red and green flags to look out for when shopping for CBD.
Ingredients To Avoid
When brands don't prioritize quality production, products are often compromised. Here are some ingredients you should avoid at all costs if possible:
Pesticides: Both farmers and scientists have been working for years to minimize pesticide contamination of cannabis plants.
Any hazardous heavy metals: This includes materials like arsenic, lead, cadmium, etc. Heavy metal contamination can occur if hemp plants are grown in contaminated soil.
Dextromethorphan (DXM): This is an artificial ingredient that's used as a cough-suppressant. It's often found in cough syrups but has recently been found in CBD products.
5F-ADB: This synthetic product mimics Delta 9 THC and is hazardous when consumed in high quantities.
Microbial contaminants: These include e-coli or salmonella. These contaminants can often be avoided by shopping with reputable brands.
Quality Ingredients To Look For When Buying CBD
Have you ever seen an ingredients list so good that it's made you want to see what a product is all about? We know we have! Here are some quality ingredients that you should look out for when buying your CBD products:
Hemp-derived CBD: This may seem like a no-brainer, but being able to tell where your CBD was sourced is a great indicator of a quality product.
Organic hemp extract or hemp seed oil: Hemp extract and hemp seed oil are often used as carrier oils in CBD oil tinctures. Hemp extract and hemp seed oil are high in vitamins and offer many health benefits.
Natural flavorings and colorants: If a brand uses flavorings and colorants, they should use natural ones. Reputable CBD companies often utilize terpenes, which are natural chemicals produced by plants, to help boost flavor and aroma profiles.
If you're buying CBD oil, we also suggest keeping an eye on what kinds of carrier oils brands use in their tinctures. Palm-derived MCT oil, grapeseed oil, and olive oil are some common options that are safe to ingest.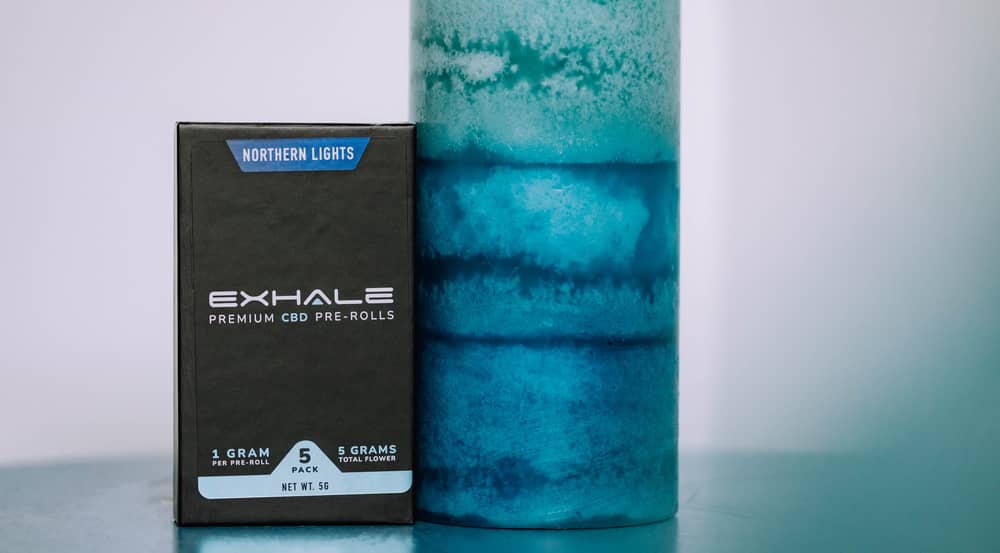 How to Tell if CBD is High Quality or Low Quality
Aside from the ingredients list, a few other telltale signs can help you determine whether a CBD product is high quality or low quality. We recommend always paying attention to:
Whether a brand participates in third-party lab testing: These kinds of tests check for quality control and measure the safety of a product.
A product's price point: Usually, spending a little more money is worth it when purchasing CBD. More money means better production.
How reputable a company is: Have you never heard of them before? Are they completely missing reviews? Companies that aren't as established are always a little riskier to shop from.
What other customers have to say: Customer reviews will not only give you insight into how the product itself was, but they'll also tell you more about how good a customer service team is and whether they had an overall positive experience with a brand.
Why Choose Exhale for CBD Products?
At Exhale, we put quality first in everything that we do. We care about your ultimate wellbeing and want your body to feel and perform its best. That's why we work closely with some of the finest hemp farms in Colorado to deliver you some of the best hemp-derived CBD products on the market.
We only use the highest-quality organic ingredients in our products, so you can relax, take a load off, and feel good after a long, hard week. All of our products are vegan and free of dairy, gluten, artificial colors and flavors, and GMOs so that everyone can enjoy them.
Still need a little convincing? We're number one in the market for more reasons than one — check out our star-studded reviews to see what people have to say about our products and our stellar service policies.
We can't wait to help you discover the CBD you've been searching for!
Final Thoughts – CBD Near Me
High-quality CBD may have felt out of reach before, but worry no more! With a little help from your favorite search engines and some fresh knowledge on how to identify the best CBD products, you'll be able to find the best CBD near you wherever you are.
Ready to start your search? Start it off on the right foot by checking out our Products page on Exhale Wellness.