If you're looking for a euphoric effect with the right amount of chill, HHC (Hexahydrocannabinol) could soon be one of your favorite cannabinoids! When the potency of Delta-9 THC (Delta-9, D9, or THC) is too overwhelming or stimulating, HHC is a more clear-headed, mellow mood enhancer than its famous cannabinoid cousin. This is especially true when it comes to THC vapes, which can understandably be too strong for some of us. So how strong are HHC disposable vapes?
Come with us as we explore this lesser-known cannabinoid that might just become your new favorite. Let's find out together by exploring all there is to know about HHC disposable vapes and how they're a fast-acting, effective, and convenient way of enjoying your favorite cannabinoid. And if your interest in HHC disposable vape pens is piqued at the end of this article, we'll tell you why you should shop right here at Exhale Wellness for the best high-potency HHC disposable vape pens money can buy!
What Is HHC?
HHC is short for Hexahydrocannabinol, a cannabinoid associated with mild, relaxing euphoria and relieving stress and physical discomfort. While HHC is naturally occurring, hemp plants rarely contain more than trace amounts of this minor cannabinoid. However, through safe and clean proprietary processes, reputable cannabis industry brands like Exhale Wellness can obtain sufficient amounts of this cannabinoid to make a variety of HHC products for consumers to enjoy.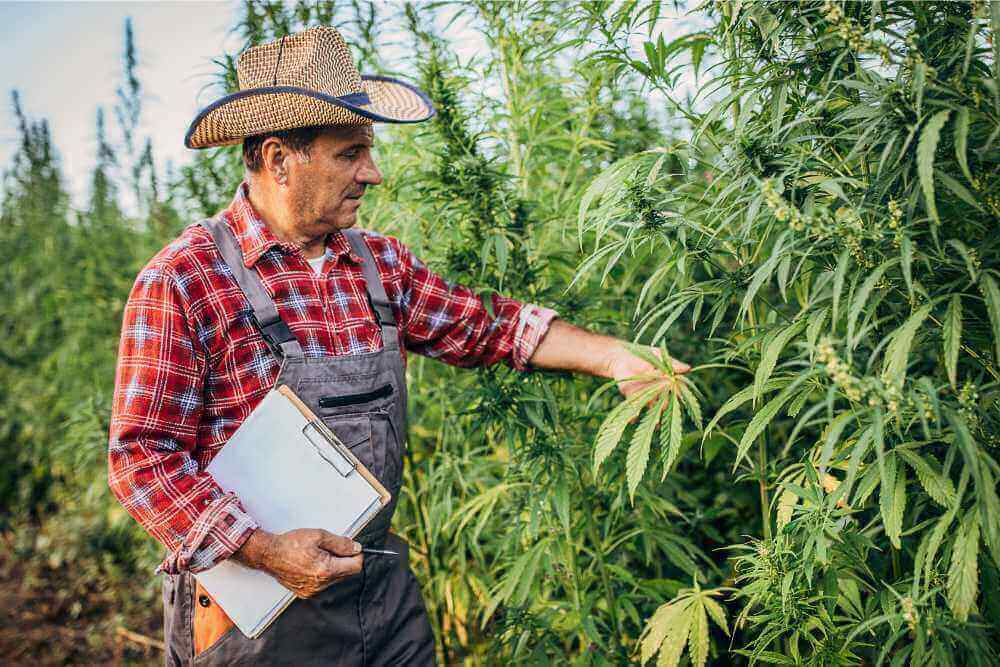 How Is HHC Derived From Hemp?
Obtaining HHC from hemp utilizes a decades-old, multi-step process. In the 1940s, the American chemist Roger Adams became the first person to synthesize HHC in a laboratory by adding hydrogen atoms to a THC molecule, which he obtained from marijuana plants. This process, known as hydrogenation, is widely used in various commercial applications and is famous for turning vegetable oil into margarine.
The discovery meant that other, more abundant cannabinoids could be safely and reliably converted into HHC. Unfortunately, THC-rich marijuana remains federally illegal, so we cannot use that cannabinoid to make HHC products.
It's important to note that derived HHC is not a synthetic cannabinoid. Unlike synthetic cannabinoids, which are man-made and do not exist in nature, HHC is naturally occurring and naturally derived. Luckily, we can source HHC from hemp rich in CBD, or Cannabidiol. Hemp-derived cannabinoids like CBD can be safely and effectively converted into HHC using a process known as isomerization. This technique is helpful when making perishable products, as it helps to extend their shelf life and make them more resistant to UV light and heat.
What Are the Benefits of HHC?
The main benefit of HHC is a relaxing, mild euphoria that helps you feel at ease. HHC is an ideal cannabinoid to call on to soothe a sore body and bring your mind some serenity. HHC should make you feel at peace and in control of your day, keeping you cool, calm, and collected.
While these are the most commonly reported effects by fans of HHC, it is important to remember that each person experiences cannabinoids differently. This typically depends on your prior experience, consumption amount, and personal body chemistry.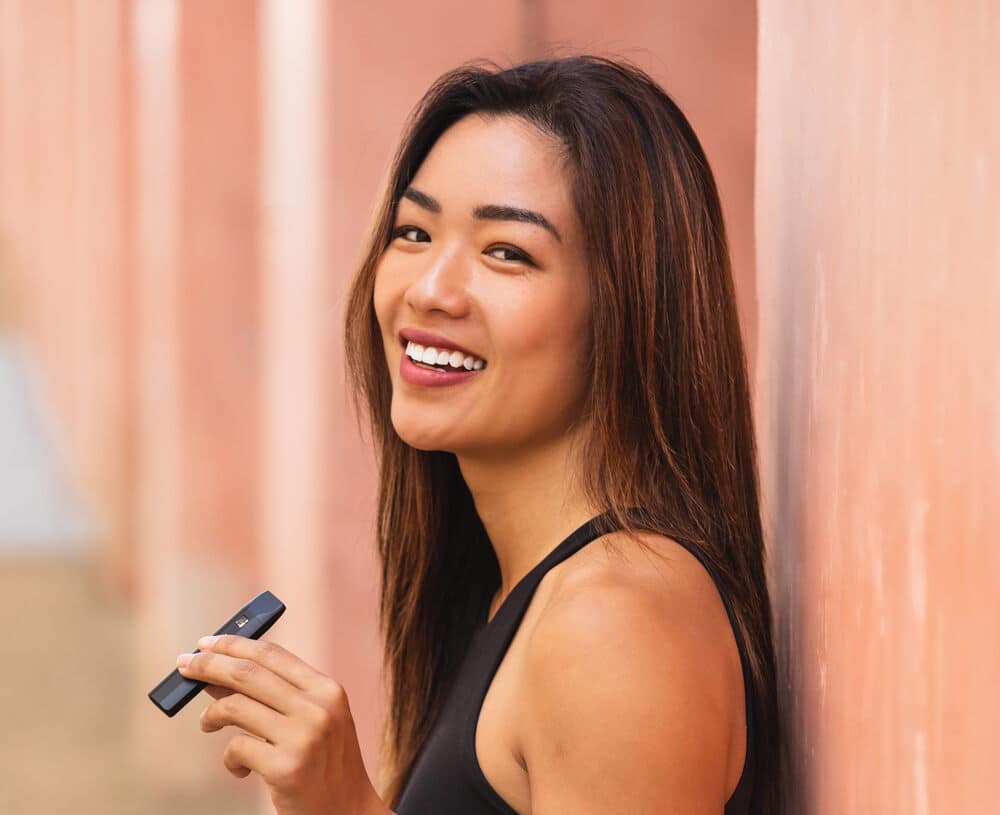 What Are HHC Disposable Vapes?
HHC disposable vapes are handheld devices that allow you to enjoy on-demand vaping. These practical gadgets allow you to consume them hassle-free and dispose of them when you're done. The self-contained battery and vape fluid in disposable vape pens mean you never have to worry about charging a battery or replacing a cartridge, making them the most convenient way to enjoy vaping.
What Are the Benefits of HHC Disposables?
There are several benefits to HHC disposables, especially if you're frequently on the move. In addition, you never need accessories or additional parts to enjoy all the benefits of HHC vape pens! Here are the main reasons why enthusiasts prefer HHC disposable pens:
Fast-acting effects. Get rapid relief when you vape HHC, since inhaling cannabinoids is the quickest way to enjoy their benefits.
Convenient and portable. They are ready to vape directly out of the box and fit easily in the palm of your hand, making them perfect for consuming on the go.
Discreet devices. The small size of an HHC vape pen allows you to consume discreetly wherever you are, creating a sweet-scented vapor that disperses in seconds.
All-in-one solution. HHC vapes combine a battery and vape tank in a single device, making them the most practical vaping option available.
Smokeless alternative. A healthier and cleaner option that allows you to enjoy the quick onset of inhaling and the smoothest hits without smoke's harshness or acrid smell.
No charging or buttons required. HHC disposable vape pens mean you never have to worry about charging batteries. Their sleek, button-less design activates vapor production as soon as you inhale from the mouthpiece.
Draw-activated operation. All you have to do to activate an HHC disposable vape pen is put your lips on the mouthpiece and inhale. That's it! Enjoy the benefits of HHC quickly, easily, and right away with this convenient feature.
Assortment of strains and flavor profiles. This great cannabinoid is available in multiple strains and flavor combinations, so everyone can find HHC vape pens they'll love.
Can I Charge HHC Disposables?
While HHC vapes can be used straight out of the packaging and disposed of once depleted. However, in the rare case that your vape runs out of power, there is a convenient micro USB charging port on the bottom of the vape. All our disposable vape pens include a micro USB charging cable that allows you to recharge the internal battery.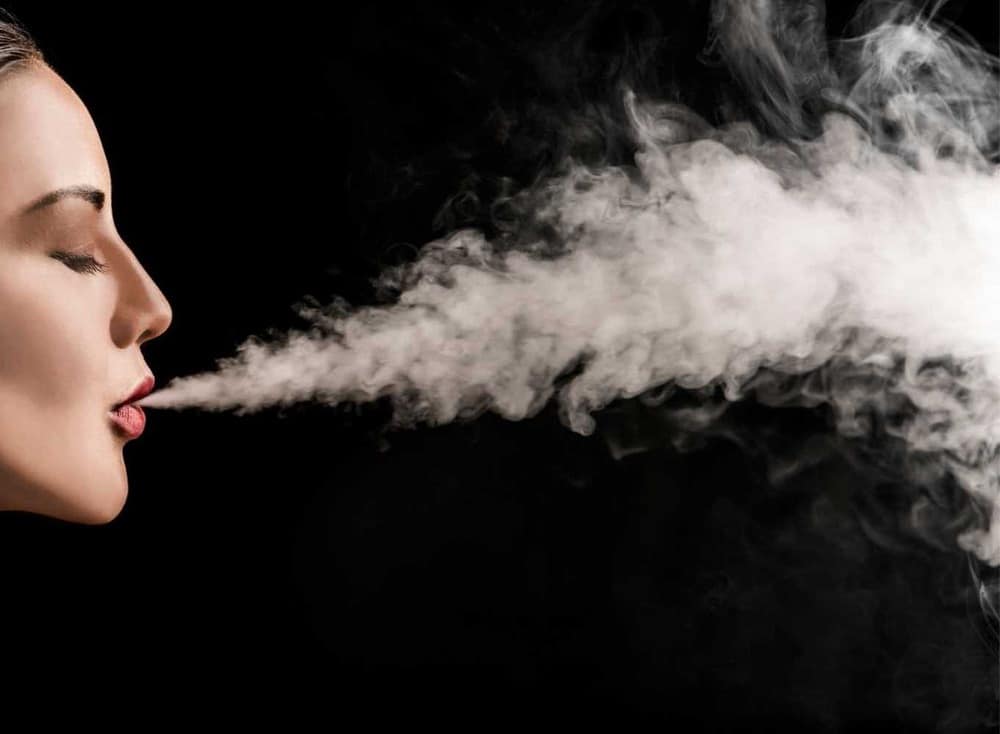 How Strong Are HHC Disposable Vapes?
HHC disposables are typically more stimulating than Delta 8 THC (D8, Delta 8, D8 THC) and less intense than Delta 9 THC. Vaporizing HHC produces instant effects, allowing you to feel its benefits immediately. While HHC does provide a euphoric effect, it is considerably milder than Delta-9 THC, making HHC an ideal cannabinoid for relaxing the mind and easing tension in the body.
Are HHC Disposables Legal?
Yes, HHC disposables are legal on a federal level as long as they are hemp-derived and contain 0.3% or less Delta-9 THC. These are key requirements of the 2018 Farm Bill, which legalized hemp products across the USA. All our HHC disposables and cartridges are Farm Bill compliant and tested to ensure potency, purity, and safety.
Where Can I Find The Best HHC Disposable Vapes?
At Exhale Wellness, we take pride in providing natural, holistic solutions for your health and wellness needs. All our HHC Vapes, both Disposables and Vape Carts, feature a full-spectrum HHC oil that contains 0.3% or less Delta-9 THC. Using 100% natural terpenes and ingredients, these pre-filled HHC cartridges are free from additives and preservatives and lab-tested by a third party to ensure their safety, potency, and purity.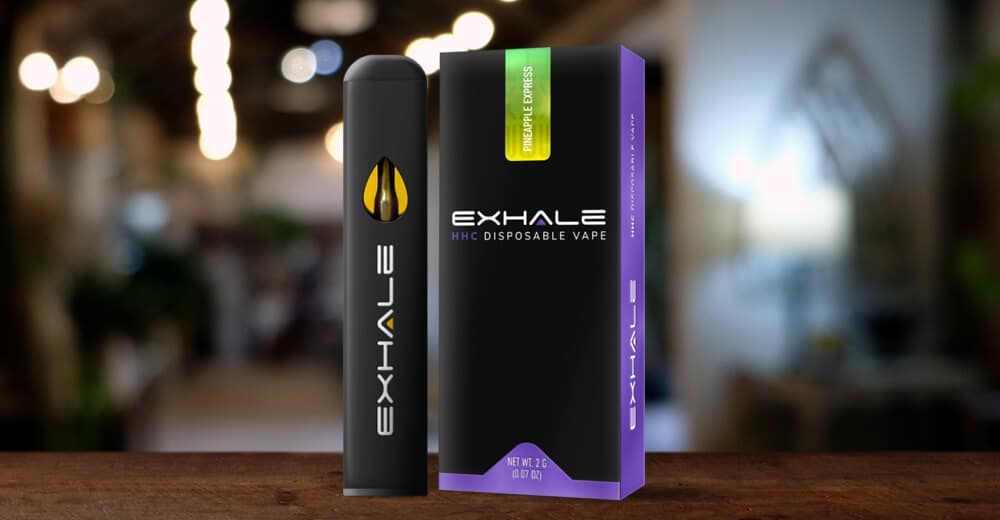 Alongside our dedication to making quality products, we're also committed to our loyal customers. Here's how we help you save money on all our products:
Shop with confidence. We take pride in offering top-tier products and customer support. Every HHC vape undergoes testing by third-party labs to verify its contents. We have received hundreds of 5-star customer reviews from fans of our HHC disposable vape pens.
30-day money-back guarantee. Try our HHC vapes out worry-free, as we offer a free 30-day money-back guarantee on every order.
Get exclusive savings. Subscribe to our newsletter to receive notifications about our sales and new product drops. Stay in the know so you can enjoy our full range of products and stock up on your favorite vapes when there's a sale!
Save 25% on every order. Join our free subscription program and save 25% on each order. Get your favorite products bi-weekly or monthly to stay stocked up and save on every order!
Free shipping. Never pay for shipping when you order an HHC vape from Exhale Wellness. Order as much or as little as you want, and we'll ship it for free!
Final Thoughts: How Strong Are HHC Disposable Vapes?
We know that HHC disposable vapes are generally stronger than Delta-8 THC but not as strong as Delta-9 THC. We also know that how each person experiences the potency of HHC will depend on their previous experience and how much they consume. These draw-activated disposables offer all the benefits of HHC in a discreet and convenient package that makes consumption easy and efficient.
If you're looking for quality HHC disposable vapes, Exhale Wellness offers a wide variety of delicious and classic strains! Head on over to our shop and see for yourself! Our curated selection of HHC Disposable Vapes and Vape Cartridges has something for everyone!