If you got the standard, 510-threaded vape pen, you can enjoy most Delta 8 vape cartridges. But keep in mind, Delta 8 THC is a relatively new product on the cannabis market, so its availability may be limited where you are. "How can I find Delta 8 carts near me?" you ask. Well, there are a few things you should consider.
It isn't just about what's nearby, you should factor in whether you are getting the best price for the best quality product. Lucky for you, we have some info to help you find the best Delta 8 vape carts to meet your needs.
How to Use Local Maps on Google to Find Delta 8 Vape Cartridges Near Me
Google Maps is a fast and reliable way to find local businesses catering to any of your needs, including Delta 8 THC. You're probably familiar with Google Map's GPS function, but we're here to talk about another feature: Local Maps. This tool makes it easy to find vape cartridges and other Delta 8 products in your neighborhood.
Here's how to use Local Maps to find Delta 8 vape cartridges near you:
If you use the Google Maps app on your phone, just type "Delta 8 vape cartridges" or "Delta 8 THC" in the search field and press

enter.

Then, skip right on down to step 6!

If you are using a computer, start by entering your street address into the search field. A pop-up should appear on the lefthand side of the screen with five options:

Directions

,

Save

,

Nearby

,

Send to your phone

, and

Share

. Click on

Nearby

.

Type "Delta 8 vape cartridges" or "Delta 8 THC" in the search field and press

enter

.

A complete list of local shops will appear, sorted by distance. You will also see each location highlighted on the map.

Click on each location to see more information. Many retailers have websites where you can learn more about the cannabis products they carry.

Once you have decided on a store, click the location and select

Directions

to find the quickest route to your Delta 8!
Make sure you consider brand reputation when searching for Delta 8 THC. Google Maps will show you how many positive reviews each store receives. You can also find customer reviews on other sites like Yelp and TripAdvisor. Whether you're a retailer, looking to purchase in wholesale or bulk, or an individual consumer, using Google Maps' Local Maps feature can guide you to the best Delta 8 vape cartridges in your area. While web searching, you will also get the details about trendy d8 carts, for example these delta 8 live resin vapes is rated "excellent" by a lot of consumers.
Are There Risks When Buying Delta 8 Carts From Local Merchants?
Yes, a few risks are involved in purchasing Delta 8 THC products from local shops. It depends on the business in question and the area where you live. If only one retailer in your region is selling Delta 8 carts, they could mark up prices to capitalize on the lack of a competitive market.
Most brick-and-mortar stores operate as third-party retailers, selling products made by other companies. They may be unable to tell you exactly what is in the Delta 8 THC carts they sell. Some companies make THC vapes with synthetic additives to cut costs. These toxic chemicals may harm your health, so be sure you're buying from reputable brands.
Fortunately, you can buy anything on the internet. Online stores offer a wide selection of Delta 8 THC products, which will ship straight to your door!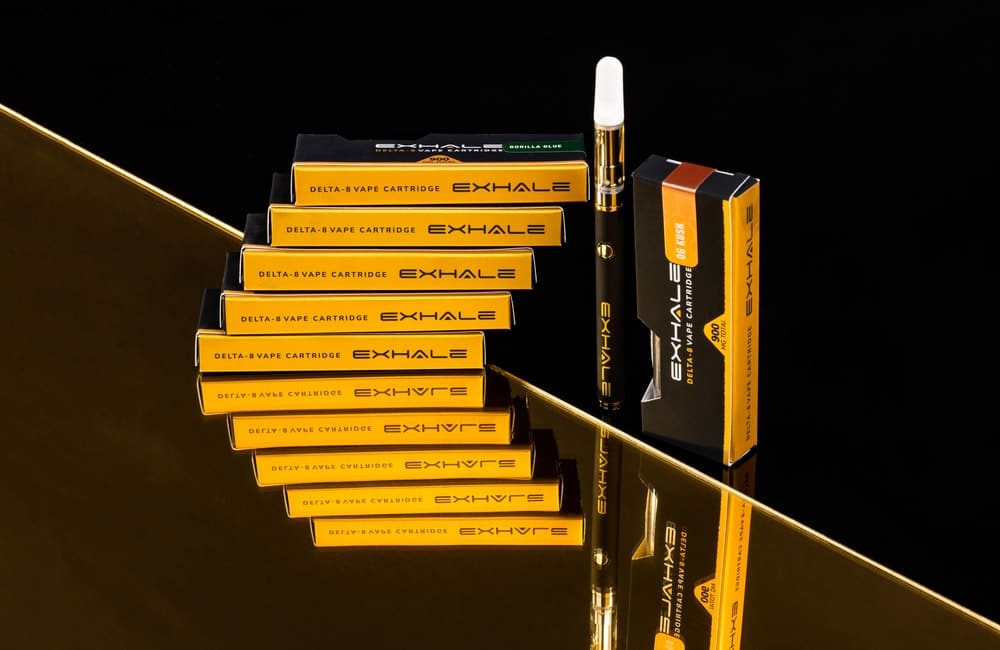 How to Find Delta 8 Vape Online
Search the web for Delta 8 vape cartridges, and you'll be amazed by the wealth of options. Fortunately, when you shop online, you can take all the time you need to make the right choice. There are no store owners pressuring you to hurry up and choose from a limited selection, and it's easy to do your due diligence by researching each brand.
Shopping online allows you to compare retailers side-by-side. We recommend checking out blogs, forums, and customer reviews for further information. You owe it to yourself to investigate and weigh all options before making a choice.
What to Look For When Shopping For Delta 8 Carts
Not all Delta 8 vapes are created equal. If you want high-quality products from a reputable online store, you need to do some research in advance. Here are a few things to look for when shopping for Delta 8 THC:
Customer Reviews
Of course, every company will tell you that their products are the best of the best, but how can you trust them? Why not ask somebody that's tried it? Customer reviews are an excellent resource for useful information.
Naturally, you'll want to find out how effective each product is. When dealing with Delta 8 vape carts, you might be interested in how the product tastes and how smooth and thick the vapor is. Reviews also contain valuable information about a company's customer service, shipping practices, and return policies from people just like you.
Most companies display reviews directly on their product pages. You can also find reviews on third-party websites like Google Reviews and Trustpilot.
Quality Ingredients
Before inhaling anything, you should be sure you aren't putting any harmful chemicals into your body. Unfortunately, some cannabis companies try to cut costs by making vape cartridges with artificial flavors and fragrances, thickening agents like vitamin E acetate, or synthetic cannabinoids like 5F-ADB, APINACA, or XLR-11.
If you are concerned about chemical fertilizers and pesticides, you'll want to look for vape cartridges made from organic ingredients. You can use Google search to find Delta 8 THC derived from organic hemp and free of synthetic additives.
Search online vendors' websites for information about their production process. At Exhale Wellness, we believe that a clean, CO2-based extraction process is the best way to make vape juice. Some other brands use harsh chemicals like butane in their extraction methods, leaving residual solvents that are harmful to your body in your vape.
Read through the list of ingredients on the product label or webpage before making any purchases. Reputable brands will also provide third-party lab testing results.
Lab Reports
Every company claims to have the most effective products and the highest quality standards, but how can you be sure? Look for companies that have their Delta 8 vape carts tested by an independent laboratory.
Third-party laboratories test hemp-derived products to ensure they follow legal guidelines, the Delta 8 THC potency is accurate, and there are no heavy metals or other contaminants. They document these results in a Certificate of Analysis (COA).  A COA lists every ingredient and the amount within the Delta 8 cart. This will allow you to know exactly what's in your product beforehand so you can make the best decision for you. Any reputable brand will be proud to have a COA readily available.
Delta 8 THC products are federally legal in the United States, but the 2018 Farm Bill states that Delta 8 must be derived from hemp plants that contain 0.3% Delta 9 THC or less. Delta 9 THC is the intoxicating compound found in marijuana, which remains illegal on the federal level. Third-party testing verifies the product's legal status so that you can enjoy peace of mind.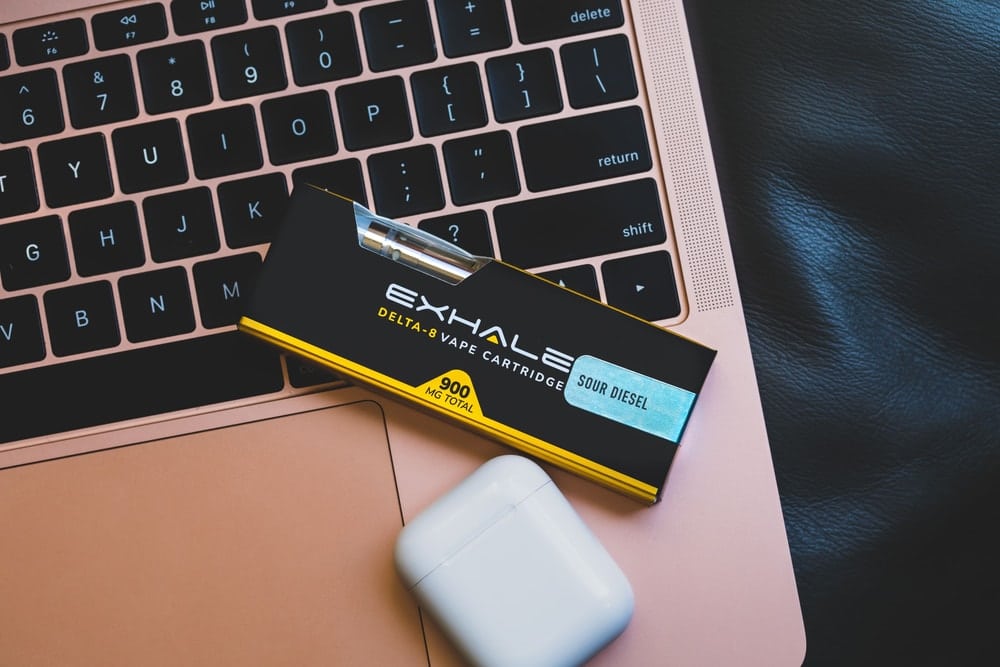 USA Grown Hemp vs. Imported Hemp
High-quality Delta 8 begins with high-quality hemp flowers. There can be a big difference between hemp grown in the USA and that which is grown in other countries.
Most companies that implement internationally-grown hemp do so because it is cheaper. The United States is actually the world's largest importer of hemp plants. Most foreign-grown hemp comes from Europe, China, and Canada, where it may not be subject to the same regulations and safety measures as domestic crops.
Federal law in the USA classifies hemp as cannabis plants with 0.3% Delta 9 THC or less. Foreign hemp sources may not comply with these legal restrictions. American hemp farms must have their products lab-tested by the USDA, EPA, and FDA to ensure they meet legal guidelines.
Look for companies that source their hemp from farms in the States, especially Oregon and Colorado. Be wary of companies that do not reveal the source of their hemp. They might be trying to hide the fact that they cut costs by using imported hemp.
Final Thoughts – Delta 8 Carts Near Me
Now you know how easy it is to find Delta 8 vapes in your area. Your nearest source for Delta 8 carts is right at the top of your screen! Click on our products page to see our vast selection of vape cartridges and other Delta 8 products. At Exhale, we use organic hemp sourced from Oregon, and a third-party laboratory tests everything.
Remember to do thorough research no matter where you look for Delta 8. Look for brands that use domestically-grown hemp and all-natural ingredients, and provide COAs as proof that the product was reviewed in the finest labs. With Exhale, you'll be able to enjoy the benefits of Delta 8 even more when you have peace of mind, knowing that you're vaping a top-quality product.