You too can join the Delta 8 revolution by becoming a retailer. Bring your customers the powerful relief they need by purchasing the best Delta 8 products in the country. Exhale's Delta 8 products are all-natural, hemp-derived, and crafted by industry experts. Learn more below about our wholesale offers, then fill out the form to start your journey with us!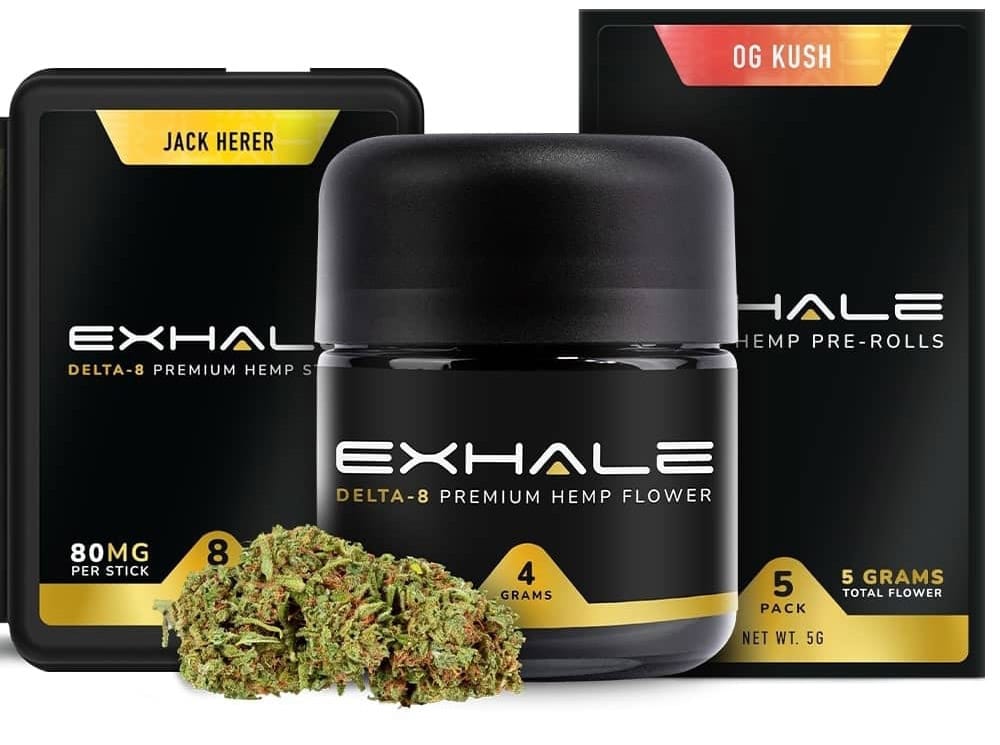 How to Become a Delta 8 Wholesaler?
Good news! Since hemp is federally legal, you don't need a special license to sell Delta 8. But, you will need a legitimate seller's license and be registered as a legitimate seller to carry the products. 
Why the difference in legality between D8 and D9? One crucial factor is that Delta 8 THC is hemp-derived. Another important detail is the level of intoxication. Unlike Delta 8 THC, Delta 9 causes an intense high. D8 encourages euphoric effects that are more powerful than CBD, but it doesn't induce a buzz the way D9 THC does.
Always check with your state so you can stay up to date on transportation regulations when it comes to Delta 8 THC products. Each state has their own rules regarding D8 when it comes to selling and purchasing Delta 8 THC.
If you're a registered merchant with a seller's license, we recommend that you have a large customer base before dipping into wholesale. You want to make a reasonable profit, so having a large clientele ensures you'll get a decent return on your investment.
We want to sell our products to as many vendors as we can! But, we highly suggest that everyone who joins the wholesale venture be aware of their business and the risks they may be taking on.
Why Buy Delta 8 Wholesale Products From Exhale
The Delta 8 THC market is growing, but Exhale Wellness has been there from the start. We are a tribe of cannabis pioneers with over two decades of experience in both the cannabis and food industries. We strongly believe in the value of wellness products and want to provide positive experiences to our customers. That's why we commit to the following:
Organic, Healthy Ingredients:

We handpick all of our ingredients, selecting them for their health and wellness benefits. All of our products contain only organic, vegan, non-GMO ingredients that improve the experience of using D8.

Best Growing Practices:

The hemp flowers are bred to the peak of potency in indoor and greenhouse settings, maximizing our Delta 8 yield. Our clean, high-grade hemp is at the heart of all of our Delta 8 products.

US-Grown Hemp:

We have partnerships with hemp farms in Colorado, ensuring that all of our Delta 8 THC is cleanly extracted from US-grown hemp that meets all of the state's safety standards.

Certificate of Analysis:

All of our D8 products come with a Certificate of Analysis. This means that a third-party company has confirmed our products are potent and the ingredients label is accurate.

Customer Reviews:

Exhale Wellness proudly displays reviews from our customers. We not only care about our customers' experiences but want to share genuine feedback for others looking for the perfect product for their own specific needs.

Customer Service:

We have a dedicated customer service team that not only helps our customers find their perfect product but helps retailers looking to purchase wholesale Delta 8 THC products for their company.
DISCLAIMER: These statements have not been evaluated by the FDA. Persons under the age of 21 should not consume Delta 8 THC. Exhale Wellness' products are not intended to diagnose treat, cure, or prevent any disease.
Delta 8 Wholesale Ingredients
When you purchase Delta 8 THC wholesale, always make sure that you are finding high-quality products that are safe for your customers and full of benefits. Exhale Wellness' Delta 8 THC products are all full of wholesome ingredients that are:
Organic

Natural

Vegan

Non-GMO

Free of artificial flavors or colors
Here's an example! Exhale Wellness' Delta 8 THC oil contains only Delta 8 THC and hempseed oil. Hempseed oil was purposely picked because D8 is fat-soluble and this added ingredient makes it easier to digest D8, feeling it more quickly and powerfully.
Hempseed oil also has a lot of its own health benefits. The common benefits of hempseed oil include:
Improved skin:

Thanks to the fatty acids, hempseed oil can improve minor skin conditions and blemishes.

Lower blood pressure:

Omega-3 fatty acids can aid in lowering your blood pressure.

Promotes heart health:

Rich in linoleic acid, hempseed oil is known to help lower cholesterol levels.
Reduce physical discomfort: Hempseed oil has anti-inflammatory properties that can reduce physical discomfort like aches and swelling.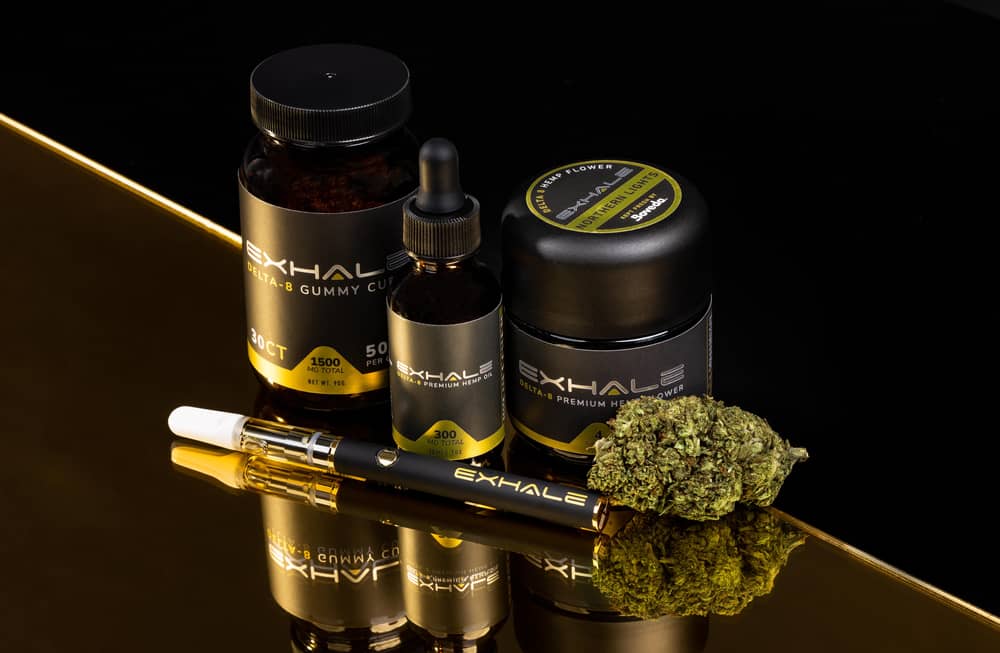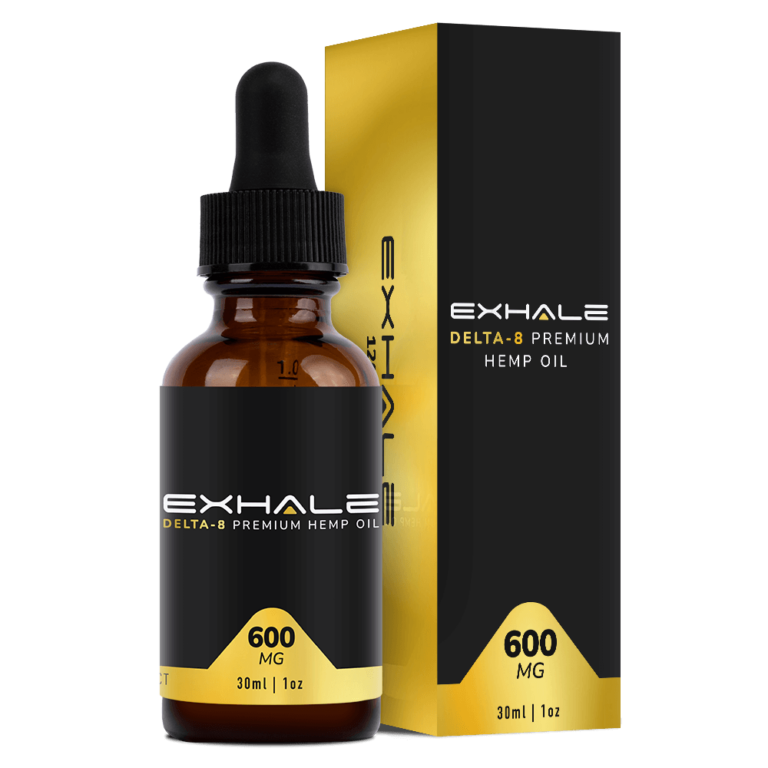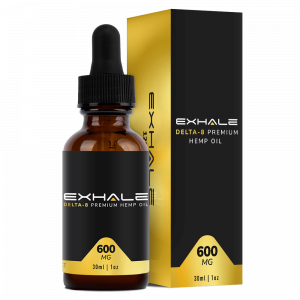 Tincture is a staple product in the industry. It's often the first product that new consumers will try the first time they purchase a cannabis product! Our full spectrum Delta 8 oil contains just two natural ingredients: Delta 8 extract and hemp seed oil. It's organic, vegan, and all-natural, free of GMOs. It comes in three sizes: 300mg, 600mg, and 1200mg.
Delta 8 gummies offer long-lasting effects and sensational flavor in one sweet treat. Our tasty gummies are infused with full-spectrum Delta 8 THC. Their flavors are all natural, making them the perfect, potent snack. There are 25mg of D8 per gummy and two sizes: 750mg and 1500mg.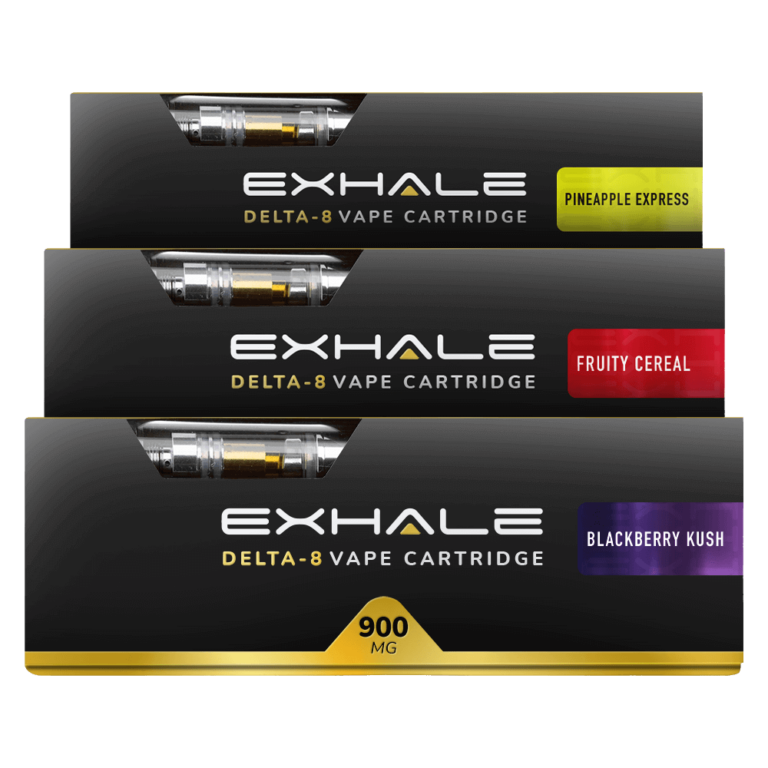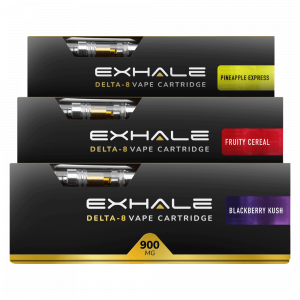 Vaping is one of the most popular ways to consume cannabis products! It's fun, easy to take on the go, and delivers speedy effects. We offer sensational, naturally-flavored vape carts and disposable pens formulated without MCT, PG, VG, or PEG oil. They come in an abundance of flavors that are natural and mouth-watering, from the berry sweetness of Black Berry to the chocolatey, coffee-like flavor of Gorilla Glue. Each cartridge contains 900mg of D8.
If you're looking to purchase hemp-derived Delta 8 THC at wholesale prices you're in the right place. Exhale Wellness has a large variety of high-quality, potent D8 products that will quickly fly off your shelves. What's even better is that purchasing bulk Delta 8 THC products wholesale unlocks some amazing deals!
All you need to do? Fill out the application below! This form will let us know a bit about you. After submitting it, we'll reach out to talk more about our Delta 8 THC wholesale deals, only available to retailers.
Exhale Wellness' stock of Delta 8 THC hemp flower and other products are potent and safe, providing positive experiences for every customer. Using D8 provides users with a euphoric feeling along with reduced physical discomfort and an improved mood. They'll feel clear-minded, creative, and comforted, whether they're taking Delta 8 THC oil after work or snacking on Delta 8 THC gummies before bed.
Interested in Delta 8 wholesale? Good! Our nation's cannabis industry has seen astounding growth. In just the last three years, the market more than doubled as the plant went from a prohibited substance to an essential product that improves the lives of many. This revolution continues with the production and sale of Delta 8 THC, a natural hemp derivative that has captured consumers and industry experts nationwide.
Delta 8 THC is a cannabinoid, like CBD and regular THC. A cannabinoid is a natural compound in a cannabis plant that interacts with your body. Like CBD and THC, Delta 8 provides calming and balancing effects to your system.
Thanks to the 2018 Farm Bill, it's completely legal to produce, sell and purchase hemp-derived cannabinoids like CBD and Delta 8! The market for Delta 8 is on fire right now, and wholesale is a guaranteed way to profit off the tide. Becoming a Delta 8 THC retailer is quite easy. The trick is to find wholesale Delta 8 THC products that are high in quality that your customers will keep coming back for. Read on to find out how you can get started today.
Use the form below to sign up