There are plenty of great places to buy CBD oil online. Anywhere that sells other CBD or cannabis products, such as smoke shops or dispensaries, will likely also have CBD oil or CBD tincture for sale. You may have heard of CBD as well as other hemp-related products like flower, wax, or edibles. These products have individual benefits and properties to suit different needs, but none can be as versatile as CBD oil. You can eat it, absorb it, cook with it, and sometimes even smoke it! We'll fill you in on everything you need to know about this amazing product and how to buy CBD oil online below.
Fast-absorption and quick effects make CBD tinctures a prize-winning product. Get creative with all the ways you can savor the ultra-versatile CBD tincture! Take it as-is or mix it in with your food and drink to elevate your day with the rejuvenating qualities of CBD in an instant. Hold a few drops under your tongue for a direct route to relaxation as sublingual processes accelerate your relief. The possibilities are endless!
What is CBD Oil?
CBD oil consists of CBD extract with a carrier oil like coconut or hemp seed oil. Together, they invoke positive health qualities that benefit the work of the endocannabinoid system (ECS) — which we'll explain more about later.
CBD is extracted from the plant Cannabis sativa. Yes, this is the same plant that marijuana comes from. However, the difference lies in the amount of Delta 9 THC they contain. Delta 9 THC is the compound in marijuana that causes you to get high. Cannabis sativa is "hemp" when it is low in Delta 9 THC (less than 0.3% of the plant). The federal government has outlined this distinction in their 2018 Farm Bill, which says that hemp should be defined as "the plant Cannabis sativa L. and any part of that plant, including the seeds thereof and all derivatives, extracts, cannabinoids, isomers, acids, salts, and salts of isomers, whether growing or not, with a delta-9 tetrahydrocannabinol [THC] concentration of not more than 0.3 percent on a dry weight basis."
This bill also renews the definition of "marijuana" to remove hemp and any of its related material (extracts and derivatives) from the Controlled Substances Act.
The amount of Delta 9 THC in CBD oil should not be significant enough to cause intoxicating effects. People primarily use CBD oil for holistic purposes as an alternative to traditional medicine. CBD extract already has its benefits, but with the addition of hemp seed oil, it can also supplement healthy skin and cardiovascular function.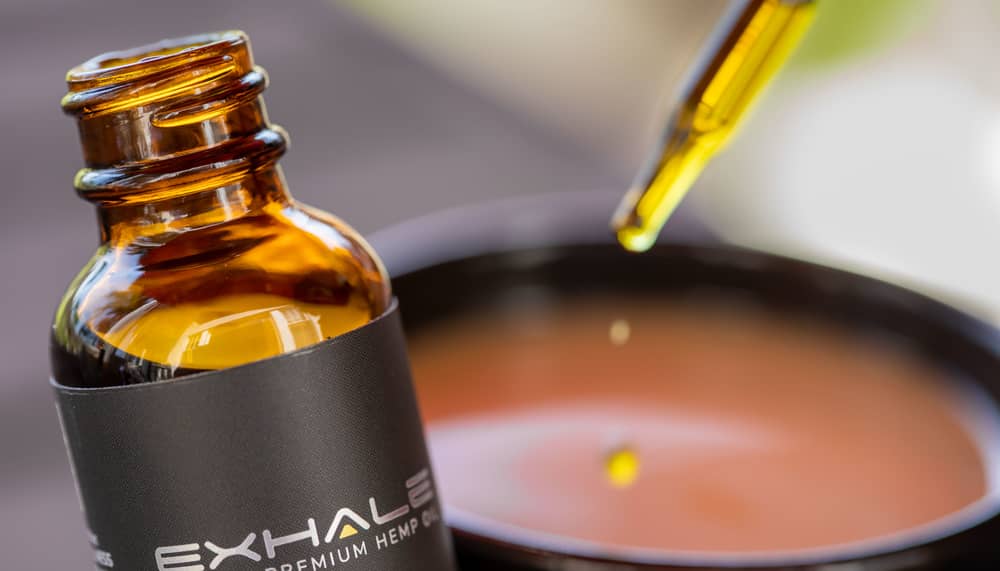 Hemp Seed Oil
All CBD products and tinctures for sale essentially help with the same issues, but the hemp seed oil in CBD oil makes a difference. It's beneficial to look for it when you're browsing for CBD tincture for sale. Hemp seed is a superfood that is rich in omega fatty acids that help with the following:
Treating symptoms of atopic dermatitis
Improving acne breakouts
Moisturizing skin
Improving overall skin health
Regulating blood pressure
Reducing chances of heart disease
Lowering the risk of heart attack and stroke
Lowering LDL ("bad cholesterol") in the blood
Improving eye health
Treating symptoms of some mental health issues
Promote healthy fetal growth
Anti-swelling
Aid Alzheimer's and mental decline
Hemp seed oil is another extract from the hemp plant. Specifically, it is from the seeds of the hemp plant. Companies usually extract it by cold-pressing the seeds. Look for hemp seed oil for an extra boost of wellness when buying CBD oil online.
Why Hemp Seed Oil?
Carrier oils are used to dilute CBD oil and make it easier to process in the body. They also increase the bioavailability of CBD and frequently offer added health benefits. Some popularly used carrier oils are:
Medium-chain triglycerides (MCTs) like coconut or palm kernel oil
Hemp seed oil
Olive oil
Avocado oil
Many CBD brands commonly use coconut oil as a carrier in their CBD tincture for sale. Companies often use coconut oil because it offers moisturizing benefits for the skin and fast absorption in the body. CBD is a fat-soluble compound that is stored in the body's fat once it breaks down. Coconut oil contains a high concentration of fatty acids and creates a strong binding agent for CBD. In other words, it works more synergistically.
We like to use hemp seed oil over coconut oil and other MCTs because hemp is not only an amazing superfood, but it's also generally much safer to use in CBD products! Using MCTs like coconut oil is safer to use in topicals but can pose health risks if taken other ways.
The Dangers of MCTs
MCT oils are heralded as healthy fats that can aid in weight loss, improve brain function, be a good source of energy, and greatly improve your overall health when taken with a balanced diet. MCTs can come from many places and are in foods like:
Wild-caught salmon and sardines
Avocado
Walnuts and almonds
Ground chia and flax seeds
Olive, coconut, and palm oils
Coconut byproducts
Some dairy like goat milk
MCT oils are meant to be eaten and they are not safe for smoking. Some CBD oils contain MCTs as their carrier oils and are fine to ingest. However, many people also think that they are safe to inhale, which is not the case! Attempting to add CBD oil drops to your flower or filling a vape cartridge with sublingual oils can be potentially unsafe.
Vaping CBD
CBD vape liquids are made by mixing CBD or hemp extracts with specially formulated vape juices or emulsifiers that make them safe to vape. Inhaling products that are not made to be smoked or vaped pose serious health risks like lung and blood vessel damage. Unlike e-liquids made for vaping, MCT oil doesn't dissolve in the lungs like it would in the digestive tract, which means it has the potential to clog the airways and cause damage.
Oils do not mix well in liquids (as you've learned in science class!) which means that they will rise to the top of your vape juice and will not dissolve. This would cause you to inhale pure-burning MCT oil. Unlike vape juice, oil burns when heated in vape pens, producing smoke, not vapor, which is more unhealthy to inhale.
The safety of MCTs is still being researched, and the evidence is poor. To be safe, at Exhale we use safer carrier liquids in our CBD oil to keep our customers safe.
What Are the Benefits of CBD Oil?
CBD oil combines the beneficial properties of cannabidiol and hemp seed. Together, they create many wellness benefits. Their power can be boosted with the added regiment of a healthy diet. It can also be bolstered when combined with other cannabinoids to create an entourage effect.
When taken regularly, CBD oil can help with everyday aches and muscle spasms, feelings of nervousness, and benefit brain, heart, and skin health. When combined with hemp seed, it can further increase these effects, especially heart health, because of its richness in Omega 3s.
CBD and the ECS
The endocannabinoid system, or "ECS" for short, is a body system that influences many organ and structural functions in the body that help regulate and stabilize life-giving processes such as stress levels, immune responses, heart health, digestion, and injury recovery. There are ECS receptors located all over the body which respond to endocannabinoids (cannabinoids made by the body) and phytocannabinoids (cannabinoids from hemp plants). When stimulated, the ECS regulates vital body processes, so the ECS is affected when you take CBD oil.
The number of cannabinoids present in CBD products can have further benefits on the body. Full or broad spectrum CBD oils have multiple cannabinoids present, which cause rapid chain reactions in the ECS to create amazing effects. These effects are stronger with multiple cannabinoids because many elements are working together and bolstering each others' effects.
How Does CBD Work with the ECS?
Endocannabinoids that are in the body bind directly with ECS receptors. There are two kinds of receptors called CB1 and CB2, located along the central (the brain and spinal cord) and peripheral nerves (nerves located outside the brain and spinal cord). They are also near structures associated with immune function, such as the glands, immune cells, and connective tissues. Cannabinoids can bind to either one type of receptor or another. These receptors influence the parts of the body they are nearest to. So, for instance, receptors located in the brain might affect sleep regulation, appetite, or stress levels.
Endocannabinoids are made by surrounding organs and their tissues depending on the needs and demands of the body. If you are highly stressed, your brain may send out endocannabinoids to the receptors near the amygdala, which will help even out the stress and return your body to homeostasis.
Cannabinoids work similarly, but they do not bind directly with the ECS. Delta 9 THC is the only cannabinoid that can bind to both CB1 and CB2 receptors, which is why they have intoxicating qualities. Experts aren't entirely sure how CBD works with the ECS other than they know it doesn't bind directly with its receptor. Instead, CBD works by either preventing endocannabinoids from breaking down or by binding to a completely new receptor type that scientists haven't discovered yet.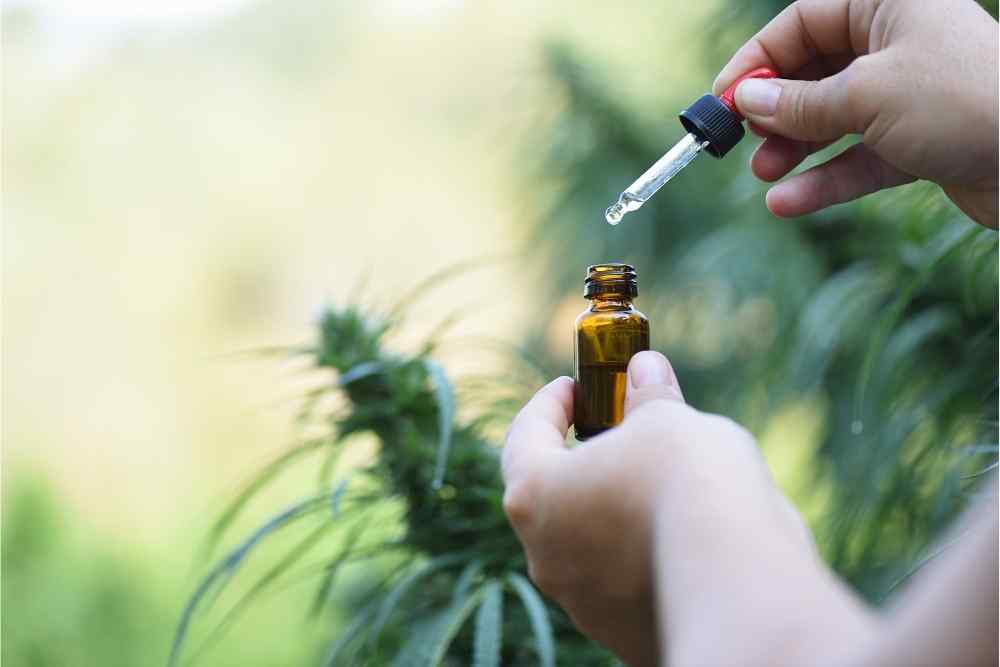 What Are the Benefits of Buying CBD Oil Online?
While the biggest convenience in the age of technology is having things delivered straight to your door, it can also cause bigger issues. CBD quality can be hard to determine if you are not well-versed with CBD companies and how they manufacture and market their products.
It is much easier to identify a trusted brand for buying CBD oil online because they are held to specific standards and have all the information about their products at your fingertips. Vital information is on these sites to answer any questions you may have. So what is it that you should be looking for?
Certificates of Analysis
One of the best ways to tell if a product contains what it should is to look at its Certificate of Analysis (COA). This report is conducted by a third-party laboratory that looks at a company's products to determine what they contain. For CBD products, this means looking at their THC and cannabinoid content.
Knowing the cannabinoid content lets you know that it is as potent as the brand claims, which means you get your money's worth! It also means that you can tell if the brand was careful with their extraction process.
When looking at a COA, it's important to identify its legitimacy when purchasing CBD Oil online. Any report marked as a "compliance testing" report is backed by federal and other governing agencies. These reports have been submitted for government review, which means they are official! They should also be accredited to guarantee that a verified, high-quality lab has conducted them.
When reading the report, make sure that there is an appropriate amount of Delta 8 in your Delta 8 products, appropriate CBD in your CBD products, and so forth! You don't want to pay more for an inferior product!
Organic Ingredients
Much like COAs, the list of ingredients on a product page is a great way to know the quality of a product. Organic, pesticide-free ingredients show that a brand cares about the health of its customers and the quality of its products. All-natural ingredients are better for your body because they won't contain artificial or toxic components, which promote a better overall well-being.
Organic food and ingredients are also higher in nutrients and are better tolerated in those who have allergies. Organic ingredients will contain antioxidants, which decrease cell damage and help you heal faster. Other reasons organic is better also include:
Fewer or no pesticides
Fresher ingredients
Organic farming is better for the environment
GMO-free
Animals raised on organic food are healthier and are less likely to spread disease
Better tasting food and ingredients
Because CBD is from hemp, the quality of the hemp plant is a big factor. Hemp plants tend to absorb a lot of the components of the earth they are grown in. This means that if hemp is grown in tainted soil or is sprayed with a harmful pesticide, it is likely to be unsafe to consume.
While buying inorganic food costs less, it is also a huge risk to your well-being. Paying more for organically-derived CBD products can make a big difference in your health.
Origin of Hemp
So how do you know if hemp is organic? An easy way to tell is to check where it was grown! USA-grown hemp is safer than imported hemp because of very strict growing standards here in the US. Hemp farmers must grow plants within the accepted range of THC content. Plants are tested for that amount, and any unacceptable plants are disposed of. They're also subjected to the same USDA standards that all other crops in the US are held to that make sure plants are grown safely.
Hemp from other countries is not held to these high standards, making it hard to determine if it has been grown in unsafe conditions. It also means it is hard to determine how much THC content it contains and the potency of its other cannabinoids. Imported hemp is harder to regulate and monitor, which can also make it unsafe to consume. For the safest, most reliable hemp products, you should always look for those grown and manufactured in the United States.
Buying In Person
When buying in person, you also risk safety and quality factors. The same qualities are important when buying CBD oil online: the type of CBD product, potency and quality, and the brand or manufacturer. Most stores are not focused on the quality of the product and instead aim for cost-efficiency. This means they often use synthetically made CBD ingredients and other components that do not meet testing standards. They may also only have a limited variety of CBD products, leaving you with little to choose from. These products may also be pricier than they should cost for the quality they offer.
Shopping online has more advantages. You can choose from dozens of brands with more types of CBD tincture for sale. Each product will have information on what it contains, where the brand's hemp was sourced from, and lab reports. In-store retailers are likely to only have a few brands to choose from, and the quality may be sub-par, but it will still cost as much as higher quality CBD!
In addition to this, people who buy CBD online typically leave product reviews and are candid about their opinions. Checking out their honest testimonies on different websites (often including the brand's very own product page!) can give you a better idea of what a company and its goods are like before you buy any CBD tincture for sale. Plus, online stores will have customer service lines where you can chat about a product directly or answer any questions you may have, so there is no confusion!
How Does CBD Oil Work?
CBD tinctures and oils work in a few ways with the body. People typically use them sublingually. This means they place a few drops under their tongue and hold it there for a few minutes while it is absorbed by soft tissue. From there, it travels directly into the bloodstream, which distributes it quickly in the body. This route is fast, and people can feel the effects of CBD oil within half an hour of administration.
Consumers can also swallow CBD as-is or mix it with food or drink in a route called ingestion. This is a slower-working method that also lasts the longest (up to 8 hours). People sometimes smoke certain safe vape-designated CBD oils and also use the oil as a skin topical. However, both methods are frequently ineffective as oils are primarily for ingestion or absorption.
After CBD oil enters the body, it travels through the bloodstream and indirectly interacts with the ECS receptors in the body.
The Entourage Effect
We mentioned earlier that something called the entourage effect could boost the effects of CBD oil. The entourage effect is a synergistic process that occurs when more cannabinoids interact within the body. The strength of the entourage effect depends on the cannabinoid content and can either be strong or weak. The entourage effect is a way to get the most out of your CBD by boosting its effects and positive outcomes in the body and mind. This is true of most CBD products, as long as the CBD in a product is either full spectrum or broad spectrum!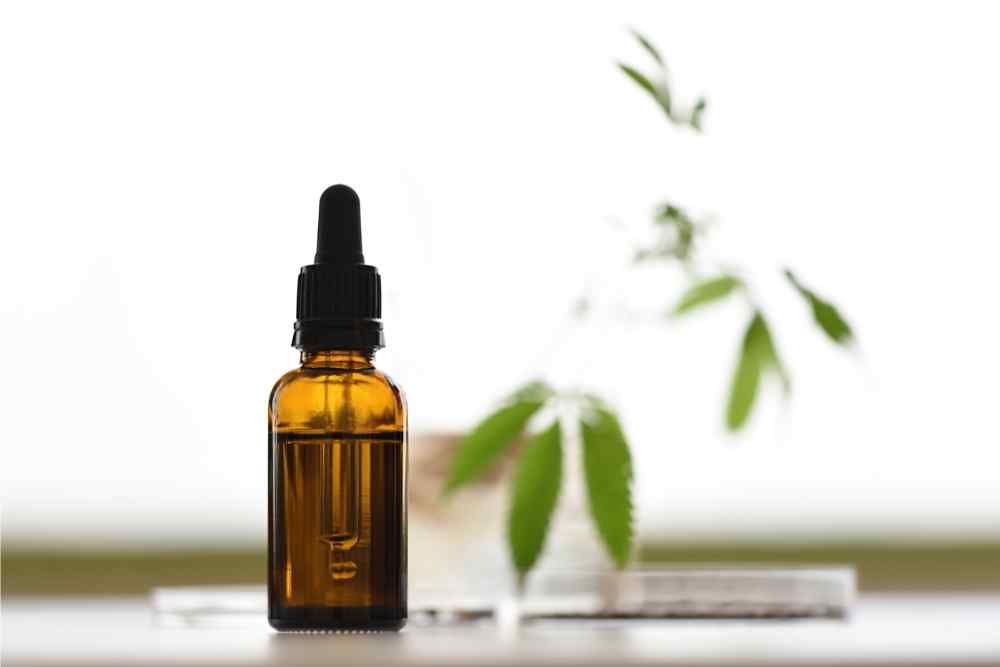 What Types of CBD Are There?
People classify hemp plants into two main crop types: Sativa and Indica. These two hemp types differ in their properties and the effects they have on the body. Indica tends to make consumers drowsy and relaxed, while Sativa can be more energizing and uplifting. CBD tinctures for sale will fall into one of these general categories and learning which type you prefer is beneficial to get the best results from the product.
Beyond this, depending on what cannabinoids are in the final CBD product, there may be stronger effects in the body from the entourage effect. We call this different "full spectrum" or "broad spectrum" CBD. These are important factors for you to consider when buying CBD oil online.
Full Spectrum CBD
Full spectrum CBD will contain the full range of cannabinoids from the cannabis plant, including CBD, terpenes, flavonoids, and a little bit of Delta 9 THC (within legal hemp limits, of course). Terpenes and flavonoids are what give plant products their taste and smell but also have their therapeutic properties. Some terpenes promote better concentration or immune processes, for example. Full spectrum CBD oils get their earthy taste from terpenes and flavonoids, usually in part from the added hemp seed oil, which contains a lot of caryophyllene and myrcene, which tend to be spicy and musky.
Broad Spectrum CBD
Broad spectrum products work the same way and have a variety of cannabinoids, except they will not contain any THC. People who would prefer not to consume any Delta 9 THC usually desire these kinds of CBD products. Broad spectrum products can also cause an entourage effect because they still have many of hemp's original cannabinoids.
CBD Isolate
CBD isolates are the only type of CBD product that cannot produce the entourage effect. Isolates and CBD concentrates are pure cannabidiol that contains no other terpenes, flavonoids, or cannabinoids. They have no taste or smell and are more potent than other products because you need less to cause an effect on the body.
How Do You Dose CBD Oil?
There isn't a universal dosing chart that people can reference as CBD affects every person differently. Some may find that they are sensitive to it and need lower doses than someone who has a strong tolerance. When first looking for CBD tincture for sale, starting with a low amount of around 5mg – 10mg, no more than twice a day is best for first-time users. This might mean doing a little math with your product strength amounts. For instance, dosing half or part of the dropper for CBD oils to correct the dosage to a small amount. Working up from that amount as needed can help you find an amount that works best for you.
Where Can I Find CBD Oil For Sale?
You can buy CBD oil in head shops, dispensaries, convenience stores, and smoke shops in various parts of the state. CBD tincture is for sale on many websites as well. If you are looking for the best quality products, however, buying CBD oil online is better as these products have strict regulations. You can find hundreds of CBD oil brands online simply by searching Google.
Exhale Wellness has the best CBD oil online! Look no further for high quality CBD tincture for sale. Since you're already here, it might be a good idea to mention that we only provide the highest quality hemp with COAs on all our CBD products! The search for organic, potent, and quality CBD ends here!