Disposable vape pens are all the rage. Chances are you'll find a disposable pen containing your favorite hemp-derived cannabinoid for convenient, on-the-go use. As it turns out, HHC disposable vape pens are very popular. These convenient vapes are a game-changer for HHC enthusiasts who want the benefits of their favorite cannabinoid quickly, discreetly, and without the hassle of changing out vape cartridges. But before you rush out and buy one, it's always best to ask, "Are HHC disposable pens legal?"
The answer to that question depends on several factors unique to the product and whether it conforms to federal guidelines. Keep reading to find out whether the HHC disposable pen in your pocket is legal, and why Exhale Wellness has the best, most potent selection of HHC disposables available for enthusiasts to enjoy.
What Is an HHC Disposable Pen?
An HHC disposable pen is a lightweight, discreet vape pen that comes pre-filled with HHC distillate and natural terpenes to last for many uplifting sessions. After enjoying the final, tasty hit, just toss the pen. It's so easy!
These disposable vape pens use built-in HHC vape cartridges and batteries, so there are no HHC carts to install or batteries to swap. Just grab the pen, inhale the potent, satisfying flavor of all-natural terpenes, and you're on your way to a clear-headed, relaxing experience. HHC disposables typically come pre-charged and are draw-activated. This means that all you have to do is open the box, pull it out, take a drag and start reaping the benefits of HHC with your very first hit!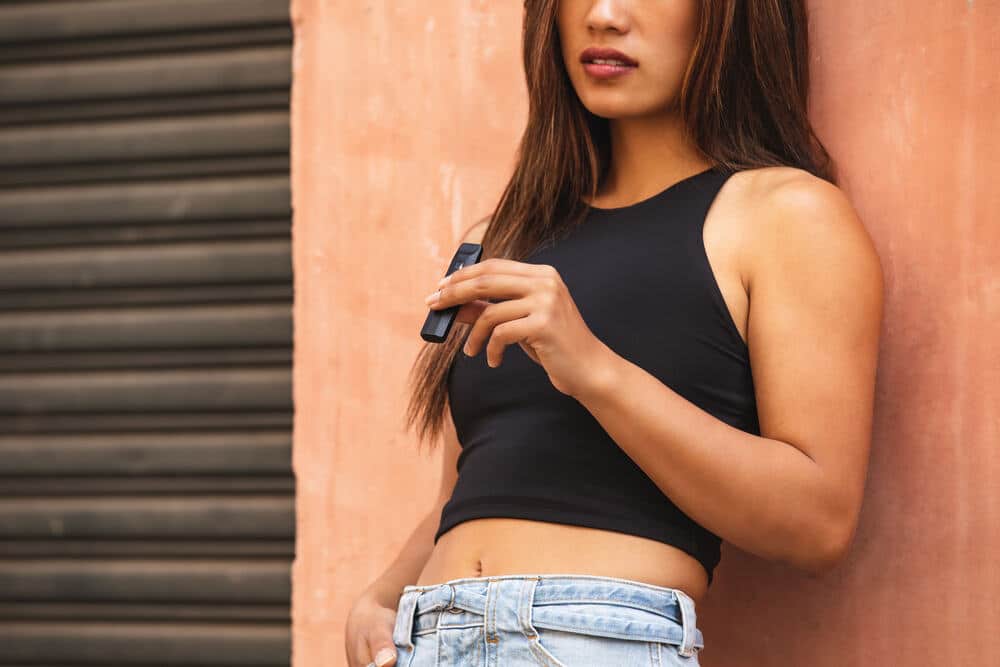 What Is HHC & How Is HHC Produced?
Hexahydrocannabinol (HHC) is a natural, minor cannabinoid found in extremely limited quantities in the hemp plant, a cannabis plant rich in Cannabidiol (CBD). However, both HHC and Delta 9 THC (Delta 9, D9, or THC), the main cannabinoid in marijuana and a minor cannabinoid in hemp (0.3% or less), share a similar molecular formula. Their structural similarity opened the door for chemists to take more abundant cannabinoids and convert them into HHC.
In 1944, American chemist Roger Adams generated large quantities of the HHC cannabinoid by adding hydrogen atoms to a THC molecule through a process called hydrogenation. This is the same process used to convert vegetable oil into margarine. Adams' research solved the HHC supply problem. We cannot stress enough that HHC is still a naturally derived cannabinoid, unlike synthetic cannabinoids, which are synthesized in a laboratory and have no natural origin.
Due to the current consumer demand for HHC products, reputable cannabis industry brands like Exhale Wellness utilize Adams' revolutionary processes to generate an endless supply of hemp-derived HHC from CBD in hemp plants. CBD undergoes an isomerization process that converts it into hemp-derived THC, which is then hydrogenated into HHC. What results is an endless supply of commercial HHC products like HHC oil, HHC edibles, HHC vapes, and more for consumers to enjoy.
What Are the Benefits of HHC?
HHC produces many benefits for consumers, most of which are rejuvenating, to say the least. You may know about the potent effects of THC or the more mellow experience of hemp-derived Delta 8 THC. So how do the effects of an HHC vape pen compare? After exhaling, anxious thoughts evaporate as a pleasant, invigorating sensation gently takes hold.
Your mind and body will benefit from HHC because, after one or two satisfying drags from your disposable vape pen, you'll feel:
Relaxed and more at ease
Refreshed and energized
Mellow, clear-headed euphoria
Ready to take on the day
All set to enjoy an evening out
And more!
HHC produces these effects thanks to its interaction with your endocannabinoid system (ECS). The ECS is a network of cell-signaling receptors located throughout your body, including major organs and your brain. The ECS helps maintain various bodily functions ranging from mood, mobility, and rest and helps keep us in balance. HHC products help support our ECS, so the savory goodness from the internal HHC cartridge isn't just for taste — it's also good for you!
What Are the Benefits of HHC Disposables?
HHC disposable vape pens have many benefits, most of them stemming from their convenience. Because they're portable and discreet, you can vape HHC almost anywhere to amp up your day or evening, and it won't attract much attention.
High-quality HHC disposables typically contain most if not all of the following benefits, which have made them a hit with enthusiasts:
Pre-charged, ready to fire up after opening
No batteries to replace
Contains a universal USB charging port in the rare instance the battery needs recharging
Fully disposable, all-in-one vaping device
No carts to change
Draw activated — no buttons to press
Made with all-natural terpenes for amazing, fresh flavors
No PG, VG, MCT, or PEG oil
No additives or preservatives for a safe, pure vaping experience
Are HHC Disposable Vape Pens Legal?
HHC disposable vapes are 100% federally legal because they're fully compliant with the 2018 Farm Bill and federal regulations which require hemp products to contain 0.3% or less THC. When it comes to HHC, legal standing under state law may differ from the federal government's stance. That's why it's important for you to check your state's laws about HHC, other cannabinoids, and hemp products. You can rest easy knowing all Exhale Wellness products, whether HHC, CBD, Delta 8 THC, or Delta 9 THC, come from hemp and are federally legal.
Does HHC Show Up on a Drug Test?
Most drug tests look for THC, and HHC is not a THC molecule. However, that does not mean that HHC won't show up on a drug test. There is a likelihood that HHC might trigger a false positive. Although HHC is a hemp-derived cannabinoid that is 100% legal under federal law, it's best to play it safe and avoid HHC products if you plan on taking any drug tests.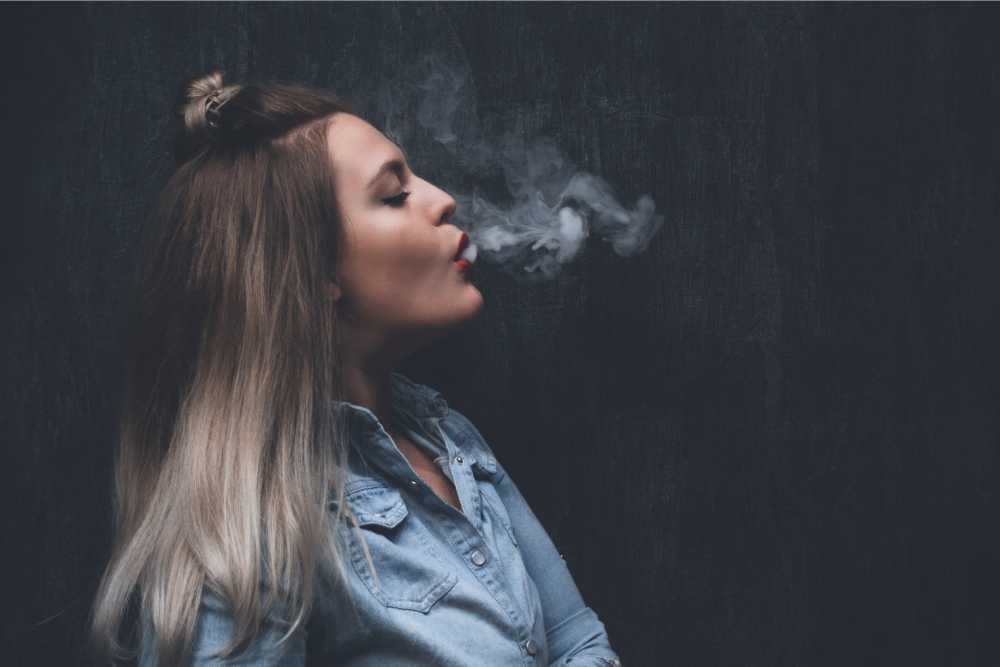 Are HHC Disposables Safe To Use?
Like most hemp-derived cannabinoids, HHC, and all HHC products, are 100% safe to use. For most people, any adverse effects from consuming this naturally occurring cannabinoid are extremely rare.
Any adverse effects that may occur from HHC disposables are primarily the result of overconsumption of the cannabinoid. Know your limits when it comes to vaping HHC. If you're new to vaping or HHC, it's best to start low with a puff or two, wait an hour to see how you feel, and then take a few more hits until you feel satisfied. Remember, everyone's response to HHC is different.
If you do overconsume HHC, you can expect to feel the following mild, temporary side effects:
Dry eyes
Thirst
Upset stomach
Vomiting
Lethargy
Drowsiness
In addition to staying within your limitations when vaping HHC, ensure your HHC disposable pen is safe to use. Look for a Certificate of Analysis (COA). This is a document from a third-party lab that certifies the contents of your HHC disposable so you can check the purity and potency for yourself. We highly recommend purchasing HHC products from a knowledgeable, reputable company like Exhale Wellness, where your safety is a big part of the process!
Why Choose Exhale Wellness for HHC Disposable Vapes?
When it comes to HHC disposables, there's no better place to shop than right here at Exhale Wellness! Our HHC Disposable Vapes come in various mouth-watering flavors that seem like they came from a farmer's fruit stand. That's because these vapes are loaded with all-natural terpenes for an authentic experience.
We make all our top-shelf HHC Disposable Vapes with the quality assurances we suggested you consider earlier in this article. Our HHC Disposables are all Farm Bill compliant, made in the USA, and do not contain any artificial ingredients. One hit and you'll taste and feel the difference when compared to other HHC disposables on the market — just check the COAs for yourself about the purity and potency of our HHC Disposables!
And if our HHC Disposables aren't for you, we have you covered! Try our other amazing HHC products to receive the benefits of this cannabinoid. We have:
HHC Cartridges: These Vape Carts can easily be attached to a standard 510-thread vape battery.
HHC Gummies: Discreet and delicious, these bite-sized candies are perfect for those looking to satisfy their sweet tooth while receiving the benefits of HHC.
HHC Oil: Take your HHC experience to the next level with this versatile tincture. Take HHC Oil by itself or add a few drops to your meals or drinks.
HHC Flower: These nugs are coated in a thin layer of HHC distillate. Grind them up to make joints or pack a pipe or bong.
HHC Pre-Rolls: Packed tight with freshly ground premium HHC Hemp Flower, these convenient joints are ready to light up for quick HHC relief.
HHC Cigarettes: These cigarettes contain only premium HHC Hemp Flower and nothing else. Light one up and savor smooth, long drags anytime.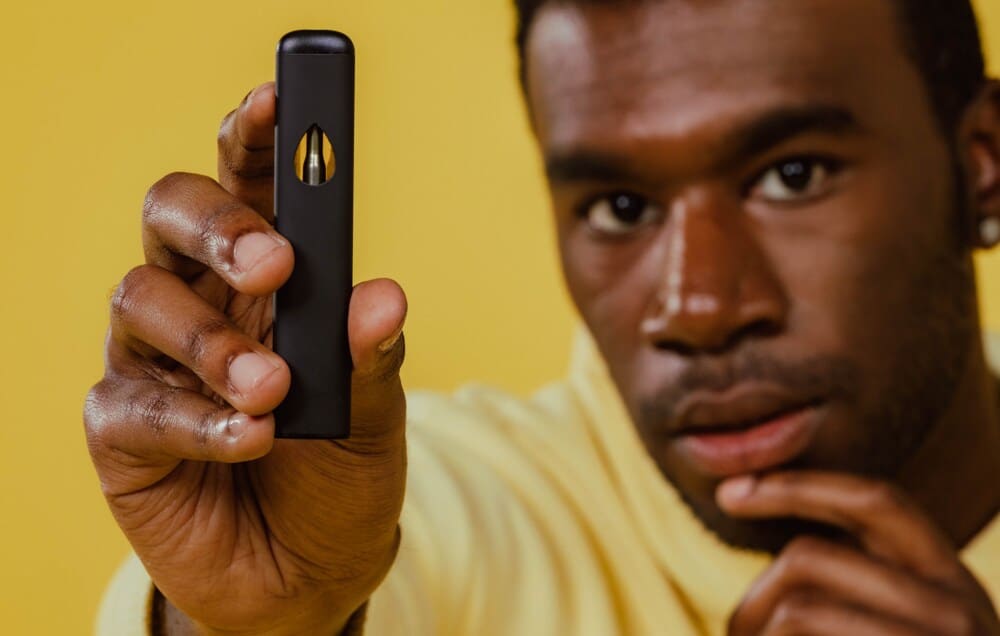 Save Money on Your Favorite HHC Disposable Pens When You Shop With Us!
Not only are our HHC Disposables the best you'll ever vape, but we want to ensure you don't break the bank when loading up on them. That's why we offer you plenty of ways to save money while enjoying the bold flavors and soothing sensations of your favorite Exhale Wellness HHC Disposables.
Here's how you end up getting the most bang for your buck when shopping right here at Exhale Wellness:
30-day money-back guarantee. Enjoy your products knowing that if you're not completely satisfied, we offer a free 30-day money-back guarantee on every order.
Get exclusive savings sent to your inbox. Subscribe to our newsletter and receive notifications about our sales and new product drops.
Save 25% on every order forever! Join our free subscription program to have your products delivered automatically to your doorstep bi-weekly or monthly and save 25% on each order. We make it easy to stock up and save!
Final Thoughts – Are HHC Disposable Pens Legal?
HHC disposable vape pens that are made with hemp-derived, Farm Bill-compliant HHC are 100% legal under federal law. However, check your state laws to ensure they don't counter the government's stance on hemp-derived products such as HHC disposables. These convenient vapes quickly became a favorite amongst HHC fans due to their discreet appeal and portability. There's no cart to mess around with, no buttons to fumble with, or a battery to charge. That's because HHC disposables are ready to use right out of the box — just put your lips on the mouthpiece, take a deep inhale, and immediately receive the benefits of HHC.
Enjoying yourself and loving life with an HHC disposable pen is incredibly important to us at Exhale Wellness. That's why we strive to provide the purest HHC experience possible with our top-shelf HHC Disposable Vape Pens. With various strains to choose from, you'll definitely find one that suits your palate while delivering that familiar HHC feeling of calm. So no matter where you are or what you're doing, your Exhale Wellness HHC Disposable Vape will always be in your pocket. Head over to our shop and get one for yourself today!