Have you been struggling to find an HHC dispensary? You're not alone. HHC (or hexahydrocannabinol) is a newer cannabinoid that's quickly rising in popularity in the hemp industry. While CBD, Delta 8 THC, and legal Delta 9 THC products may be easier to find now, you might have some trouble finding quality HHC products. Since HHC is still on the rise, not all dispensaries or shops carry it yet.
If you've been looking for a place to buy HHC, we're here to help! We've got all the tips and tricks ready for you so that you can seek out high-quality HHC products like a pro. Keep reading to learn how.
Dispensaries With HHC
You might find it hard to locate dispensaries that sell HHC. Since HHC is new to the market, it may take time before it becomes a common product in local dispensaries and other shops. Once HHC becomes more widespread, it'll become easier to find in stores.
However, if you can find HHC in stores, it's a good idea to do some research before purchasing any products. Doing research ahead of time will help make sure that you only consume quality HHC products.
Convenience Is Not Key
Even if buying HHC appears convenient — maybe a few local shops near you already have a selection available — that doesn't mean the easiest choice is the best one. HHC is relatively new on the market, so it's not fully regulated yet. Some products sold may contain low-quality production methods and be unsafe for consumers.
That's why it's best to shop with already established brands like Exhale Wellness. When you shop with well-known brands that have good reviews, you're more likely to purchase products that have been lab-tested for safety and potency and come with a Certificate of Analysis (COA). This is a certified document showing the contents and quality of a product. HHC products with a COA are usually guaranteed to have good ingredients and won't contain any hazardous byproducts.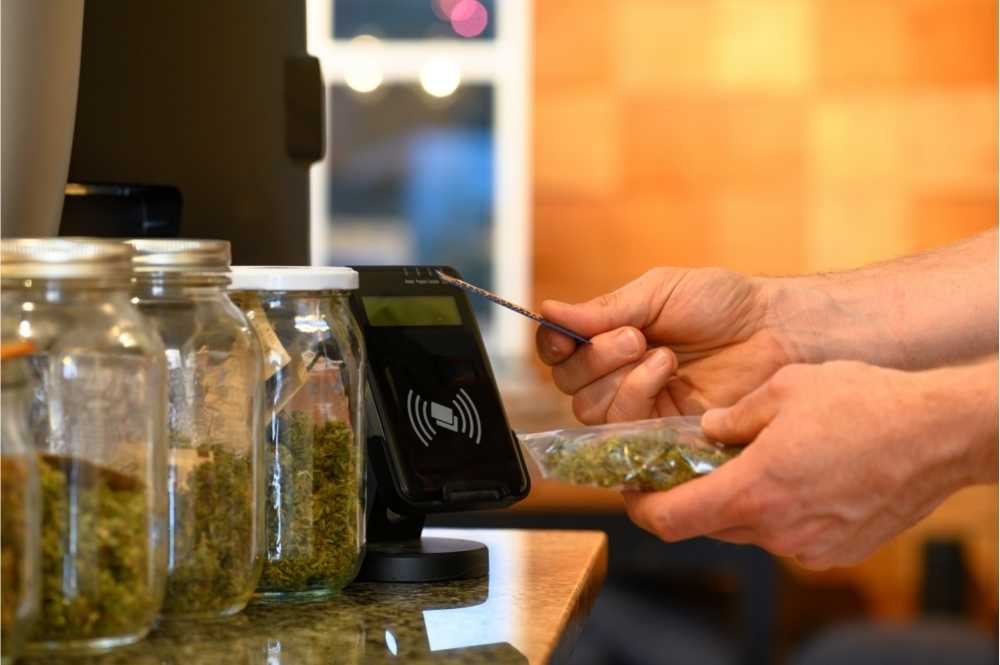 What To Look For When Shopping For HHC
Like your other favorite cannabinoids, there are a handful of things you should keep an eye out for when shopping for HHC products. Let's go over some things you should look for when shopping for HHC.
Ingredients Quality 
One of the biggest things to pay attention to when shopping for HHC and other cannabis products is the quality of ingredients. High-quality products will be made cleanly and won't contain any weird chemicals or heavy metals that are bad for your body. If you're shopping with a reputable HHC brand like Exhale Wellness, you can check the COA from each product to examine its quality. Exhale provides COAs on their site for all of their products.
Prices 
As with most products, high-quality ingredients usually mean higher prices. If an HHC product is suspiciously cheap, it's probably one that you should be wary of consuming. Spending the extra dollar is usually worth it in the hemp industry.
Return Policies
We often forget about return policies until they're needed. By checking out a brand's return policies before shopping, you can better understand how much they value quality and their customers' happiness. Not only that, but you'll know what to do ahead of time if you purchase an HHC product that you don't enjoy!
Customer Service
Like return policies, a good customer service team can make your shopping experience a thousand times better. Brands with strong customer service teams, like our team at Exhale Wellness, will be able to help you answer any product or brand questions you may have. They will also help you find exactly what products you're looking for.
Brand Reviews
One of the best ways to learn more about a product is by reading brand reviews from other customers. Thorough customer reviews can tell you a lot about a brand — where their service went wrong, what's good and not so great about their products, whether their customer service team was helpful or not, and more. Any dispensary or online shop that sells poorly-reviewed HHC is worth avoiding.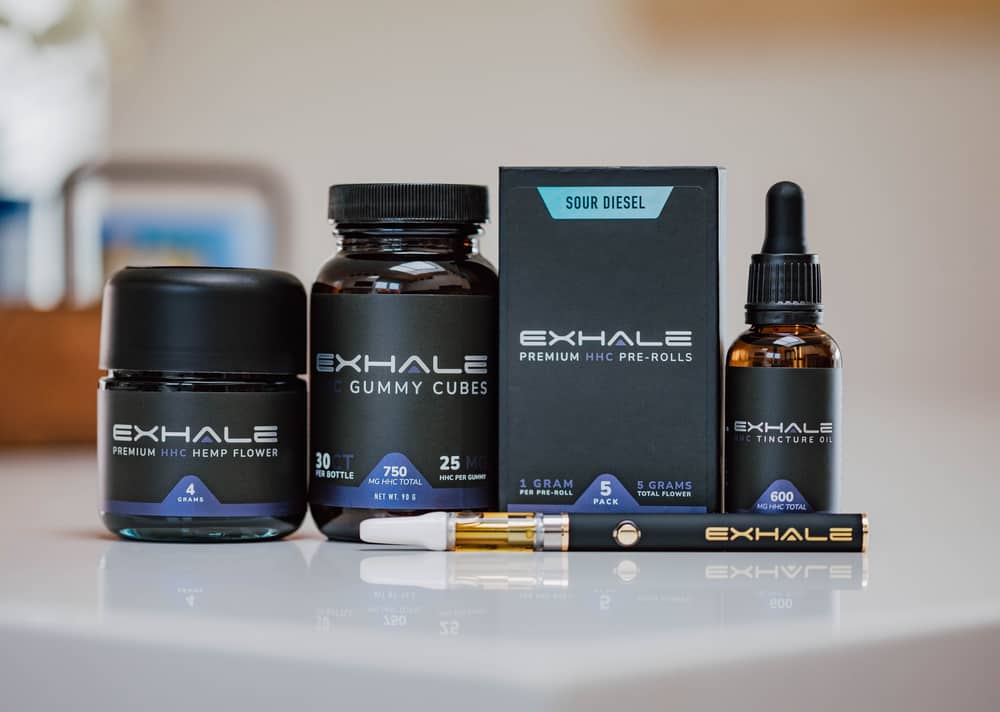 Why Buy HHC Online
When you shop for HHC online, you'll be able to find higher-quality products with more ease. More often than not, online brands are more established and usually carry a wider selection of products. And if you don't like a brand's selection? You can easily shop around and check out another website!
Shopping online makes it a lot easier to compare both brands and the products they carry. That way, you can find products that are exactly within your price range and offer all that you're looking for. Why settle for one of your needs when you can meet them all by shopping online?
Where To Buy HHC
You probably already know that Exhale Wellness specializes in Delta 8 THC, but did you know we carry HHC too? That's right — we have HHC flower, gummies, oil tincture, vape carts, and more. Whether you have a favorite product or are excited to try it all, we have what you're looking for ready to ship right to your doorstep.
Why Buy From Exhale
At Exhale, we're on a mission to make high-quality cannabinoids available for all! We source all of our premium hemp from farmers in Colorado who are passionate about hemp plants and their craft because we believe that quality matters right from the start. All of our HHC products are 100% Farm Bill compliant. We only use all-natural and organic ingredients in our products to better support and enhance your body and its functions.
Did you know that we have 3 convenient shipping options, too? Whether you live in California or Maine, you can choose from free economy shipping, standard ground shipping, and expedited shipping at checkout and have your order delivered whenever is best for you.
Final Thoughts – HHC Dispensary
Just because HHC is newer to the hemp industry doesn't mean that it has to be impossible to find. By knowing how to search for HHC and knowing what to look out for while shopping, you'll be able to find quality products without breaking a sweat.
You might find a local dispensary that carries HHC products. However, your best bet for a quality selection of HHC products is to shop with a reputable online brand like Exhale Wellness. Ready to try HHC? Visit our Products section to shop our premium-quality HHC selection.