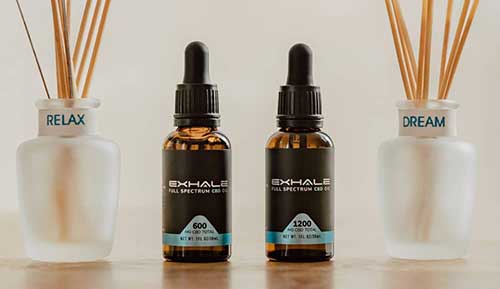 CBD Oil Wholesale - Bulk CBD Oil
CBD oil is the most popular CBD product on the market and a surefire hit across multiple demographics. You cannot run a successful cannabis business without a high-quality tincture on your shelves. Exhale's premium CBD oil contains only the finest organic hemp-based ingredients. It's a smash hit with our customers, and yours will love it too. We supply CBD oil and other hemp-derived products to vendors in all 50 states. Check out this quick guide and place your wholesale order today!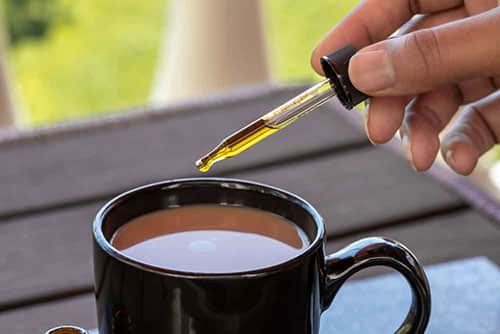 Wholesale CBD Oil Business
The CBD industry is experiencing record growth at the moment. It's all thanks to the 2018 Agriculture Improvement Act, a.k.a. the Farm Bill, which legalized hemp-derived CBD in all 50 states. Within two years of the Farm Bill's passing, American CBD sales reached $4.6 billion!
This is the perfect time to start your own CBD retail business. Recent projections say the North American CBD market will surpass $61 billion in the next five years. They also identify CBD oil as the most popular cannabidiol product and the biggest driving force behind the business.
The CBD oil business was one of the few industries that actually grew during the height of the COVID-19 pandemic. In the face of growing distress and uncertainty, thousands of people turned to CBD for relief. Many states recognized the need for CBD and declared cannabis an "essential business." These trends tell us that the CBD industry is popular, durable, and extremely profitable, even in times of economic hardship.
How To Become a CBD Oil Retailer
You've come to the CBD industry at the perfect time. With a bit of basic knowledge and resources, anyone can capitalize on the CBD trend. If you want to start your own retail business today, you need to tend to a few things.
Base of Operations
First, decide where you want to operate. Do you want to have a brick-and-mortar store, or will you be an online retailer? Either way, you will need some physical facility like a store or warehouse where you can keep your stock and organize shipments. It's good to start small by using your home or garage as storage space.
Team Members
Next, you need some team members. You could try going in alone if you want, but filling every role by yourself can add a lot of stress to your life. Even a small handful of employees can make an exponential difference in productivity. Again, we encourage you to start small. Our first employees were family and friends.
Licensing and Tax Registration
You do not need any special licenses to sell CBD products. However, you do need to apply for a standard business license through your state or local government. You can refer to the Small Business Administration for more guidance on the licensing process.
You also need to register your business with the Internal Revenue Service (IRS). They will give you an Employer Identification Number, or EIN, which they use to keep track of your expenses, earnings, and taxes. Without an EIN, you cannot open a company bank account, apply for business loans, or legally hire employees.
Supplies
When your business starts booming, you'll need plenty of CBD oil on your shelves and in backstock to satisfy demands. That's where we come into the picture. You don't have to worry about sourcing hemp and manufacturing oil when you order from Exhale. We take the weight of manufacturing off your shoulders so you can focus on your customers and employees.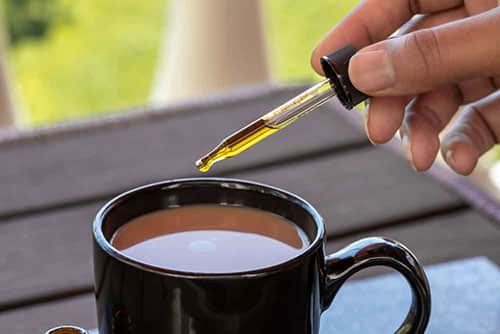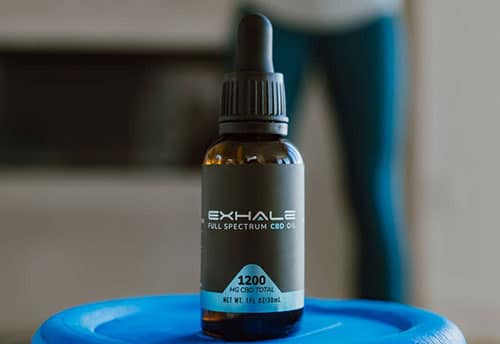 Why Buy Wholesale CBD Oil From Exhale?
Exhale Wellness is a global leader in cannabis e-commerce. Our reputation attracts thousands of customers each month, who trust us to deliver the highest quality CBD oil on the market. We take great pride in this responsibility and uphold it with our eco-friendly manufacturing processes and organic, all-natural ingredients. With Exhale's premium product line, you can turn our success into your success.
Our Values
For decades, Americans from coast to coast have been denied access to the beneficial powers of CBD and other cannabinoids. We're here to open the doors of the cannabis world for good. Everyone deserves to enjoy the benefits that hemp has to offer from a safe, legal, and reliable source. That's us.
We Are the Manufacturer
You'd be surprised how many retailers don't know what goes into their CBD products. They may promise you one thing and deliver something completely different. We manufacture our products in-house, so we can oversee every step of the process and ensure it meets our high standards.
Our Standards
Our values are simple: better ingredients make better CBD oil. Every one of our products contains nothing but organic, plant-based elements. We source premium USA-grown hemp plants from local farms in Oregon and Colorado instead of importing cheap industrial hemp from international sources.
Customer Reviews
Our customers love our CBD oil, and so will yours. If you're looking for proof, just check out all of the rave reviews we've gotten across the web. Last we checked, we had over 1,400 five-star reviews on Trustpilot alone! Stock your shelves with Exhale and watch the praise pour in.
Third-party Lab Tests
The FDA does not regulate the hemp industry, which means quality control is up to each manufacturer. We take this responsibility very seriously, which is why we send every Exhale product to a third-party lab for testing. They verify our claims by testing the potency of each product. If you have any doubts about the content of our CBD oil, check the lab tests and see the proof with your own eyes.
How To Buy CBD Oil at Wholesale Prices?
We make it easy for retailers to buy all the wholesale CBD products they need. When you are ready to order our bulk CBD oil,
just fill out the simple application below,
introducing yourself and telling us a little bit about your business. One of our team members will get right back to you and cement our new partnership.
FREQUENTLY ASKED QUESTIONS (FAQ)
CBD Oil Wholesale Ingredients
Our tincture contains two simple ingredients: hemp-derived CBD extract and a carrier oil. The carrier oil improves bioavailability (how much CBD the body can absorb). We use hemp seed oil as a carrier, which is the best option for hemp CBD formulations.
CBD is lipophilic, meaning it binds with fatty cells called lipids. Our bodies have a much easier time processing lipids than cannabinoids alone. Hemp seed oil contains a wealth of lipids that cannabinoids can bind to, allowing the body to absorb more CBD.
Hemp seed lipids include the essential fatty acids Omega 3, Omega 6, and Omega 9. They are also a terrific source of plant-based protein, vitamins, minerals, and fiber. Give your customers double benefits with this powerful combination.
CBD Oil Wholesale Custom Formulations Available
It's easy to buy our wholesale oil infused with the highest quality, hemp-derived CBD distillate! Simply fill out the wholesale application form below and submit it — one of our reps will contact you soon.
Wholesale CBD oils come in three varieties: full spectrum, broad spectrum, and isolate. As a CBD retailer, you need to familiarize yourself with these terms. Don't worry. It's quite straightforward. A few paragraphs from now, you'll be a CBD expert!
Full-Spectrum
Full spectrum CBD oil contains all compounds of the hemp plant. This includes terpenes and flavonoids, which contribute flavor and color, respectively. It also includes all of the natural cannabinoids, including Delta 9 THC. However, in accordance with the federal Farm Bill of 2018, no hemp-derived CBD products can exceed 0.3% D9. This very small amount should not be enough to get consumers high.
The main benefit of full spectrum hemp extract is something called the "entourage effect." This term refers to the synergistic effects of combining cannabis compounds. Each compound amplifies the others' effects. Our standard oil is full spectrum, but if you want a THC-free variant, we can make a custom one for you. Just ask about our broad spectrum and isolate options, which we're going to explain right now.
Broad-Spectrum
Broad spectrum CBD contains all the same compounds as full spectrum oil except for Delta 9 THC. This is a great option for customers who are sensitive to THC or worry about it showing up on a drug test. With broad-spectrum oils, you still get all the terpenes and flavonoids, giving it a distinct "hempy" taste and smell.
THC-Free
CBD isolate is totally THC-free. In fact, it contains no other hemp compounds besides CBD. With isolates, you won't get the entourage effect, but you will get other advantages. Isolate is colorless, tasteless, and odorless, making it a fantastic addition to foods and beverages.
Wholesale CBD Oil – Available Sizes & Prices
We offer different concentrations of CBD oil to accommodate your needs and budget. Check out our selection below:
Our CBD Oil Comes in Two Sizes
We sell 1-ounce (30 ml) bottles of CBD oil in two different potencies. Choose between 600 mg of CBD/oz or 1200 mg CBD/oz. Better yet, buy both so you can offer more choices to your customers.
How To Buy CBD Oil at Wholesale Prices?
If you've been looking for the best way to get started in the reseller market, then look no further than Exhale Wellness! We've got all of your wholesale supplier needs covered — from the best products to the fastest and most reliable customer service. We'll help jump-start you to success.
Did you know that we sell other wholesale products too? That's right! Along with full spectrum hemp oil, we also sell the following wholesale CBD products: