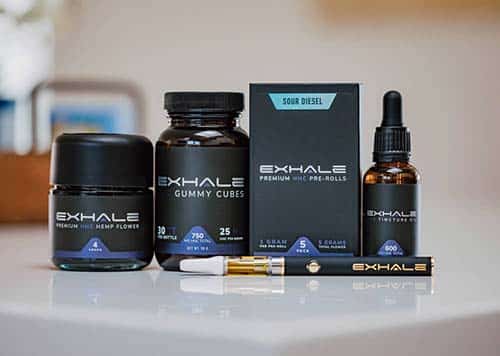 Exhale Wellness, the world's #1 Delta 8 THC company, is now the industry leader in HHC. Hit the ground running by stocking your shelves with our tried-and-true products. Our customers love them, and so will yours! Ready to join us? Just read this simple guide to get started.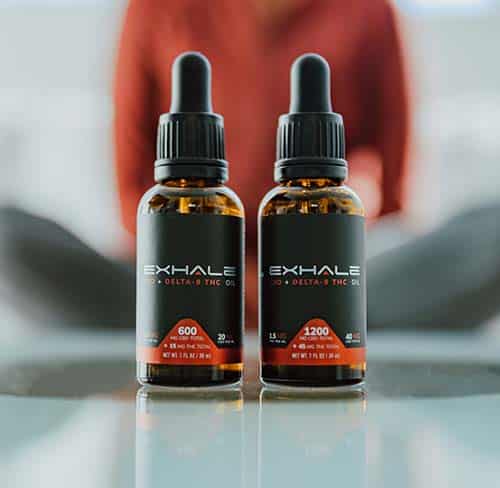 How To Become an HHC Wholesaler?
Becoming an HHC wholesaler is no small feat. If you have ever started or managed a business before, you know the level of effort it takes. Fortunately, you've got us on your side now. We can't give you a magic formula for profits, but we can put you in the best position to succeed.
Identify Your Market
Identify Your Market
Every business owner needs to ask themself, "Who are my customers?" Think about who will buy your HHC products. Are they private customers or other vendors? Paint a mental picture of your target customer and build your brand to appeal to them.
Location is the biggest factor in finding a customer base. Where you do business determines who you sell to and who you compete with. Learn about your local HHC market by doing a quick Google Maps search. See how many HHC vendors exist in your area. These businesses will be your competitors, so it pays to learn about them. Read customer reviews to find out how popular they are.
If you can't find any well-rated HHC businesses near you, that's terrific news. It means you have an untapped market to capitalize on. Tailor your brand message to target that group. If there are a lot of well-rated competitors in your area, finding customer demand will be much harder. In that case, it would be wise to investigate other areas or move your wholesale business completely online.
Assemble a Team
If you think you can run an HHC wholesale business all by yourself, think again. Your ambition is admirable, but if you try to take on every role at the company, you will quickly get overwhelmed. Every successful enterprise is built on teamwork, so you can delegate tasks and operate efficiently.
Start small and follow our lead. We began our business with a small team of family and friends. We pooled our resources and knowledge so we could start strong. As time passes, scale up your staff to match your demand. If you manage to acquire a steady customer base, you will become a very appealing employer to skillful job seekers.
Rent or Buy Facilities
If you plan to move large amounts of bulk HHC products, you need a space to store it all. You can start with your home or garage, but as your business grows and more orders come in, you will have to scale up. Plan on renting out a warehouse or a retail space in the future, and set aside some portion of your earnings to reach this goal.
Your storage facility can also function as a hub for your business. Whether you operate out of a warehouse or a storefront, you need a central location to organize shipments, receive and send orders, and keep a backstock of products.
Acquire a Business License
Lucky for you, you don't need any special licenses to sell hemp-based products in the United States. However, you will have to acquire a standard business license. You can apply for a license through your state government. Licensing and renewal fees vary from state to state and even from city to city. You should research local licensing requirements as well and acquire any permits your city government requires.
Register With the IRS
Federal law requires all businesses to register with the IRS (Internal Revenue Service). They will give you an Employer Identification Number (EIN) that they use to track your revenue, expenses, and annual taxes. The application process is very simple, and you can do it all online.
Registering for taxes sounds like a pain, we know, but an EIN is absolutely essential for your business. Without one, you cannot legally hire employees, maintain a payroll, open a company bank account, or apply for any business loans.
Find a Supplier
When the orders start pouring into your company, you had better be prepared. That's where we come in. Team up with Exhale, and we will ensure that your shelves stay stocked with the highest quality bulk HHC on the market. Our premium products launched us to the top of the industry, and we're offering you the once-in-a-lifetime chance to join us.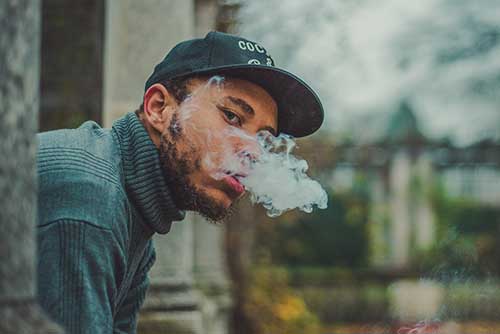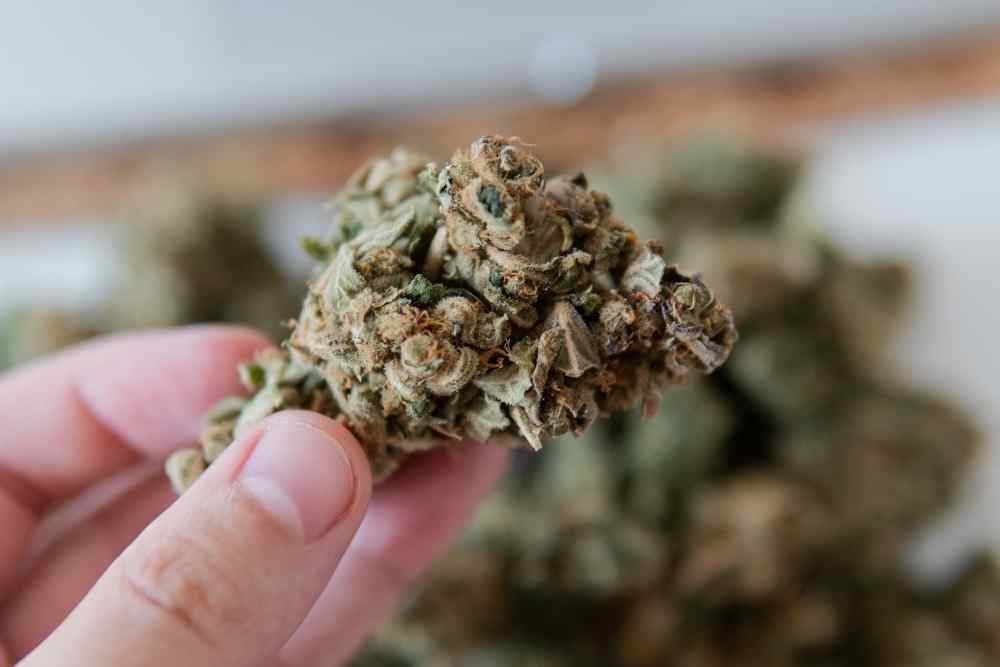 Exhale HHC Wholesale Products
Our bulk HHC products utilize hemp-derived CBD that we convert through a hydrogenation process (bonding additional hydrogen atoms to the chemical structure). This creates the legal, hemp-based HHC extract that forms the basis of all our products. At this point, very few hemp companies even have the technology to make HHC, putting Exhale well ahead of the pack.
HHC Gummies:
Our HHC gummy cubes are vegan, cruelty-free, gluten-free, and non-GMO. We only use all-natural, organic ingredients, including real fruit juice and sugar. You won't find any artificial colors, flavors, sweeteners, or preservatives in our products. Each tasty cube contains 25 mg of highly potent HHC extract for powerful effects.
HHC Vape Cartridges:
Jump on the vaping trend with our HHC cartridges. We offer three unique strains: Sour Candy, Purple Space, and the ever-popular Pineapple Express. Each one features natural terpenes for a true cannabis taste. These carts contain no MCT, PG, VG, or PEG oil.
HHC Flower:
There is very little HHC in the hemp plant itself, so we have to work a little magic to create these special buds. We start with CBD-rich hemp flower that we cure and trim to perfection. Then, we coat the buds in our potent HHC distillate to deliver euphoric effects. Choose from three unique strains: Sour Diesel, Skywalker OG, and Northern Lights.
HHC Pre-Rolls:
Pre-rolls take all the effort out of smoking HHC. Your customers won't even have to touch a grinder. Each joint contains 1 gram of HHC flower wrapped in organic hemp paper. We offer these in the same popular strains as our HHC flower: Northern Lights, Sour Diesel, and Skywalker OG.
HHC Oil:
This tincture combines HHC extract with hemp seed oil. Cannabis tinctures are incredibly popular at the moment, thanks in no small part to their versatile nature. You can take the oil on its own or add it to edibles and beverages. Every cannabis company should have high-quality oil on its shelves to satisfy a growing demand.
HHC Cigarettes:
These are "cigarettes" in name and appearance only. HHC cigarettes do not contain any nicotine, just high-quality HHC flower. They are just like our pre-rolls but shaped like a cigarette to be more discreet. Each stick contains 80 mg of HHC, which is perfect for a solo smoke sesh.
It's easy to buy wholesale HHC and other cannabinoids when you team up with Exhale. Just fill out the application below, and one of our team members will get right back to you with details about buying bulk HHC.
Frequently Asked Questions (FAQs) 
Entering the cannabis industry can be daunting, and we're sure you have a lot of questions. Luckily, you've come to the experts, and we're excited to share our knowledge with you now.
Is the HHC Market Profitable?
HHC is so new to the industry that we don't have clear market projections yet. However, HHC is an extension of the cannabis industry, which is one of the fastest-growing markets in the nation. It's also one of the most competitive industries at the moment, so the sooner you get started, the better.
HHC's market value is hard to predict because it is such a new product. However, we know that other hemp-derived cannabinoids like Delta 9, Delta 8, and CBD are highly profitable. If you want to set yourself up for immediate success, consider expanding your business to offer all of these hemp-derived products. We have a vast selection of D8, D9, and CBD products, so you can cover all your bases at once.
Is It Too Late To Start an HHC Business?
On the contrary, this is the perfect time to start an HHC wholesale business! As we previously mentioned, HHC is very new to the market, and you have a chance to get ahead of the curve right now. HHC is so groundbreaking that most companies don't even know how to make it. Leave them in the dust and launch your HHC product line with Exhale.
Is There a Limit to How Many HHC Products I Can Sell?
The federal Farm Bill of 2018, which legalized hemp-derived products like HHC, places no limit on the amount of HHC you can buy or sell at once. However, state laws about HHC are still evolving, and you should check to see if any local laws conflict with the Farm Bill.
Where Can I Sell HHC?
You can sell HHC in all 50 states because it is federally legal. There is just one condition to keep in mind. Your HHC must come from hemp plants, which are cannabis plants that contain 0.3% Delta 9 THC or less.
If your HHC comes from marijuana or contains more than 0.3% Delta 9 by weight, it violates the 2018 Farm Bill, making it federally illegal. You won't have to worry about that when you buy Exhale's bulk HHC since all of our products are legally hemp-derived.
Wholesale vs. White Label vs. Private Label
When you buy products wholesale, you have a choice between two options: white label and private label. Let's go over what these terms mean for you and your business.
White Label
White label products are made by a single manufacturer who sells them to multiple retailers. These products have no labels or blank labels (hence the name "white label"). This allows each retailer to put their own branding and price on their bulk HHC product. With white label products, every buyer gets the exact same thing, meaning two retailers can sell the same product under different names and price tags.
Private Label
Private label products are made by a single manufacturer for a single buyer. This creates an exclusive partnership between both companies, and the purchaser has much more say in the process. If you make a deal for private label products, the manufacturer will customize them to your specifications. Because they are exclusive to one buyer, private label products cost more than their white label counterparts.
We offer a wide range of high-quality hemp-derived products that have put us on the map as the #1 hemp brand globally. Now you can get many of our products through bulk wholesale offers! Please take a look below at some of our options to expand your stock and give your customers access to even more of the highest quality, premium hemp products available on the market.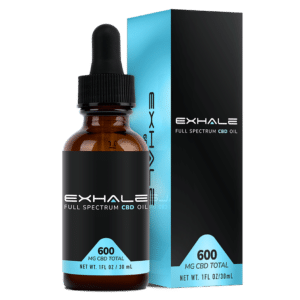 CBD oil is quick to consume, takes effect quickly, and is discreet. CBD oil can be taken sublingually (under the tongue) for a very fast onset time or swallowed for a longer timed-release effect. CBD oil also comes with a dropped included, making dosing CBD consistent and easy. At Exhale, we use hemp oil as a carrier, giving consumers the nutritional benefit of this wonderful superfood in addition to the powerful relieving ability of CBD.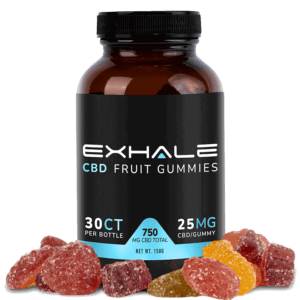 CBD gummies create a flavorful and convenient way to get your CBD dose wherever you are. Our gummies are made gluten-free and completely vegan, so no matter the lifestyle of your clients, gummies are sure to be a well-loved treat! Gummies are a great option for consumers looking for a convenient product that does not result in any lingering smell or draw any attention when consumed.