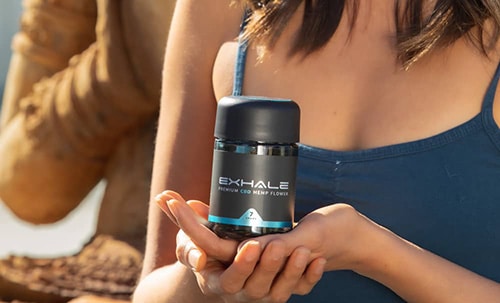 Wholesale CBD Flower - Bulk CBD Flower
Whether you plan to operate as a brick-and-mortar retailer or join the ever-expanding e-commerce sphere, you need a steady supply of premium hemp flower to keep your customers happy. At Exhale Wellness, we offer great wholesale deals on CBD flower and much more! We deliver to all 50 states, so you can get the highest-quality flower on the market, no matter where your business is based. Check out this simple guide on the CBD industry and how you can join the Exhale family!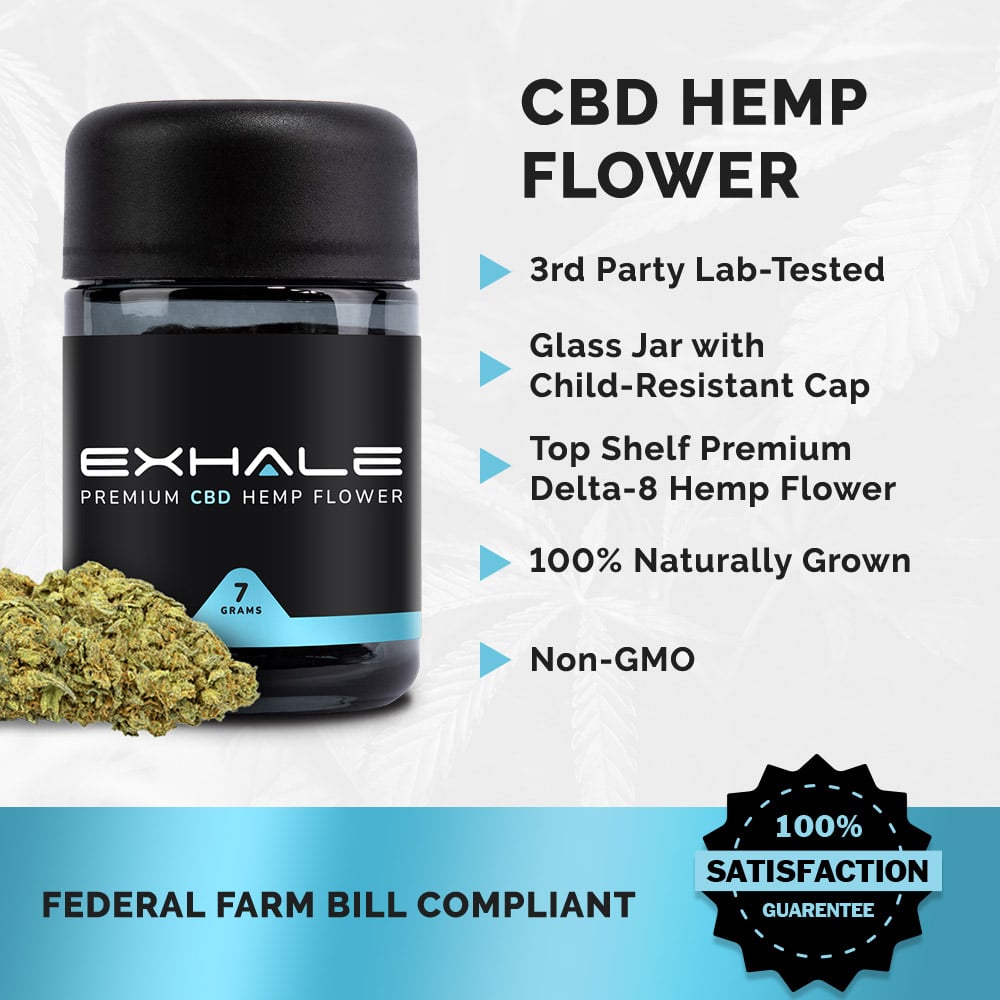 Become a CBD Flower Retailer
There has never been a better time to enter the CBD industry. Recent market projections have the industry growing at an incredible rate of 26.93% each year! You will also be happy to know that the hemp business was one of the few industries to experience growth during the COVID-19 pandemic, indicating great demand for CBD products.
The competition is heating up, so it's best to start your retail business sooner rather than later. We're here to make the process as easy as possible. While we cannot give you a magic potion for success, we can put you on the right track with these keys to the industry:
Team
To run a successful business, you'll need a few helping hands. Trying to manage every aspect of the retail business can become overwhelming quickly. Things will run much more smoothly if you can delegate tasks to your team members.
We encourage you to start small! Our first employees were a tight-knit group of our friends and family members. Now have close to 150 employees keeping us active 24/7!
Facilities
As a retailer, you need a home base for your business. It starts by deciding whether you will operate out of a storefront or online. If you plan to operate as an e-commerce retailer, you will still need a physical facility to store your products and organize shipments.
You can start small, working out of your home, garage, or any other free space at your disposal. We started our business in the back of a skate shop! Eventually, though, you will need to scale up and move into a warehouse or retail space. Make this part of your long-term financial plan and budget accordingly.
Tax ID Number
Every American business has to register with the IRS (Internal Revenue Service). The IRS will assign you an Employer Identification Number (EIN) that they use to track your financial earnings and expenses in order to determine your taxes.
Registering for taxes may sound like a pain, but you can't run a business without doing it. If you don't have an EIN, you cannot apply for business loans, open a company bank account, or hire employees. In addition to your IRS registration, you should look up state and local laws to see if you need any other tax IDs.
Business License
Hemp CBD products are federally legal under the 2018 Farm Bill, and you do not need any special licenses to sell them. However, every retailer must obtain a standard business license from their state government. The process is easier than you might imagine, and the U.S. Small Business Administration has a helpful guide to get you started.
Supply
Last but certainly not least, you need a large supply of high-quality CBD flower (and other products) to meet your customers' needs. That's where we come into the picture. Exhale is here to stock your shelves with the best bulk hemp flower in the business. Our organic CBD nugs come cured and trimmed to perfection, ready to fly off your shelves!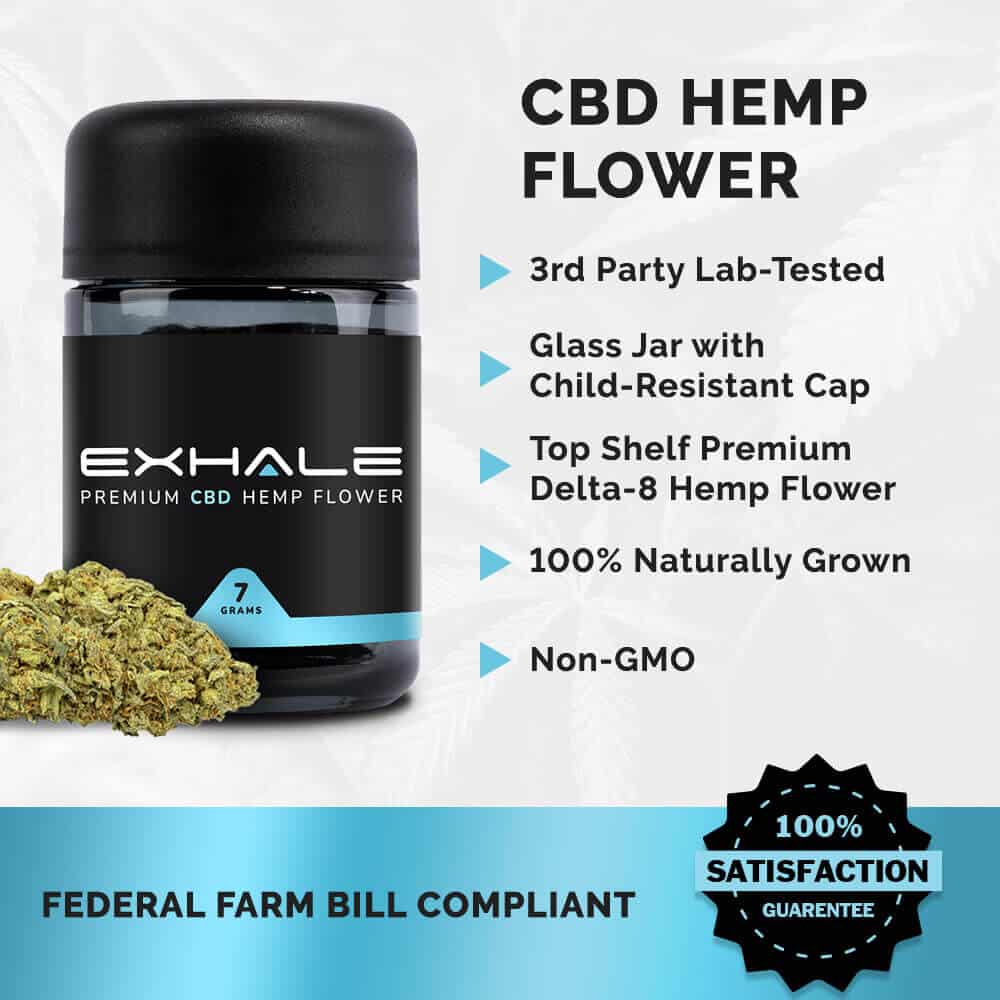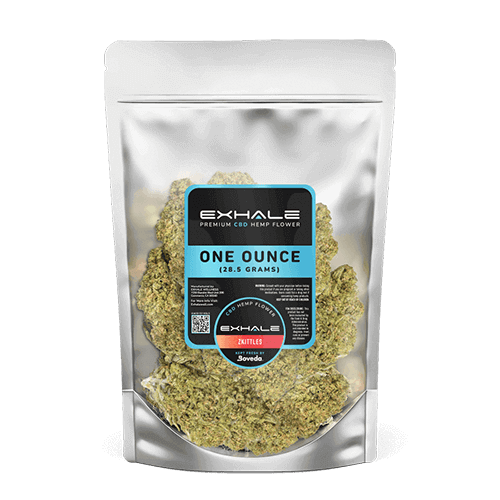 Exhale is the world's #1 hemp brand, thanks to our combination of quality and affordable pricing. We guide our business with the principles of natural wellness, choosing only the finest, organic, American-grown hemp for our CBD products.
We use organic farming practices to ensure a clean, eco-friendly product. Instead of using harmful chemical pesticides, the farmers we work with employ age-old methods like crop rotation to keep pests in check. This isn't just better for the consumer. It's better for the environment so that you can feel good about your purchase.
Our Values
We believe that everybody should have access to holistic healthcare and alternatives to traditional Western remedies. Whether someone is looking for a boost in their overall wellness or natural relief for a more specific ailment, we want to help them get there.
We work hard to maintain these values by educating the public about the benefits of the hemp plant and creating our top-of-the-line products. And because we're so passionate about making the highest quality goods, we manufacture almost all of our products ourselves!
We Are the Manufacturer
You heard us right — we make the majority of our products in-house. This means that you don't have to go through a middle person when purchasing wholesale products from us. We can deliver your products right to your door and save you the hassle of extra delivery and processing fees.
Third-Party Lab Tests
Before sending your products out to you, they're sent for testing in third-party labs. These labs test for quality, potency, and more, ensuring that our products are up-to-par with the highest standards and federal guidelines. Once the labs are complete, we receive Certificates of Analysis (or COAs) that showcase these findings.
Transparency is really important to us — that's why we upload these lab tests to our site as we receive them. You can view our lab test results under the "Why Exhale" section.`
Our Standards
We care about what people put in their bodies just as much as they do. Because of this, we have high-quality standards, and we work hard to make sure every product meets them. Our hemp always comes from the most premium Colorado hemp farms (never lower-quality industrial hemp), and we use a clean CO2 extraction process to extract our CBD.
We also believe in the natural abilities of hemp and other organic goods, so we think our products should reflect this, too. This is why we use the best ingredients possible when formulating our products! All of our ingredients are organic and all-natural. They're also all GMO-free, free of dairy and gluten, and never contain artificial colors or flavorings.
Customer Reviews
Need a little more convincing? We think you should check out what the people have to say about Exhale! We're proud of our star-studded reviews, and we're delighted to have been featured in Forbes, the Los Angeles Times, LA Weekly, The Observer, and others, too! These reviews and raves will give you first-hand insight into our products and their effects, customer service practices, shipping practices, and even more.
How Can I Buy Wholesale CBD Flower?
It's easy to buy CBD flower wholesale with Exhale! All you need to do is fill out our application below. Tell us a little bit about your business and which CBD products you need. One of our team members will get right back to you so we can strike up a deal!
FREQUENTLY ASKED QUESTIONS (FAQ)
Lab Testing
The United States Food and Drug Administration (FDA) does not oversee the American hemp industry, leaving quality control up to each individual company. We take this responsibility seriously, which is why we send our CBD hemp flower to third-party labs for testing.
Independent lab tests verify the potency of each of our strains. That way, we ensure that the potency claims on our labels are 100% accurate. Lab tests also ensure that our products comply with the government's limit on Delta 9 THC. When testing is complete, the lab records its results in a certificate of Analysis (COA), which you can find on our website.
Where Is Our CBD Flower Grown?
We source our CBD hemp flower from local farms in Oregon and Colorado, both major hubs for cannabis production. Our partnerships ensure a premium product while helping small, independent hemp farms reach new heights.
American-grown hemp is superior to imported hemp. Other countries do not have the same regulations as our hemp industry. This means that some international flower might exceed the legal limit of 0.3% Delta 9 THC by dry weight volume. The government considers any cannabis plant with more than 0.3% THC to be marijuana, which is still federally illegal.
Many manufacturers import cheap industrial hemp flower from other countries to cut their production costs. But when has "cheap" ever meant good? We don't believe in cutting corners just to save a buck. Our customers deserve the highest quality products, and we are proud to deliver on that promise.
Hemp Flower Strains
You can choose from over 700 different hemp strains, and everyday farmers continue to breed bold new variants. There are three general types of cannabis: Sativa, Indica, and Hybrid. If you aren't familiar with these terms already, here's how they break down.
Sativa: Sativa strains are well-known for their lively, energy-boosting effects. These strains are perfect for daytime consumption and social gatherings.

Indica: These strains fall on the opposite end of the spectrum from Sativas. They invoke deep relaxation and rest. These strains are perfect for evenings, before bed, or when you need to soothe persistent aches.

Hybrid: Nestled in between Sativa and Indica, Hybrid strains are the Goldilocks Zone of the cannabis kingdom. They balance relaxation with focus and clarity, making them suitable for any occasion. Although some Hybrid strains have a 50/50 Indica/Sativa profile, most lean more towards one end of the spectrum.
Our Most Popular Strains
 At Exhale, we offer seven unique hemp strains (for now) to suit a wide range of needs. You will probably recognize most of these names since they rank high among the most popular strains in the world. We've listed each variety here, along with its CBD concentration.
Cherry Wine (16.48% CBD)
Cherry Wine is a "True Hybrid" strain, meaning it is 50% Indica and 50% Sativa. This balance offers perfectly level effects for any time of day. This strain gets its name from the sweet cherry flavor you'll experience when you toke up. Its dominant terpenes are myrcene, farcenene, caryophyllene, and humulene.
Cookies (18.01% CBD)
Cookies is an Indica-dominant Hybrid with chill, relaxing effects. This strain is also known as "Girl Scout Cookies" or "GSC," named for the famed treats sold nationwide. It has one of the most complex terpene profiles in the cannabis world, featuring caryophyllene, bisabolol, humulene, limonene, myrcene, linalool, and pinene.
Gorilla Glue (18.28% CBD)
This Sativa-dominant Hybrid is easily one of the most popular strains in the world. Gorilla Glue is famous for its sticky, trichome-coated buds and pungent aroma. Its earthy flavor profile offers hints of chocolate and coffee. Caryophyllene is the dominant terpene, but this strain also gets a citrusy kick from limonene.
Northern Lights (20.73% CBD)
This Indica-dominant hybrid is as soothing as a night beneath the stars. It has an enchanting flavonoid profile that gives the buds a deep purple undertone. Caryophyllene, limonene, myrcene, humulene, bisabolol, and linalool combine to create a sweet and spicy aroma with a deep, earthy flavor profile.
Skywalker OG (20.94% CBD)
Become one with the galaxy when you breathe in the spicy, fruity smoke of Skywalker OG. This Sativa-dominant Hybrid delivers powerfully calming effects without overwhelming you. You can stay clear-headed and focused with no sense of "couch lock." This strain boasts an extraordinarily diverse terpene profile highlighted by bisabolol, guaiol, cedrene, trans-nerolidol, and terpineol.
Sour Space Candy (20.66% CBD)
This Sativa-dominant Hybrid offers an airy, uplifting feeling, helping you stay alert and focused. The high resin content makes these buds especially dense and sticky, not to mention potent. Sour Space Candy gets its name from its sweet and tart flavor profile. Some liken it to cherries or candy apples. The terpene profile includes nerolidol, bisabolol, caryophyllene, guaiol, humulene, myrcene, and pinene.
Zkittles (20.38% CBD)
Zkittles is an Indica-dominant Hybrid with chill, calming effects. It's the perfect way to wind down after a long, strenuous day. Its candy-inspired name is very accurate because you can really taste the rainbow in this tropical, fruity strain. Caryophyllene, humulene, and linalool highlight the terpene profile. Its tall, dense nugs feature bright green hues highlighted by vibrant orange pistils.
Did you know that we sell other wholesale products too? That's right! Along with full spectrum hemp oil, we also sell the following wholesale CBD products: