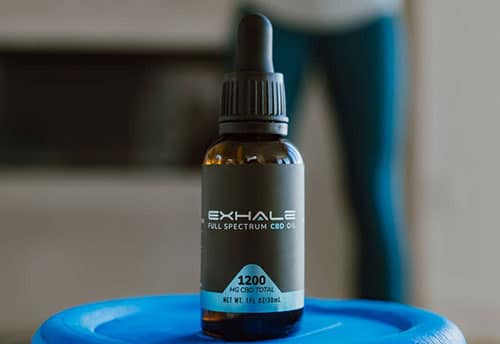 Wholesale Full Spectrum CBD Oil
Hemp-derived CBD has many benefits and comes in various forms — one of its most versatile forms being CBD oil. Since it's so adaptable, it's well-suited for individuals with all sorts of preferences. This also makes it one of the most profitable CBD products to sell. Fortunately for you, we're experts in hemp, and we've got the business know-how too! Stick with us to learn more about CBD oil and how you can become a wholesale retailer yourself.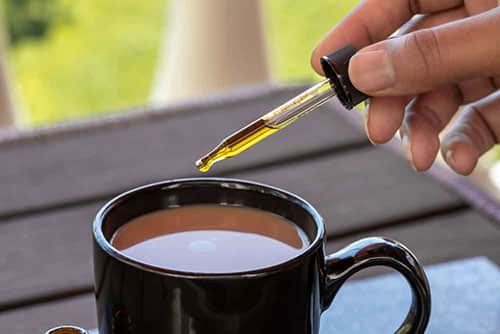 Wholesale Full Spectrum CBD Oil: Become a Retailer
Before you become a wholesale retailer, you need to do a good amount of research and planning. You can ensure you're doing everything legally by thoroughly researching ahead of time. Some of the following steps may vary depending on where you live, but they should give you a general idea of where and how to get started. Let's jump in together!
Research, Research, Research
Before becoming a wholesale retailer, we suggest learning as much about CBD as possible. As a general guideline, CBD is federally legal as long as it is derived from hemp and not marijuana, as per the 2018 Farm Bill. This means that it must also contain 0.3% Delta 9 THC or less to be legal.
Though it's federally legal, restrictions for CBD sales vary by state. If you plan on selling full spectrum oil online, it will definitely be worth your time to research your state's restrictions.
Make a Solid Plan
Once you've solidified your CBD knowledge, you can start getting down to business. But before jumping into the business side of things, we highly suggest formulating a plan. This is especially important if you don't have any prior knowledge in business or marketing.
Here are a few things you should think about when formulating a business plan:
What kind of business entity do you want to be?
How do you plan to secure finances for your business?
Should you open a bank account for your business?
Do you want to hire any employees to help you?
If you can afford the extra expense, we highly suggest taking a business or finance course (or both!) to help you start your business off on the right foot. If you don't want to spend the extra money on classes yet, you can also find free seminars online that'll help you learn more about what you'll need to begin.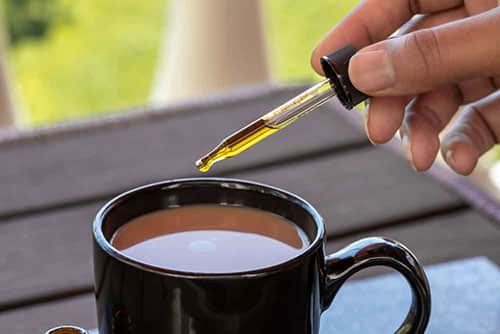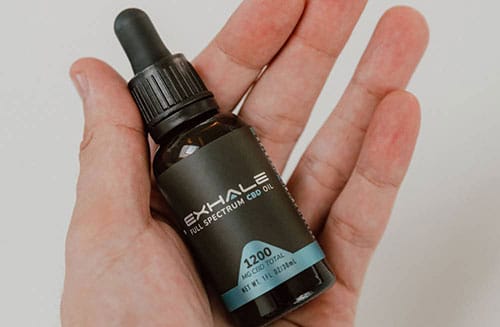 Why Buy Wholesale Full Spectrum CBD Oil From Exhale?
Exhale Wellness is a leader in the hemp industry for more reasons than one! We're on a continuous mission to harness all of the beneficial cannabinoids in hemp so that our customers and their bodies can reach peak stability and performance levels. When you choose Exhale Wellness as your wholesale supplier, you're making a well-rounded choice for your customers' overall well-being. 
Our Values
We believe that everybody should have access to holistic healthcare and alternatives to traditional Western remedies. Whether someone is looking for a boost in their overall wellness or natural relief for a more specific ailment, we want to help them get there.
We work hard to maintain these values by educating the public about the benefits of the hemp plant and creating our top-of-the-line products. And because we're so passionate about making the highest quality goods, we manufacture almost all of our products ourselves!
We Are the Manufacturer
You heard us right — we make the majority of our products in-house. This means that you don't have to go through a middle person when purchasing wholesale products from us. We can deliver your products right to your door and save you the hassle of extra delivery and processing fees.
Third-Party Lab Tests
Before sending your products out to you, they're sent for testing in third-party labs. These labs test for quality, potency, and more, ensuring that our products are up-to-par with the highest standards and federal guidelines. Once the labs are complete, we receive Certificates of Analysis (or COAs) that showcase these findings.
Transparency is really important to us — that's why we upload these lab tests to our site as we receive them. You can view our lab test results under the "Why Exhale" section.`
Our Standards
We care about what people put in their bodies just as much as they do. Because of this, we have high-quality standards, and we work hard to make sure every product meets them. Our hemp always comes from the most premium Colorado hemp farms (never lower-quality industrial hemp), and we use a clean CO2 extraction process to extract our CBD.
We also believe in the natural abilities of hemp and other organic goods, so we think our products should reflect this, too. This is why we use the best ingredients possible when formulating our products! All of our ingredients are organic and all-natural. They're also all GMO-free, free of dairy and gluten, and never contain artificial colors or flavorings.
Customer Reviews
Need a little more convincing? We think you should check out what the people have to say about Exhale! We're proud of our star-studded reviews, and we're delighted to have been featured in Forbes, the Los Angeles Times, LA Weekly, The Observer, and others, too! These reviews and raves will give you first-hand insight into our products and their effects, customer service practices, shipping practices, and even more.
How Can I Buy Full Spectrum CBD Oil Wholesale?
It's easy to buy our wholesale oil infused with the highest quality, hemp-derived CBD distillate! Simply fill out the wholesale application form below and submit it — one of our reps will contact you soon.
FREQUENTLY ASKED QUESTIONS (FAQ)
Sizes and Pricing
We offer our Full Spectrum CBD Oil in various sizes with different price points. This way, you can purchase the wholesale package that works best for your needs:
600 mg Full Spectrum CBD Oil
1200 mg Full Spectrum CBD Oil
To learn more about pricing for our wholesale packages, please fill out the application listed below! One of our representatives will reach out to you within 24 hours and will be able to work with you to determine a package that'll fulfill all of your needs. 
Have general comments, questions, or concerns? For general inquiries, you can contact us at support@exhalewellness.com. We're available to help you during our regular business hours, which are as follows: Monday – Friday, 6:00 am PST – 6:00 pm PST.
How Can I Buy Full Spectrum CBD Oil Wholesale?
It's easy to buy our wholesale oil infused with the highest quality, hemp-derived CBD distillate! Simply fill out the wholesale application form below and submit it — one of our reps will contact you soon.
Other Wholesale Products
Did you know that we sell other wholesale products too? That's right! Along with full spectrum hemp oil, we also sell the following wholesale CBD products:
Wholesale CBD
Wholesale CBD Oil
Wholesale CBD Gummies
Wholesale Delta 8
Delta 9 Wholesale
HHC Wholesale
Beyond this, depending on what cannabinoids are in the final CBD product, there may be stronger effects in the body from the entourage effect. We call this different "full spectrum" or "broad spectrum" CBD. These are important factors for you to consider when buying CBD oil online.
Full Spectrum CBD
Full spectrum CBD will contain the full range of cannabinoids from the cannabis plant, including CBD, terpenes, flavonoids, and a little bit of Delta 9 THC (within legal hemp limits, of course). Terpenes and flavonoids are what give plant products their taste and smell but also have their therapeutic properties. Some terpenes promote better concentration or immune processes, for example. Full spectrum CBD oils get their earthy taste from terpenes and flavonoids, usually in part from the added hemp seed oil, which contains a lot of caryophyllene and myrcene, which tend to be spicy and musky.
Broad Spectrum CBD
Broad spectrum products work the same way and have a variety of cannabinoids, except they will not contain any THC. People who would prefer not to consume any Delta 9 THC usually desire these kinds of CBD products. Broad spectrum products can also cause an entourage effect because they still have many of hemp's original cannabinoids.
CBD Isolate
CBD isolates are the only type of CBD product that cannot produce the entourage effect. Isolates and CBD concentrates are pure cannabidiol that contains no other terpenes, flavonoids, or cannabinoids. They have no taste or smell and are more potent than other products because you need less to cause an effect on the body.
Final Thoughts — Wholesale Full Spectrum CBD Oil
If you've been looking for the best way to get started in the reseller market, then look no further than Exhale Wellness! We've got all of your wholesale supplier needs covered — from the best products to the fastest and most reliable customer service. We'll help jump-start you to success.
Did you know that we sell other wholesale products too? That's right! Along with full spectrum hemp oil, we also sell the following wholesale CBD products: